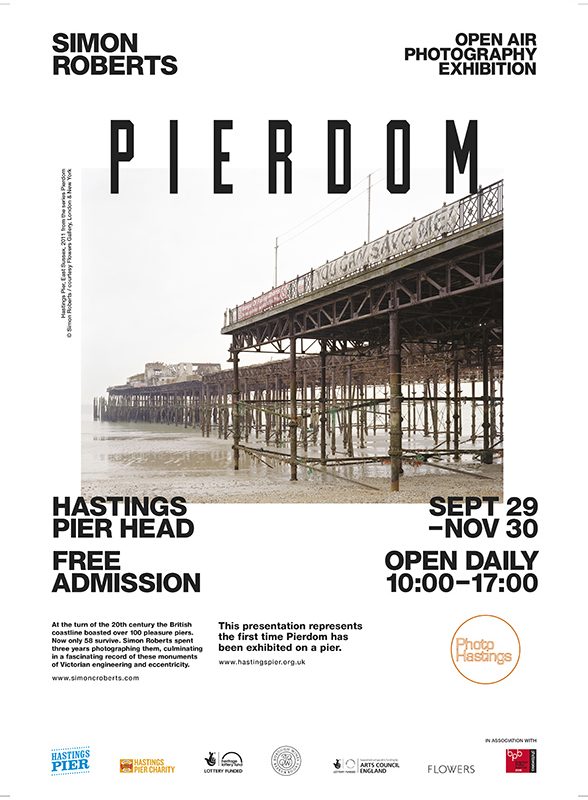 Pierdom, Hastings Pier
Hastings Pier is proud to present an exhibition from Simon Roberts Pierdom collection on the Pier Head.
At the turn of the 20th century, the British coastline boasted over 100 pleasure piers. Now only 58 survive. Simon Roberts spent three years photographing them, culminating in a fascinating record of these monuments of Victorian engineering and eccentricity.
Roberts' 4×5 inch field camera, used for the series, reflects the rapidly developing photographic technology during the Victorian era.
This presentation presents the first time Pierdom has been exhibited on a pier.
To find out more information please visit the Hastings Pier Trust  website or download a flyer here.
There will also be several pinhole camera workshops available to attend: http://hastingspier.org.uk/event/pierdom-free-pinhole-camera-workshops/ 
The exhibition has been made possible with support from the Hasting Pier Trust, PhotoHastings and Flowers Gallery.