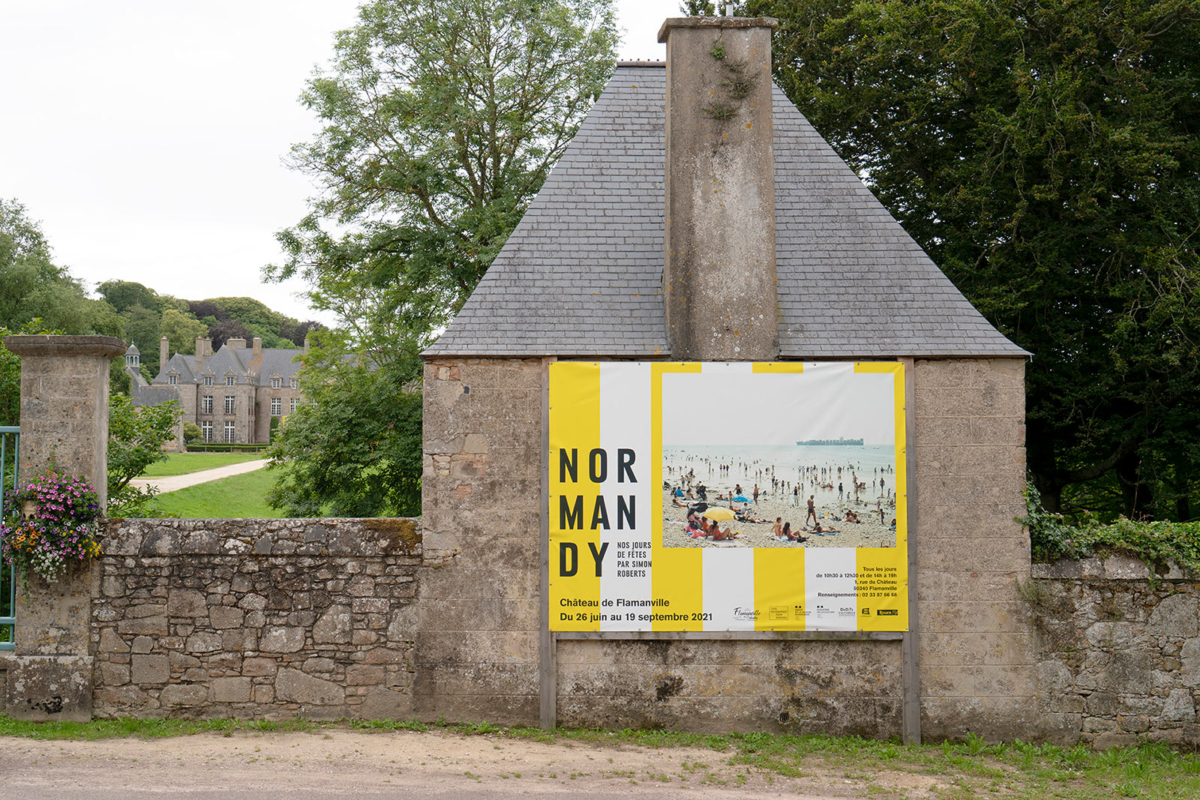 Normandy, Château de Flamanville
After its exhibition at the Rouen Normandie Photographic Center in 2017 and then in 2018 at the Abbaye aux Dames in Caen, my Normandy exhibition moves to the Cotentin peninsula at the Château de Flamanville.
From Seine-Maritime to Manche, I traveled throughout the Normandy region in search of outdoor leisure activities surveying local festivals, parades, commemorations, sport events and garage sales. The exhibition on offer at Château de Flamanville commits the (re) discovery of this photographic ensemble in the light of the last months of confinement and the radical changes that have taken place in our social practices.
As a counterpoint to my contemporary landscapes, also presented in the exhibition are extracts from amateur films from the Normandy Images collections, produced between the years 1920 and 1960, old postcards as well as some reproductions from the Gain collection and the Victor Lefrançois Archives collection from the departments of Manche.