The current issue of the British Journal of Photography carries a feature profile on my upcoming book, Merrie Albion. Interviewed by Michael Grieve. #BJP 7865: Journeys
You can download a pdf here.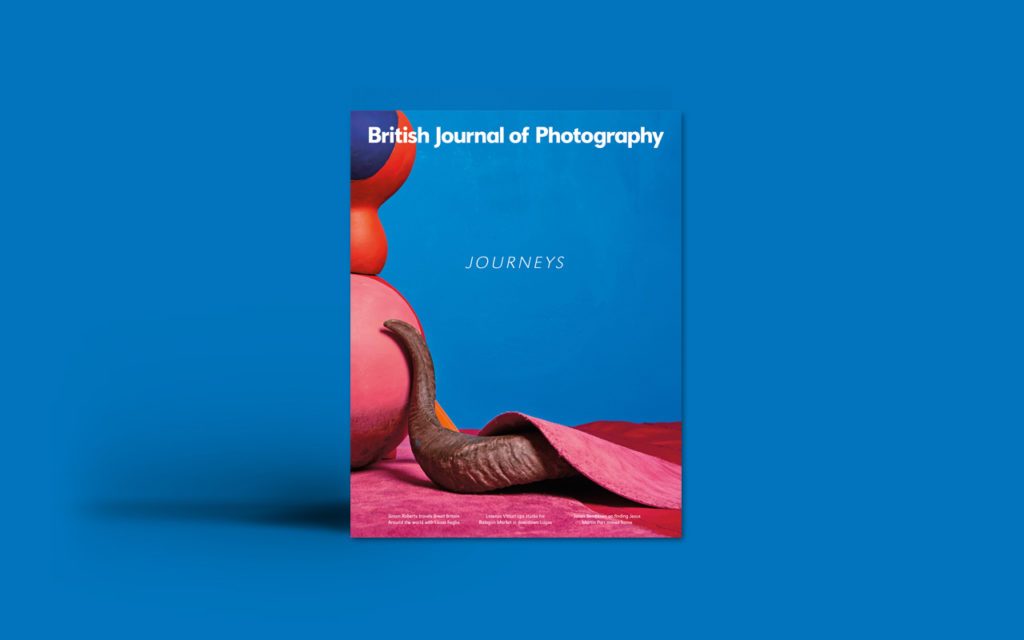 You can listen in to this podcast where I discuss my practice and making Motherland & We English: http://bensmithphoto.com/asmallvoice/simon-roberts
A Small Voice is fortnightly podcast, featuring in-depth interviews conducted by Ben Smith with a diverse range of talented, innovative, world-class photographers from established, award-winning and internationally exhibited stars to young and emerging talents, discussing their lives, work and process.

A profile about Pierdom in the current issue of El Pais magazine (in Spanish). Read online:
http://elviajero.elpais.com/elviajero/2015/10/23/actualidad/1445607689_331026.html
and view a slideshow here.
A profile of Simon Roberts' Pierdom project on the occasion of a major exhibition at Brighton Museum & Art Gallery (October 2015 – February 2016). The film, by Lindsey Smith, explores Roberts' working process, the inspiration behind the project and the history of the British Pleasure Pier.
My Desert Island Pics interview with Stephen Bull is now available to listen to on the Photoworks website. In this talk for London Art Fair 2015, I reveal the eight photographs I'd like to have with me if castaway on a desert island. I discuss my choices and how they reflect on my life and career.
As a teaser, here's my first selected image taken by an unknown photographer with my Dad's camera. My Dad appears on the far left of the photograph with three university friends at the Houston Greyhound station during a three-month road trip across American in 1967.
See the rest of the photographs and listen to the interview here: http://photoworks.org.uk/projects/listen-simon-roberts-desert-island-pics/
Image: Outtake for my print 'Ladies Day, Aintree, Merseyside, 2008' from We English
Here is an interview I did recently with Joshua Dudley Greer for his series Outtakes.
Outtakes is a series of interviews with contemporary photographers who have been asked to share alternate versions of some of their most meaningful, successful and celebrated images. By looking at these outtakes along with the final image and by hearing from the artist directly, we hope to examine the different working methods and criteria that photographers regularly employ in an effort to push past the romanticism of the singular, iconic image and learn more about the way photographs are really made.
I'm being castaway for Desert Island Pics with Stephen Bull at the London Art Fair.
Please join us on Saturday 24 January, 11am-12pm.
'Desert Island Pics' is an ongoing series of Photoworks talks loosely based on the format of BBC Radio 4's Desert Island Discs. At this talk, Simon will reveal his choice of eight photographs and discuss how they reflect his life and career with regular Desert Island Pics host Stephen Bull. Previous Desert Island Pics castaways include Martin Parr, Alison Jackson and Jeremy Deller.
Entry is free to LAF15 ticket holders, but booking for this event is essential.
Special discount London Art Fair ticket offer: Save 30% on the advance purchase price by using the discount code LAF837 before 31 December 2014.
Find out more and book tickets here.
You can listen to previous Desert Island Pics talks on Photoworks website here.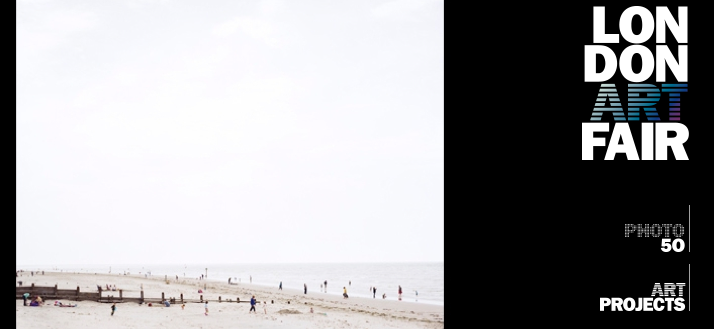 I will also be exhibiting work at the LAF15 with Flowers Gallery on stand 3. Details here.
I recently did an interview for Photofusion talking about my practice and role as patron of the organisation. You can view it here: https://vimeo.com/95971786
I'm included in the current issue of Professional Photographer magazine's 100 Photography Heroes.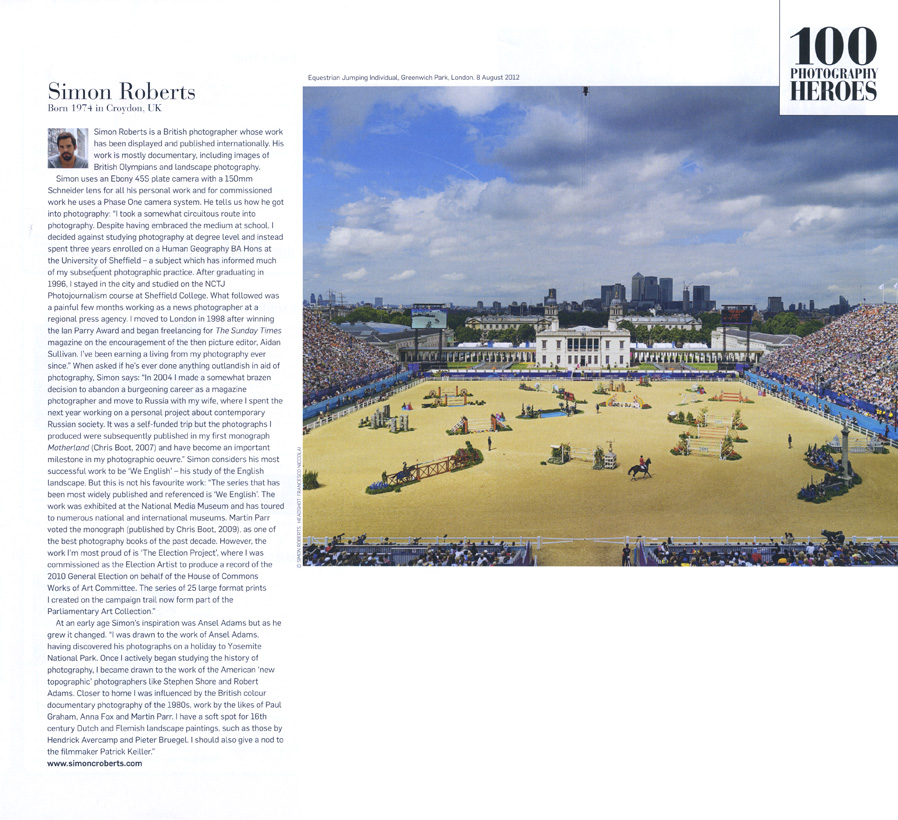 Francis and I chewing the photo-cud last night at Flowers Gallery, flanked by a print of Worthing Pier from Pierdom.