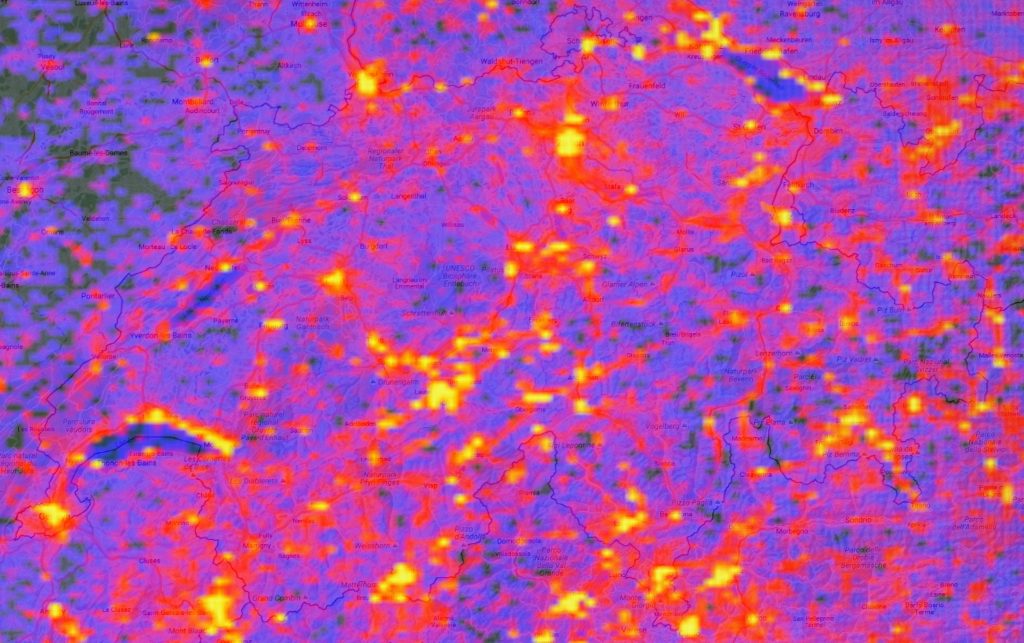 Sightsmap showing the most photographed areas in Switzerland
In the days of the European Grand Tours, travelers would hike and climb for days to reach vantage points in order to experience the pleasure of the sublime. Today's tourists are transported by cable car to the Whilst not only a Swiss phenomenon, it becomes important when we consider that Switzerland's tourism capital lies predominantly in its landscape.
Many tourists now upload their photos onto various social media platforms accompanied by a geo-tag and these can be searched an mapped by software like Sightsmap. Whilst once intended for private albums back home, we have now become contributors to destination marketing (Swiss Tourism's #inlovewithswitzerland campaign is a perfect example).
The Sight Sacrilization: (Re)framing Switzerland exhibition contains six augmented photographs, the content of which can be viewed below: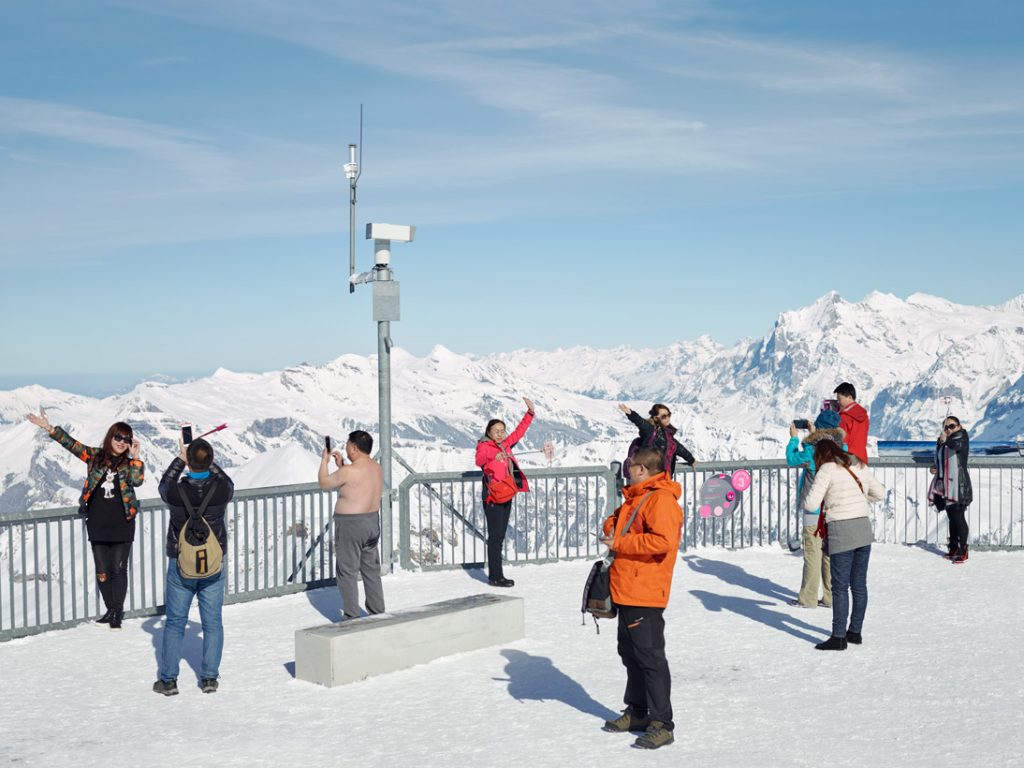 Piz Gloria, Lauterbrunnen, Switzerland, 2016 –
View short film from winter here.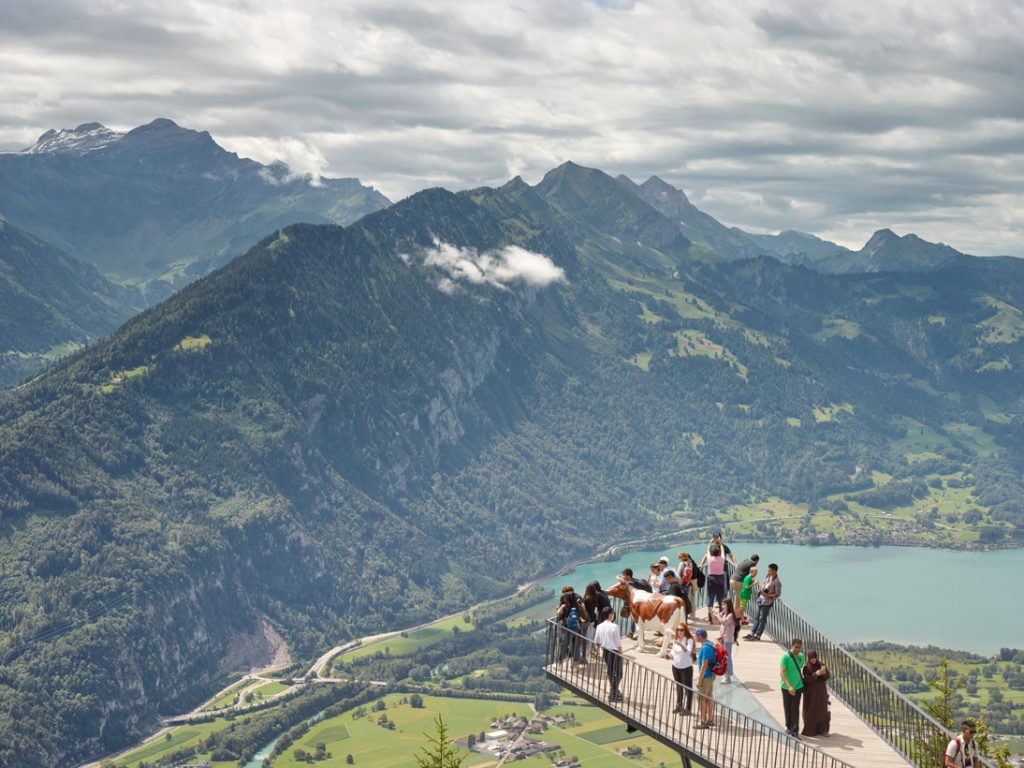 Harder Kulm – Two Lakes Bridge, Interlaken, Switzerland, 2016 –
View short film from summer here.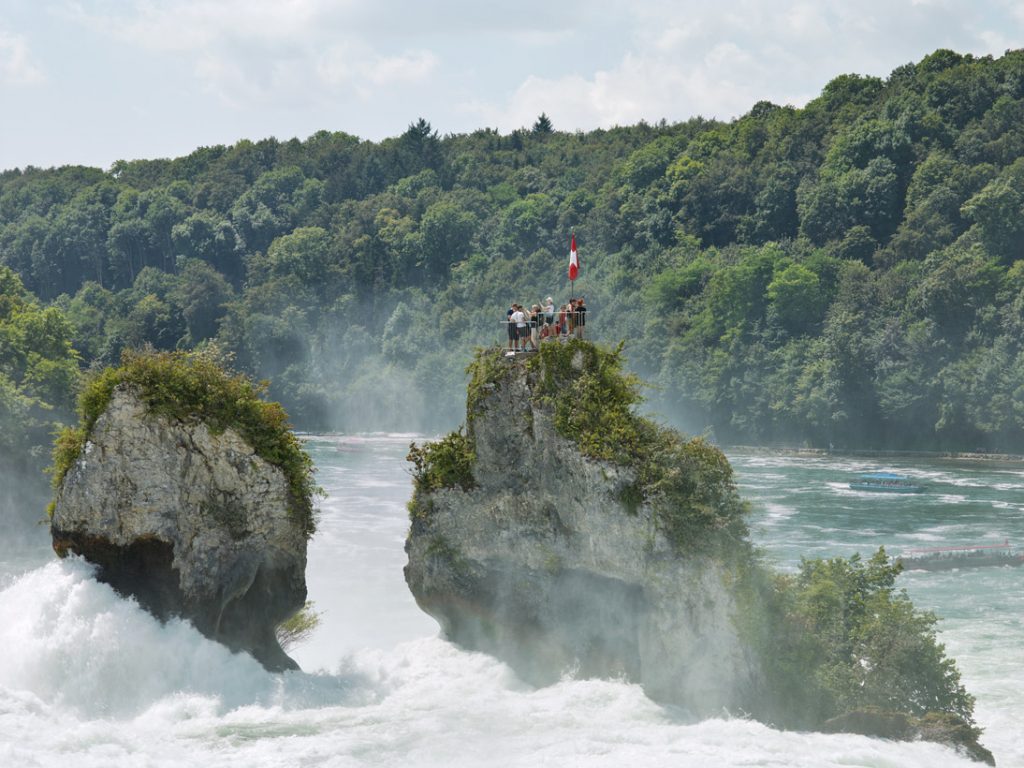 Rhine Falls, Neuhausen, Switzerland, 2016 –
Selling Switzerland: Advertising photographs from the archives of Switzerland Tourism – view here.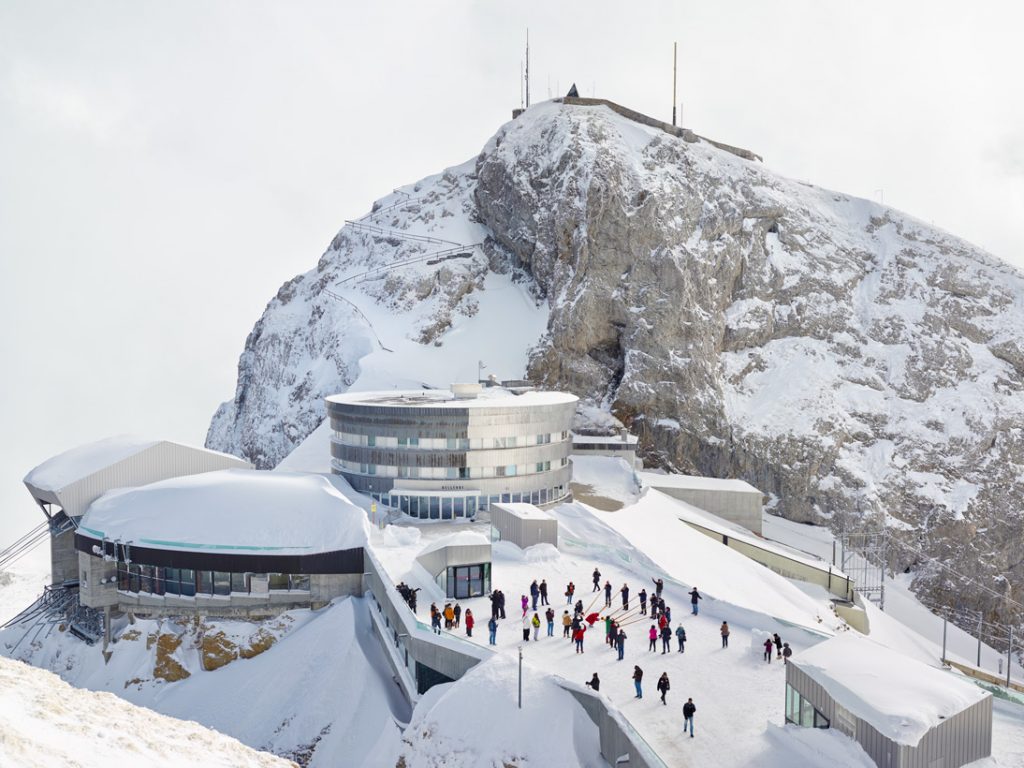 Mount Pilatus, Lucerne, Switzerland, 2016 –
Photochromes of Switzerland: 19th Century reality and imagination – view here.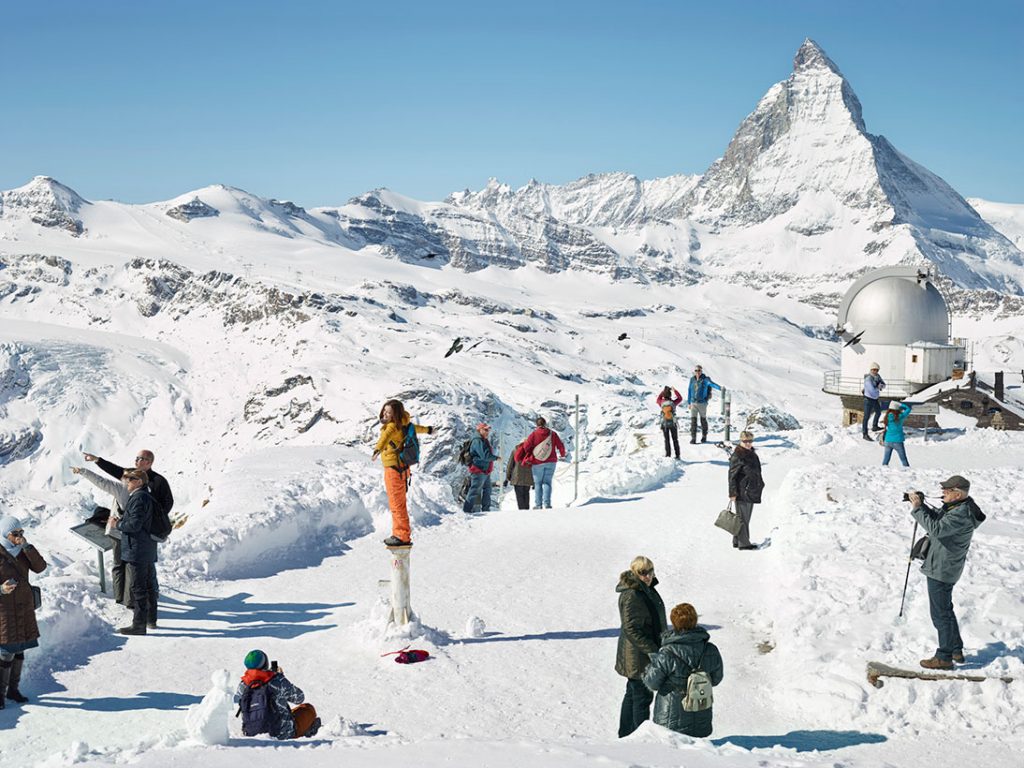 Gornergrat, Zermatt, Switzerland, 2016 –
A live stream of photographs from #Zermatt – view here.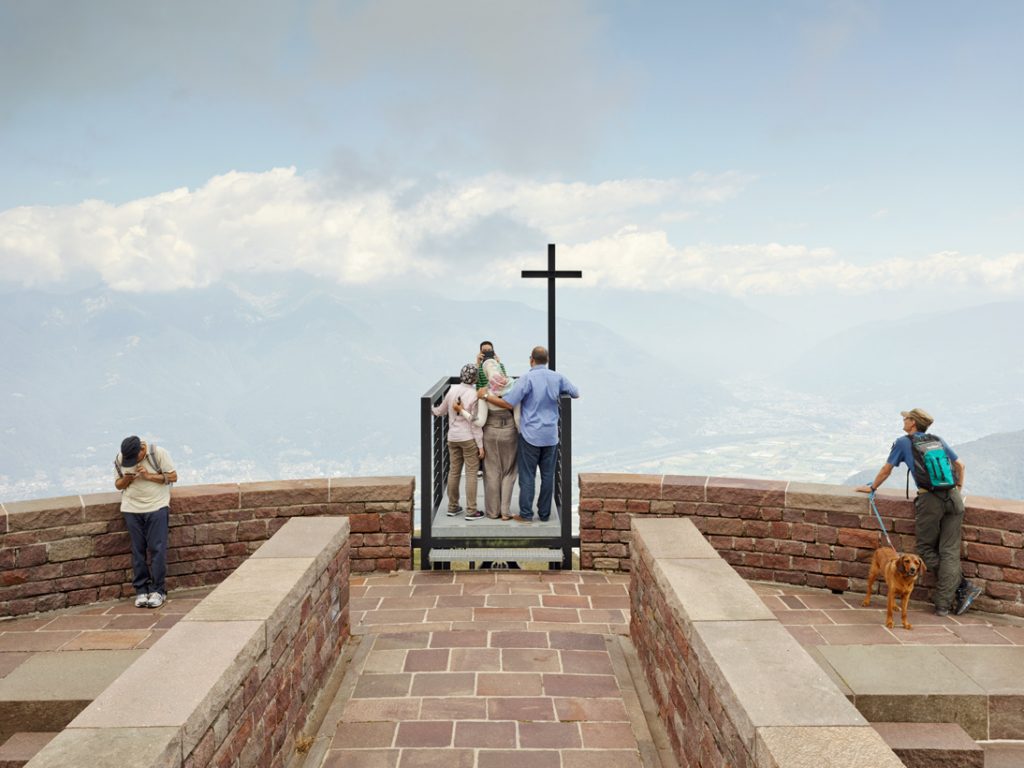 Monte Tamaro, Lugano, Switzerland, 2016 –
A collection of photographs that were uploaded as part of the #SwissSelfie campaign run by Switzerland Tourism – view here.
By using augmented reality within the exhibition the aim is to pull the viewer into the landscape and emphasize fleeting moments, where the essence of these individual locations can be exposed, and their past can be incorporated. Together the photographs and augmented data offer the viewer new, multiple perspectives on the Swiss landscape.
A video of the augmentation working in the exhibition environment:
The implementation of the augmented reality was supported by the Zurich-based social media company, SMLY.