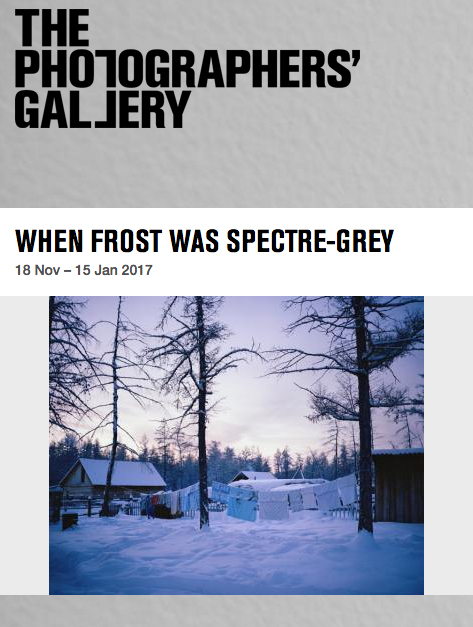 When Frost Was Spectre-Grey, The Photographers' Gallery
Several prints from my series Polyarnye Nochi are included in this group exhibition in the Print Sales Room at The Photographers' Gallery.
WHEN FROST WAS SPECTRE-GREY
18 November 2016 – 15 January 2017
I leant upon a coppice gate
When Frost was spectre-grey,
And Winter's dregs made desolate
The weakening eye of day.
Thomas Hardy
The Darkling Thrush, 1899
An exhibition of winter landscapes featuring; Evgenia Arbugaeva, Tamas Dezso, Paul Hart, Nicholas Hughes, Martina Lindqvist, Simon Roberts & Pentti Sammallahti.