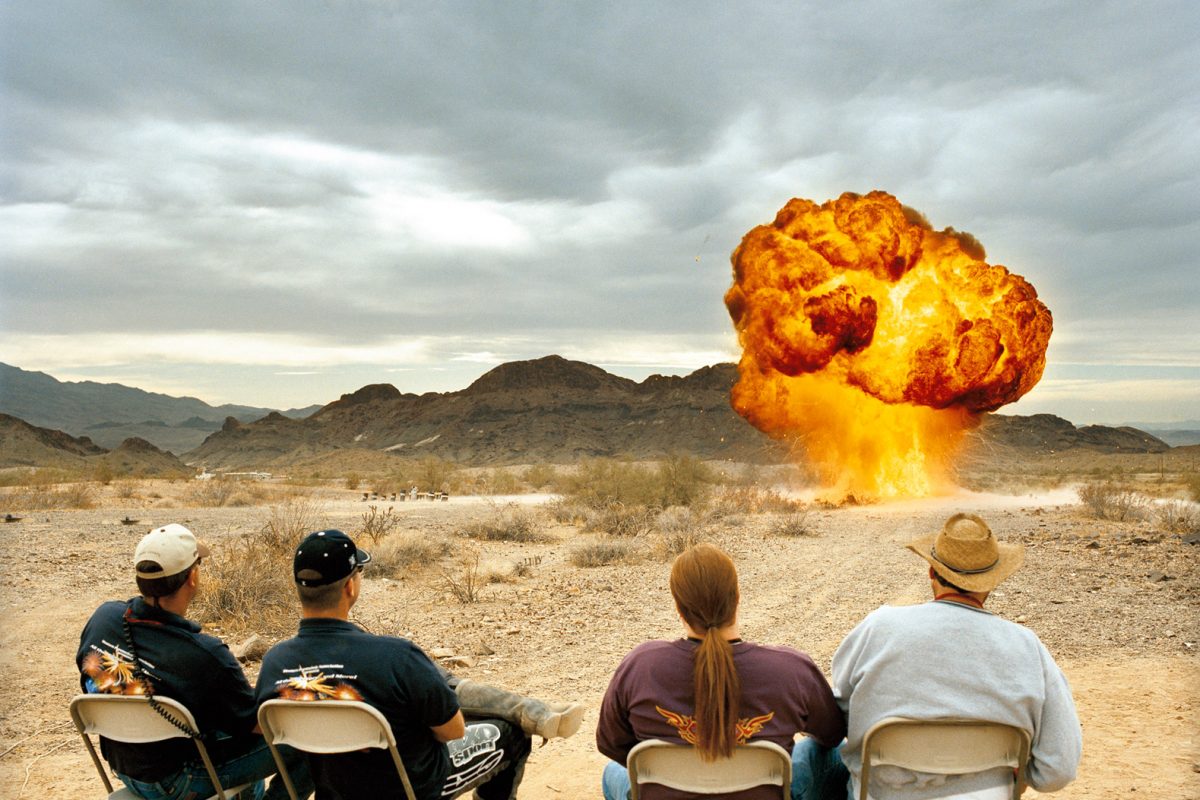 What Does Democracy Look Like?, MoCP
My photograph,
Ground Bomb, Winter Blast, Arizona
from the series
This Land is Your Land (2002)
, is included in the upcoming exhibition "What Does Democracy Look Like?" at the Museum of Contemporary Photography, which runs from October 1 through December 23 2020. For this exhibition, the MoCP invited seven Columbia College Chicago professors from various departments to use the museum's permanent collection to respond to the questions of what democracy means to them, while considering photography's relationship to current and historical events.
With more than 200 works on view, the exhibition includes work by artists including Manuel Álvarez Bravo, Dawoud Bey, Patty Carroll, Darryl Cowherd, Krista Franklin, Dorothea Lange, Danny Lyon, Carlos Javier Ortiz, Gordon Parks, Art Shay, Carrie Mae Weems, and Garry Winogrand, among many others.
Guest curators include:
Melanie Chambliss, Ph.D., Assistant Professor of African American History
Joshua A. Fisher, Ph.D., Assistant Professor of Immersive Media, Interactive Arts and media
Joan Giroux, Professor, Art and Art History Department
Ames Hawkins, Ph.D., Professor of English and Creative Writing
Raquel L. Monroe, Associate Professor of Dance
Onur Öztürk, Ph.D., Associate Professor of Instruction, Art and Art History Department
Sharon Bloyd-Peshkin, Associate Professor of Journalism
For more information about the exhibition, please visit the exhibition web page here.