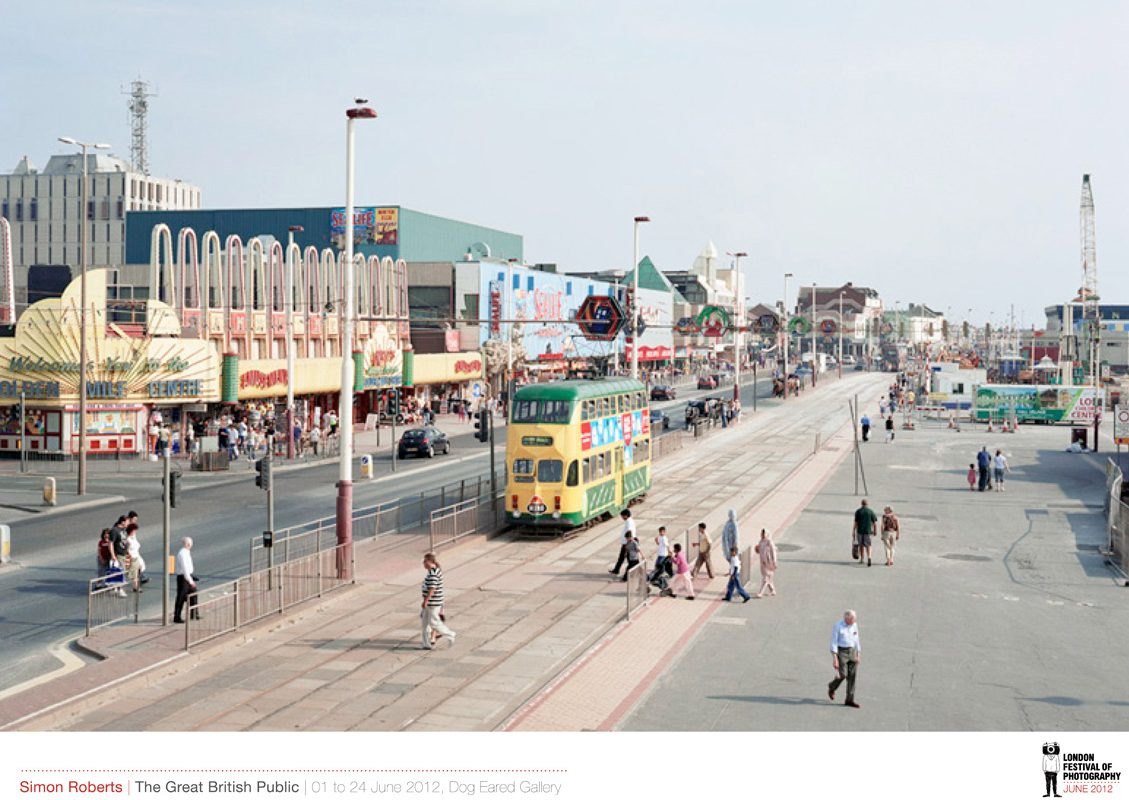 The Great British Public
Embracing the spirit of patriotism accompanying the upcoming Olympics and the Queen's Diamond Jubilee, The Great British Public will present images from photographers working the length and breadth of the British Isles documenting the daily life, work and rituals of the British in their many incarnations. A focus on street photography will be complimented by intimate documentary studies and portraits from a range of established practitioners including John Angerson, Nick Cunard, Peter Dench, Liz Hingley, Zed Nelson, Martin Parr, Ben Roberts, Simon Roberts, Arnhel de Serra, Chris Steele-Perkins, Ewen Spencer, Homer Sykes and Giulietta Verdon-Roe. This multidisciplinary exhibition will celebrate the extremes and quirks of life on our islands; from military funeral parades to centenarians; from pomp and pageantry to cottage industries; from Hackney in London to the most northernmost island of Orkney in Scotland, via New Brighton, the Black Country and beyond—all explored through print and multimedia in a large-scale exhibition across two sites, Dog Eared Gallery and St Pancras International.
You can view a slideshow of photographs featured in the exhibition on Time Magazine website here.
In conjunction with the exhibition:
The Great British Public Talk
Central St Martins, 25 June, 7 to 9.30pm
Join Chris Steele-Perkins, Homer Sykes, Peter Dench and Liz Hingley for a fascinating and lively discussion about the work they have on show in The Great British Public exhibition, their creative influences and their experiences photographing the British. Each photographer will present his or her work and discuss it within the context of the show, followed by a Q&A session. More information on how to book can be found here.