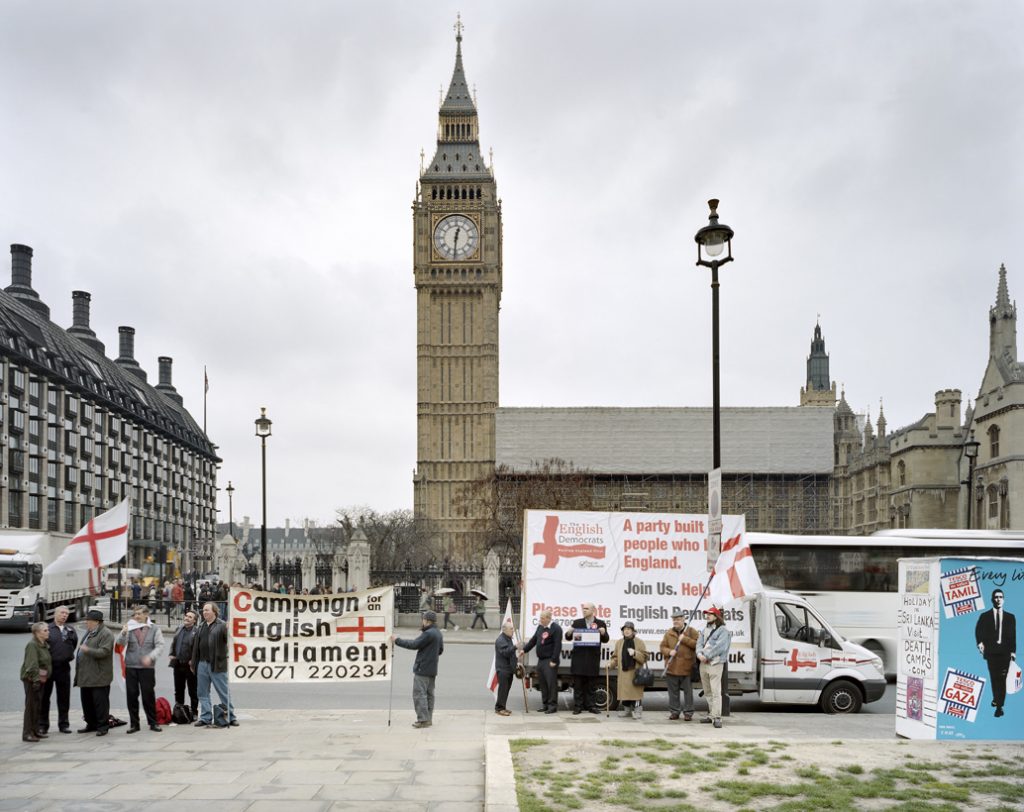 THE ELECTION PROJECT EXHIBITION
Today the work of the 2010 Election Artist, photographer Simon Roberts, is officially unveiled at an exhibition in the House of Commons.
The Speaker's Advisory Committee on Works of Art commissioned Simon in March and his task was to provide an enduring and unique artistic response to the 2010 General Election, whilst at the same time achieving political and geographical balance around the country. To enable him to do this successfully, special access to the election campaign was arranged.
His attention focused on the relationship between the canvassing politicians and the voting public. He recorded not only the three main political parties but also the smaller parties and independent candidates, whilst simultaneously inviting the public to submit their own images of election activity in their area.
The result is a series of 25 images, one representing each day Simon spent on the campaign trail, and includes a final photograph capturing an unexpected additional day – the coalition talks. The 1,696 photographs submitted by members of the public also form part of a 15 metre installation opening on Wednesday 15th September, in Portcullis House.
The Speaker, Rt Hon John Bercow, commented:
"This is the third general election for which an election artist has been commissioned and the first time the resulting artwork has been in the medium of photography. Simon's photographs are highly detailed and carefully crafted to provide the contextual backdrop for the action which he has chosen to record. There is much to enjoy and absorb in looking at the photographs as individual passages are played out in the background of the main action. Taken as a body of work, the series of photographs is, and will always be, an important documentary record around the country of the election campaign of 2010. Yet, equally importantly, the photographs which make up the series succeed as works of art in their own right.  They are an important addition to the Parliamentary Art Collection at the House of Commons."
The exhibition will be open to the public as part of Open House weekend (18th-19th Sept). For further public opening times please check the website:
http://www.parliament.uk/visiting/exhibitions-and-events/exhibitions/ele…
Public access to the Election Project exhibition in Portcullis House is by free guided tours offered on a first come first serve basis. The exhibition runs until 13th December and tour times are every Monday: 10.30am and 11.45am and Friday: 10.30am, 11.45am, 2pm and 3.15pm