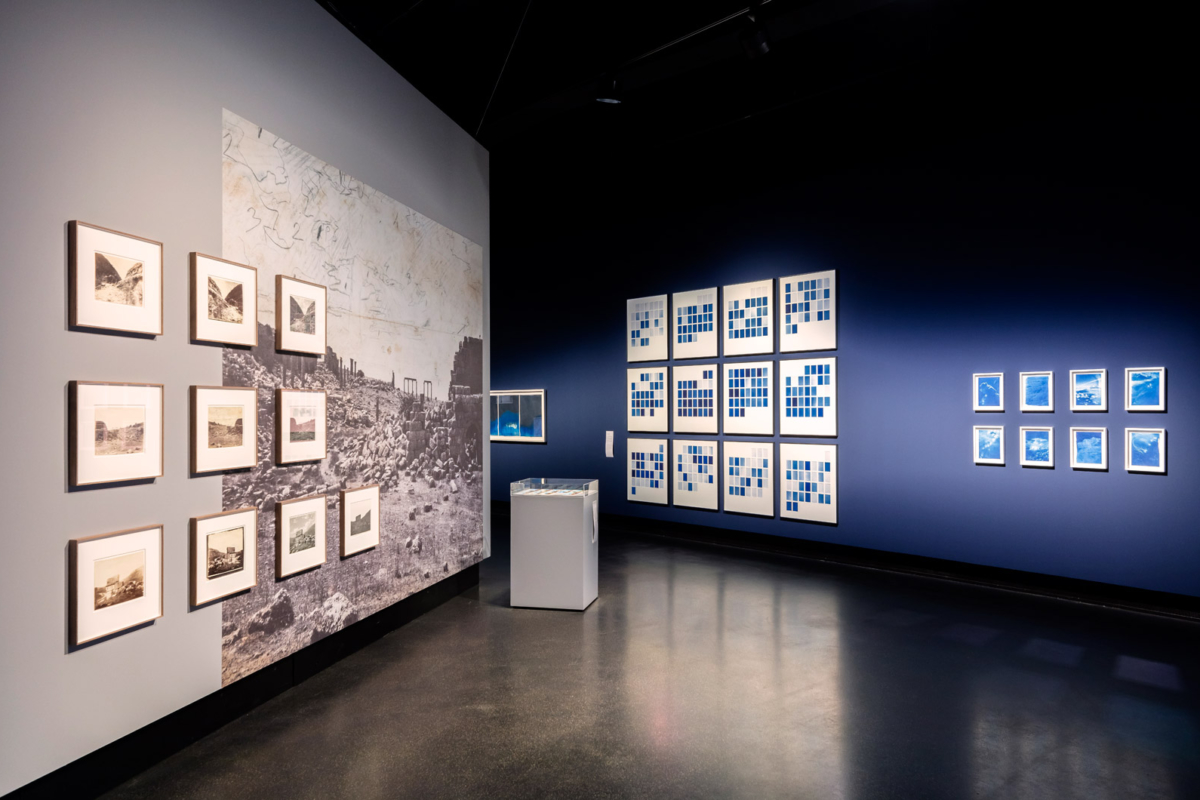 Songs of the Sky, C/O Berlin
Songs of the Sky: Photography & the Cloud is a group exhibition at c/o Berlin in Germany and features a collection of The Celestials cyanotype works.
ABOUT:
Humans have always looked to the sky in order to predict the future. No other motif has driven science and art over the past century like that of clouds. Today we look into the cloud – the central metaphor of the digital age. As global corporations use the nebulous concept of the cloud to conceal the material body of our contemporary computer and internet technology, artists look to cloud motifs to reveal the databased ways in which our lives are organized and stored. Whereas photographs of the heavens allowed photographers to display their technical prowess in the nineteenth century, today they are proof of our machine's digital intelligence.
In the international group show Songs of the Sky, C/O Berlin places contemporary artworks into dialogue with selected materials from the history of photography, in order to explore the metaphor of the cloud as a motif in photography as parallels the technical cloud, investigating decentralized network structures that have determined our everyday lives for some time now.
The exhibition will be shown at Les Rencontres d'Arles in 2022.
The show is curated by Kathrin Schönegg and includes works by Marie Clerel, Raphael Dallaporta, Noemie Goudal, Harun Farocki, Noa Jansma, Stefan Karrer, Evan Roth, Adrian Sauer, Shinseungback Kimyonghun, Lisa Oppenheim and others.