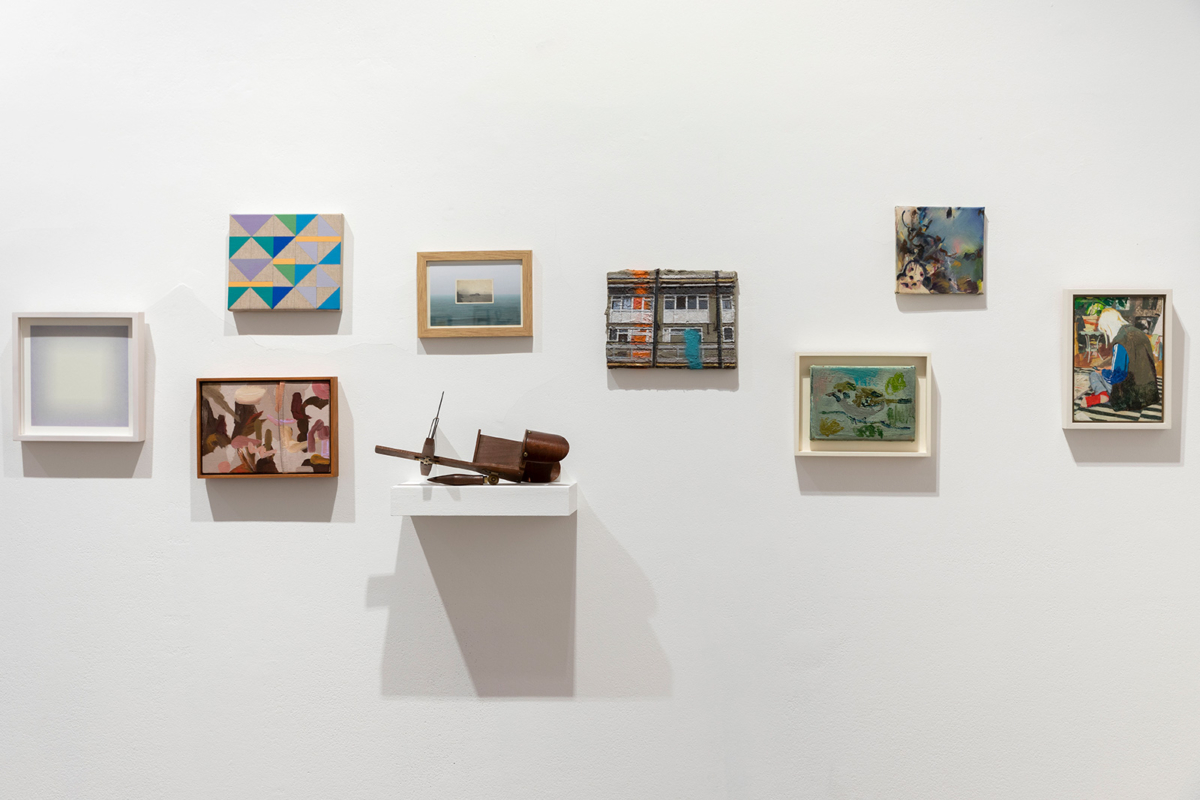 Small is Beautiful, Flowers Gallery
The 40th edition of the annual Small is Beautiful exhibition, which presents works by over 100 artists, each measuring no more than 7 x 9 inches.
I am presenting a new work A Scene Most Unfit for a Picture, 2022 (stereoscope and stereoscopic viewer, unique).
While earlier editions proposed suggested themes, for instance Homages in 1993, War & Peace in 2003 and Who's Afraid of Red, Yellow and Blue? in 2013, Small Is Beautiful is now conceived as an open invitation for artists to explore scale in relation to their own practice.
Participating for the first time is Sean Scully, who this year also curated the group show Hidden UK, Hidden Ireland at Flowers Gallery Kingsland Road. Also exhibiting for the first time are interdisciplinary artist Adelaide Damoah, photographers Cody Cobb and Mark Duffy and painter Luke Silva. Returning artists include John Loker, who has participated in every edition, Amanda Faulkner who has shown with the gallery since the 1980s, Carol Robertson who first showed at Flowers in 1994 and Ishbel Myerscough who has been represented by the gallery since 2011.