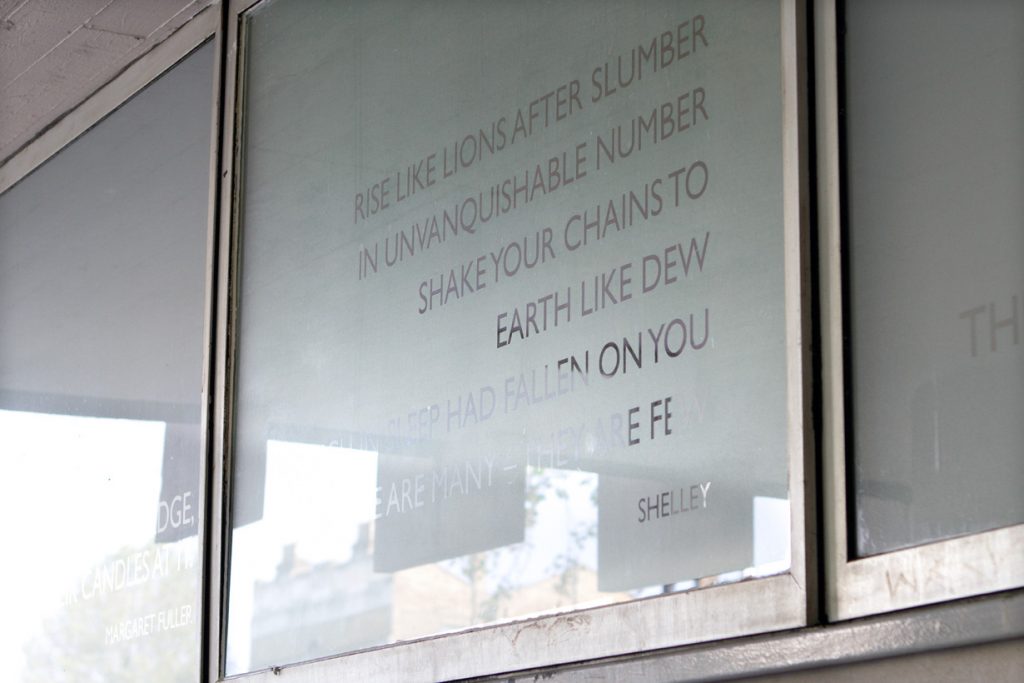 Shelley's Masque of Anarchy
As part of the Let This Be A Sign exhibition at Swiss Cottage Library, I created a site-specific piece installing a quote from Shelley's The Masque of Anarchy in the window of the library building, which houses the gallery.
The quote was cut in frosted vinyl and mounted into one of the ground-floor windows of the library, mirroring  quotes – by the likes of Andre Maurois, Anne Frank and Malcolm X – already mounted in adjacent windows of the building. The piece, which will remain permanently in the window of the building, has become part of the London Borough of Camden's permanent art collection.
'Masque of Anarchy' was written in 1819 (but not published until 1832) in response to the Peterloo Massacre. The last verse, installed at Swiss Cottage Library, reads:
'Rise like Lions after slumber
In unvanquishable number –
Shake your chains to earth like dew
Which in sleep had fallen on you –
Ye are many – they are few.'
You can read the whole poem here.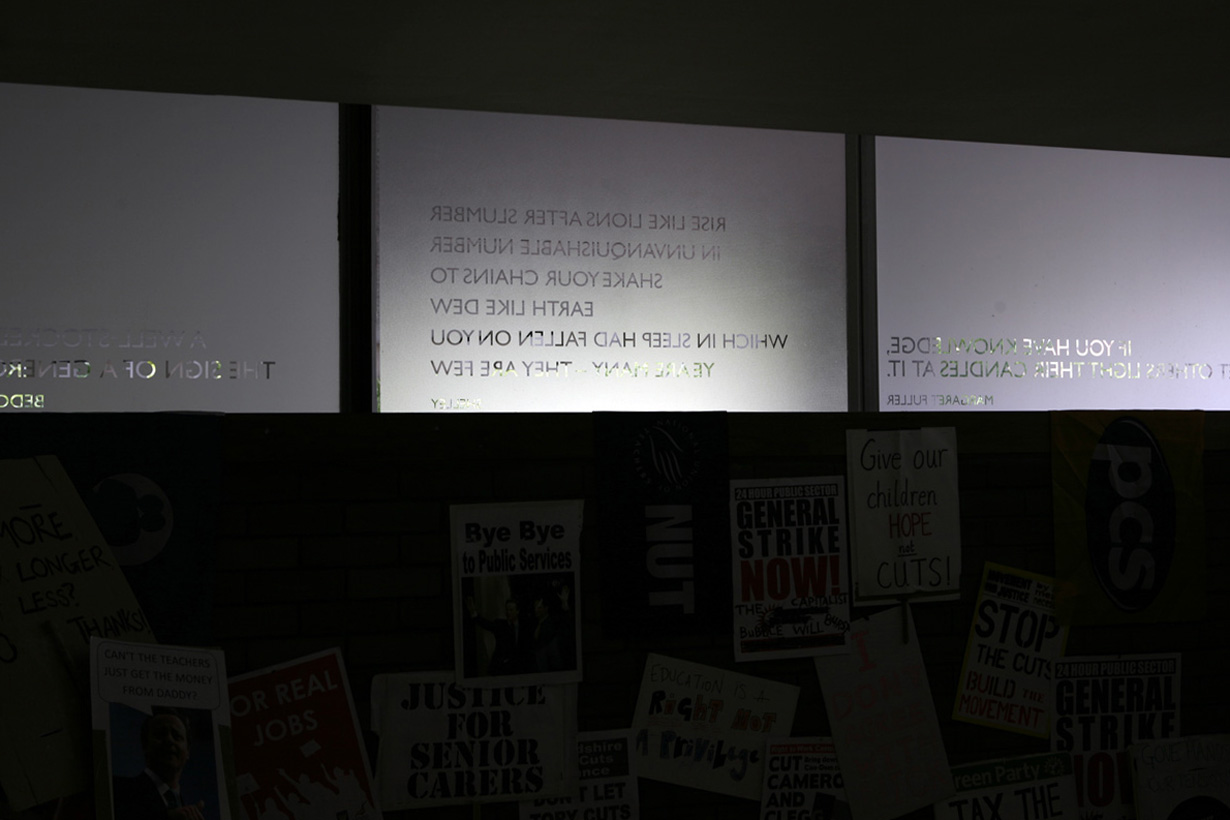 Swiss Cottage Library in the London Borough of Camden was designed by Sir Basil Spence (Coventry Cathederal, University of Sussex, British Embassy in Rome etc) and built from 1962 to 1964 and is now seen as a landmark in British modernist architecture. The Grade II building was remodelled by John McAslan & Partners in 2003.