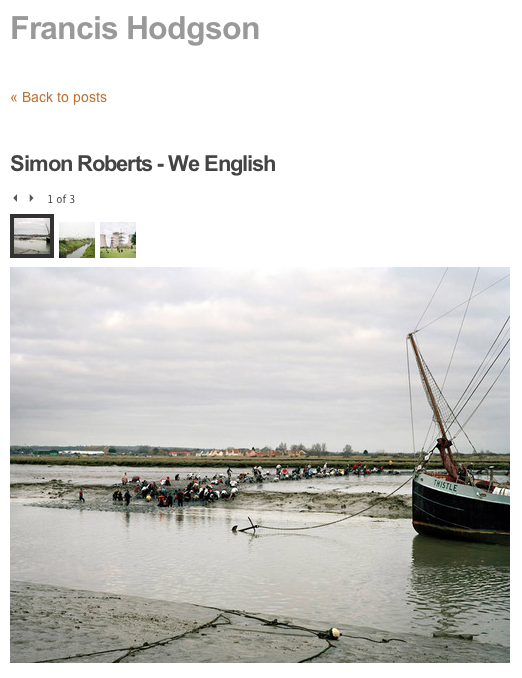 'RITUAL IN THE LANDSCAPE': FRANCIS HODGSON ON WE ENGLISH
"Roberts' manner is calm. He shows people small in the landscape, clustered into groups rather than isolated as individuals. He likes to shoot from relatively high, so we see patterns. It is partly a show about ritual in the landscape, the strange things we do to feel we belong. It is partly about how the very numbers of us who come to enjoy the land spoil the thing we admire. A strong theme is about movement, but Roberts shrewdly notices how much movement is local. Playing golf still has something pastoral about it, even in the shadow of the very power station which employed you.
These elegant pictures invite multiple readings, but they do it with confidence and zest. With flashes of wit, humanity, and abundant respect for his photographic predecessors, Simon Roberts has added a good one to the canon of surveys of the English."
Francis Hodgson (art adviser, photography critic at the FT and former head of photographs at Sotheby's) has just written a review of We English. You can read the full review here.