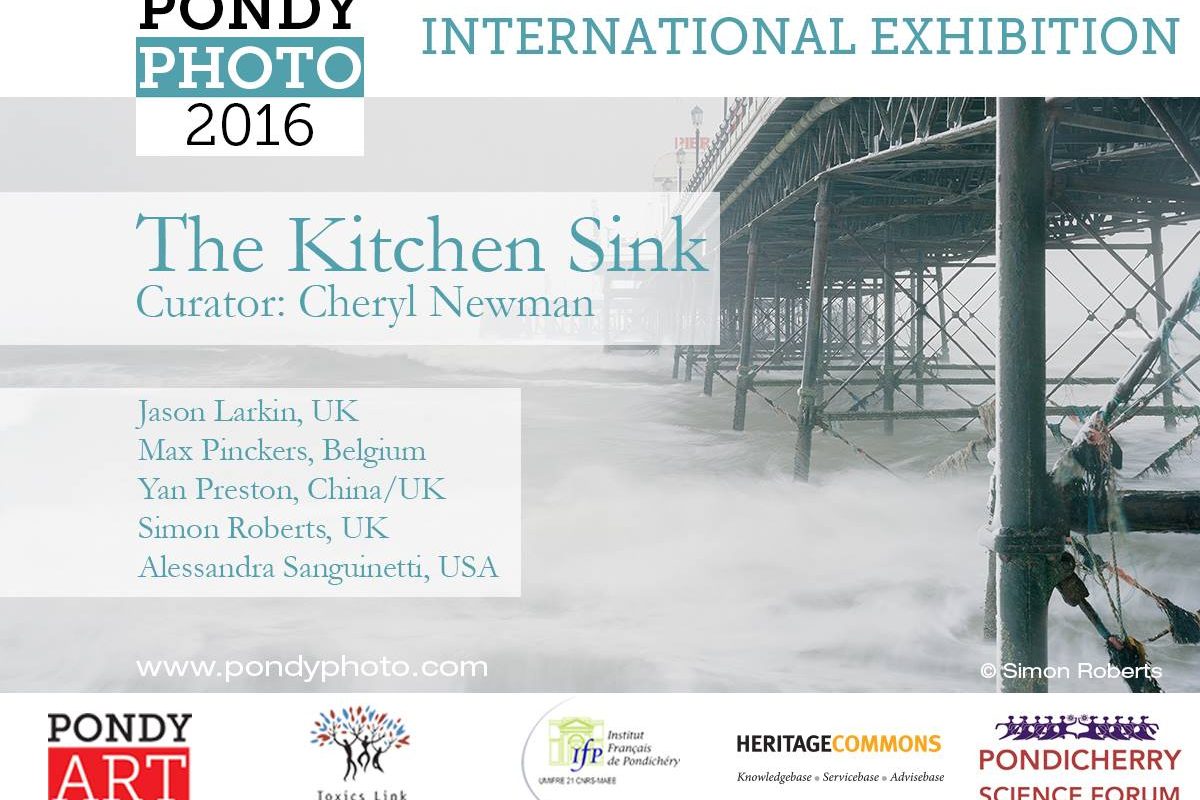 Pierdom, PondyPHOTO
I will be showing several prints from Pierdom at this year's PondyPHOTO in Pondycherry, India. The prints are part of a group show curated by Cheryl Newman entitled 'The Kitchen Sink'.
The exhibition also includes works by Mustafah Abduliaziz (USA), Corey Arnold (USA), Marcus Bleasdale, UK, Antoine Bruy (France), Solmaz Daryani (Iran), Mitch Epstein (USA), Rose Lynn Fisher (USA), Stephen Gill (UK), Noemie Goudal (France), Tom Hunter (UK), Max Pinckers (Belgium), Yan Preston (China/UK), Alessandra Sanguinetti (USA), Nigel Shafran (UK), Bharat Sikka (India), Alec Soth (USA), Maurice Van Es (Netherlands) and Vasantha Yogananthan (France).
PondyPHOTO, a biennale festival initiated by PondyART, is a platform where art and education attempt to break existing social barriers, by presenting visually impactful photography-oriented events focused on today's social and environmental issues in public spaces. The theme for PondyPHOTO 2016 is WATER.