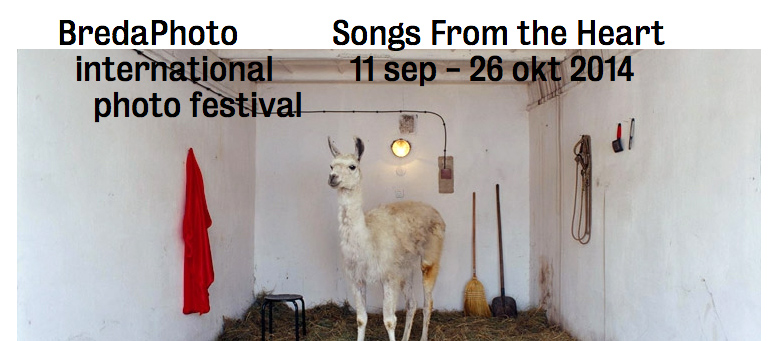 Pierdom, BredaPhoto
Pierdom will be exhibited as part of this year's BredaPhoto festival in the Netherlands, the theme of which is Songs from the Heart.
participating artists
Todd Hido, Hans Wilschut, Andre Bush, Gregory Halpern, Jan Rosseel, Ola  Lanko, Bert Danckaert , Martijn van de Griendt, Koen Hauser, Karin Borghouts, Simon Roberts, Eelco Brand, An-Sofie Kesteleyn, Debby Huysmans, Wayne Lawrence, Wiesje Peels, Alexander Gronsky, Andrej Glusgold, Mariska van Zutven, Kris Vervaeke, Jakub Karwowski, Jos Jansen, Bryan Schutmaat, Joshua Lutz, Sven Fritz, Stephanie Roland, Tom Hunter.
curators
Reinout van den Bergh – [email protected]
Jan Schaerlackens – [email protected]
Geert van Eyck – [email protected]
To find out more, visit: http://www.bredaphoto.nl/
Songs from the Heart is all about New Romanticism. The photographers whose works are on display during BredaPhoto 2014 will deal with the following topics:
I. Romanticism as a historic and artistic movement
The romantic heritage is inherent in our way of thinking and watching. Are photographers, either in their choice of topics or artistic styles, indebted to their romantic heritage?
II. The New Romanticism
The manifestation of these romantic ideals changes constantly. But where does our fascination with, for instance, 'the authentic' or 'the unique' come from? Is it an act of escapism? A form of social resistance? Or is it maybe just a thoroughly human characteristic?
III. Real versus fake?
Why does the word 'romantic' have such a negative connotation? Is there a downside to our romantic inheritance? Does our striving for authenticity not simply result in greater conformism?  Does our admiration of the natural world and its overwhelming power at the same time result in sentimentalism and escapism; when does our fascination for the past turn into uninspired kitsch?