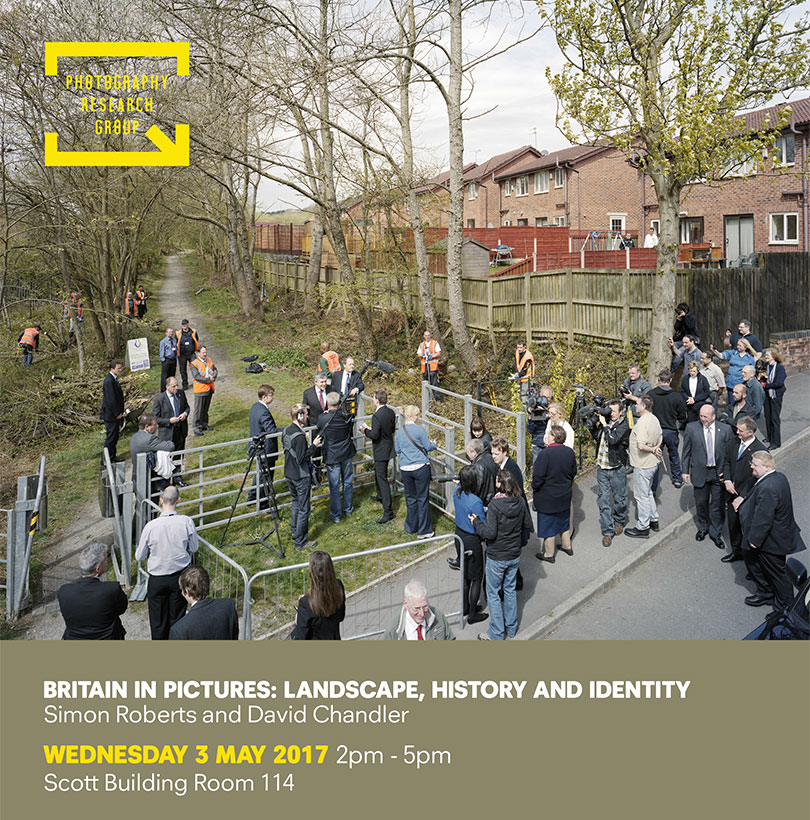 Plymouth University, Photography Research Dialogue
Britain in Pictures: Landscape, History and Identity
with Simon Roberts and David Chandler
I will be involved in a Photography Research Dialogue event with Professor David Chandler at the Plymouth University as part of the MA Photography Programme. The event is open to visitors.
Wednesday 3 May
Scott 114, 2.00pm to 5.pm
Through highly regarded publications such as Motherland (2007), We English (2009) and Pierdom (2013), and for his incisive coverage of the General Election of 2010, photographer Simon Roberts has emerged over the last decade as one of our most interesting chroniclers of the British social landscape. In this timely research dialogue, Roberts will discuss his recent work and the preparations for his new book project with David Chandler, who will be contributing an essay to that publication. Linking a number of his different series over the last ten years, Roberts's new book continues his investigation into the relationship between landscape and national identity, while paying more specific attention to the texture of British life during the unfolding of recent historical events. The afternoon will be structured around two presentations: one by Roberts about the book and one by Chandler about the ideas and images informing the research for his essay. The presentations will be followed by an in-conversation between the two speakers and a general discussion.