Pause ။, Brighton Artist Network
Image: Simon Roberts, Shrouded Statue #1 (Antonio Canova's Theseus and the Minotaur), Brighton 2021 © Helen Goodwin
Pause ။ is a temporary exhibition on billboards around the city of Brighton (UK) displaying works by Judith Alder, Helen Goodwin and Simon Roberts. Organised by Brighton Artists Network, Pause ။ aims to bring art into the public realm during a time when cultural venues remain closed to the public.
Each of the artist's works reflect current events and circumstances in subtle and often poetic ways, exploring the abstract or intimate narratives behind many of the issues 2020 confronted us with. Together the works create unexpected, thought-provoking contributions to the urban spectacle, turning the street into a visual platform to encourage conversations around how we are experiencing our new reality living with the pandemic.
My work, Shrouded Statue #1 was photographed at the V&A Museum while it was closed to the public during the second Covid-19 lockdown, and is on display on Trafalgar Street. Helen and Judith's work are located on:
New England Road: Helen Goodwin, Impermanent Edge, Edgelandia (2019)
Upper Hollingbury Road: Judith Alder, Cascade: Origins in Parallel (2020)
Exhibition dates: 8th of March – 8th April
Supported by Ground Up Media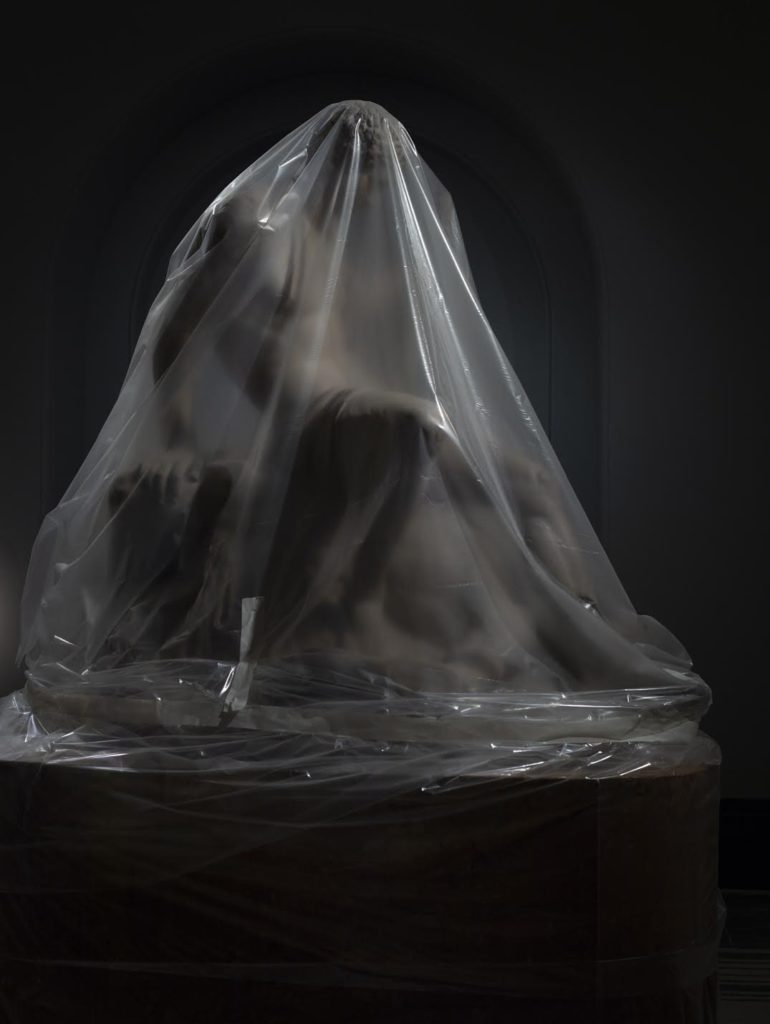 About Brighton Artists Network:
Brighton Artists Network is Brighton's first interdisciplinary, artist-led network. Our mission is to provide a space for Brighton based artists of all disciplines to connect, collaborate, and take the lead on matters that affect them and their communities. Established in May 2020, the network currently comprises 360+ members from a variety of disciplines, backgrounds and levels of professional experience, from visual artists through to writers, dancers, sound artists and theatre makers.