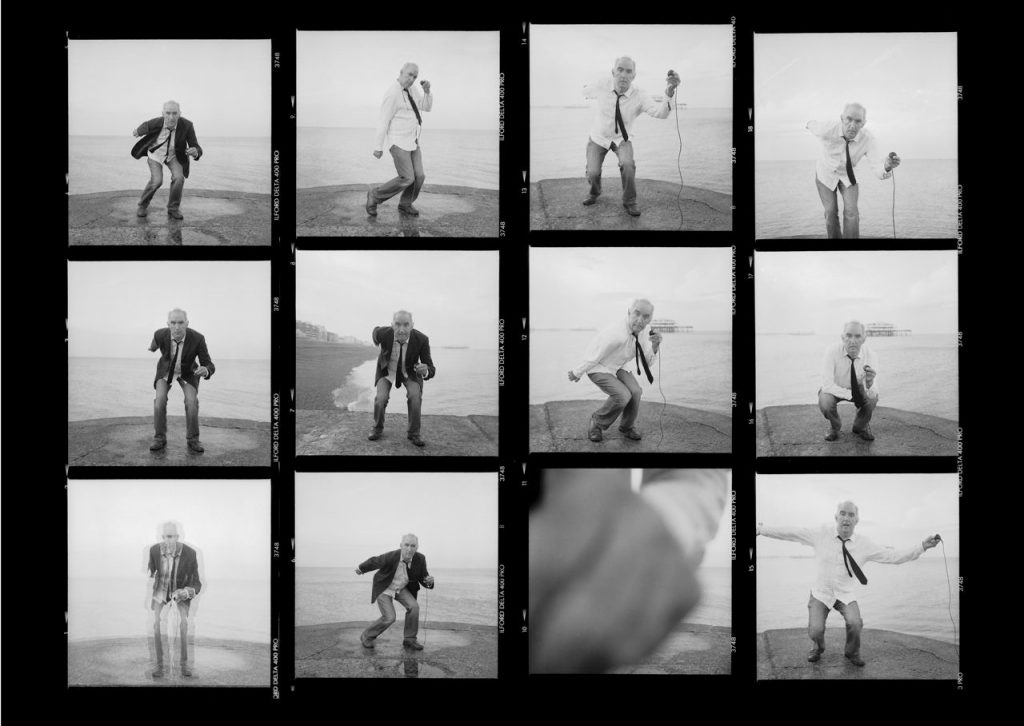 Over the Hill: A Photographic Journey
I recently had the pleasure of photographing Tim Andrews, for his project 'Over the Hill': A photographic project involving a guy with Parkinson's Disease who has been photographed during the last six years by over 300 different photographers.
My portrait of Tim was number 306. I chose to photograph him creating a self-portrait of himself (see his results above). You can read Tim's account of our collaboration on his blog here:
http://timandrewsoverthehill.blogspot.co.uk/2014/07/self-portrait-brighton-8-july-2014.html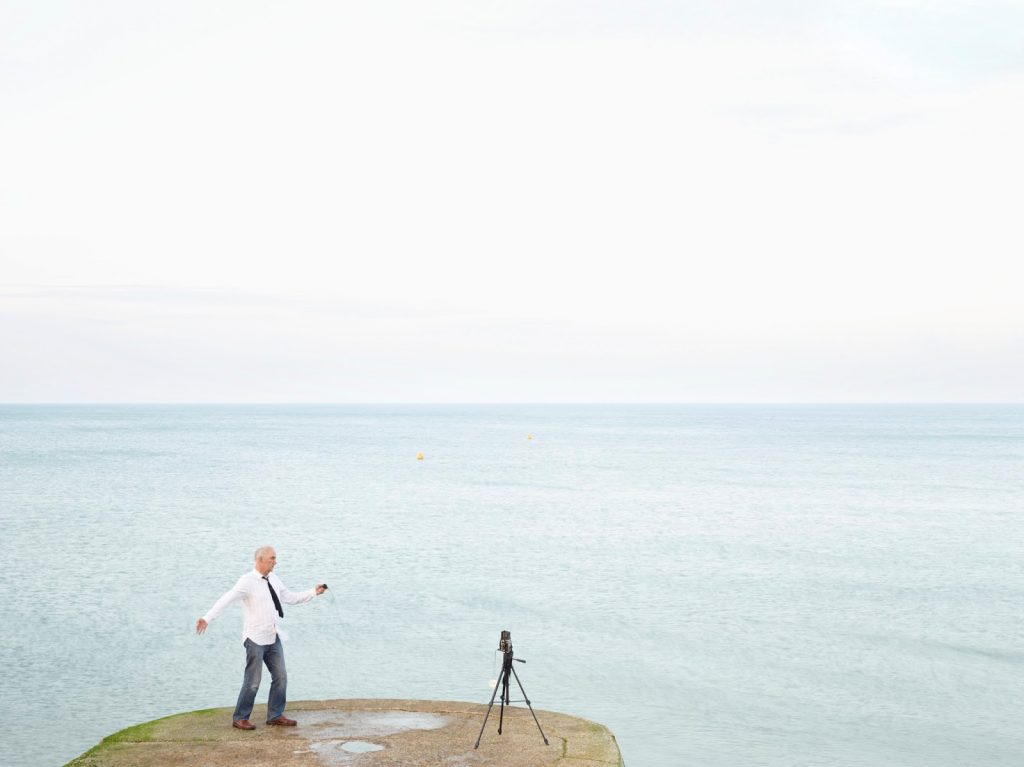 Tim Andrews © Simon Roberts, Brighton, 8 July 2014, 6.03AM
Tim Andrews, then a solicitor, was diagnosed with Parkinson's Disease in 2005. He took early retirement and, in May 2007, he answered an advert in Time Out for nude models for a book of 'real' nudes being compiled by photographer Graeme Montgomery. Since then he has been photographed by over 300 photographers, some amateur, some student but mostly professional including such luminaries as Steve Bloom, Michael Birt and Clare Park. His intention has not been to document his illness but rather to document himself at a time when he "happens to be ill". There is a huge range of diverse styles and approaches made by the photographers in the project all of which combine to present the many facets of Tim's character. This compelling exhibition includes over 50 images and several films from the project which has already been the subject of exhibitions in Guernsey, London, Woking, Southport and Farley Farm and has been featured in The Culture Show on BBCTV and in several newspapers and journals.
A selection of portraits of Tim will be exhibited at Create Studios in Brighton from 04–17 Oct as part of the Brighton Photo Fringe festival.
Creat Studios
Unit D&E, Level 2 South
New England House
New England St
Brighton  BN1 4GH
Mon-Fri 09:00-16:30 / Sat 10:00-16:30 / Sun 11:00-16:30