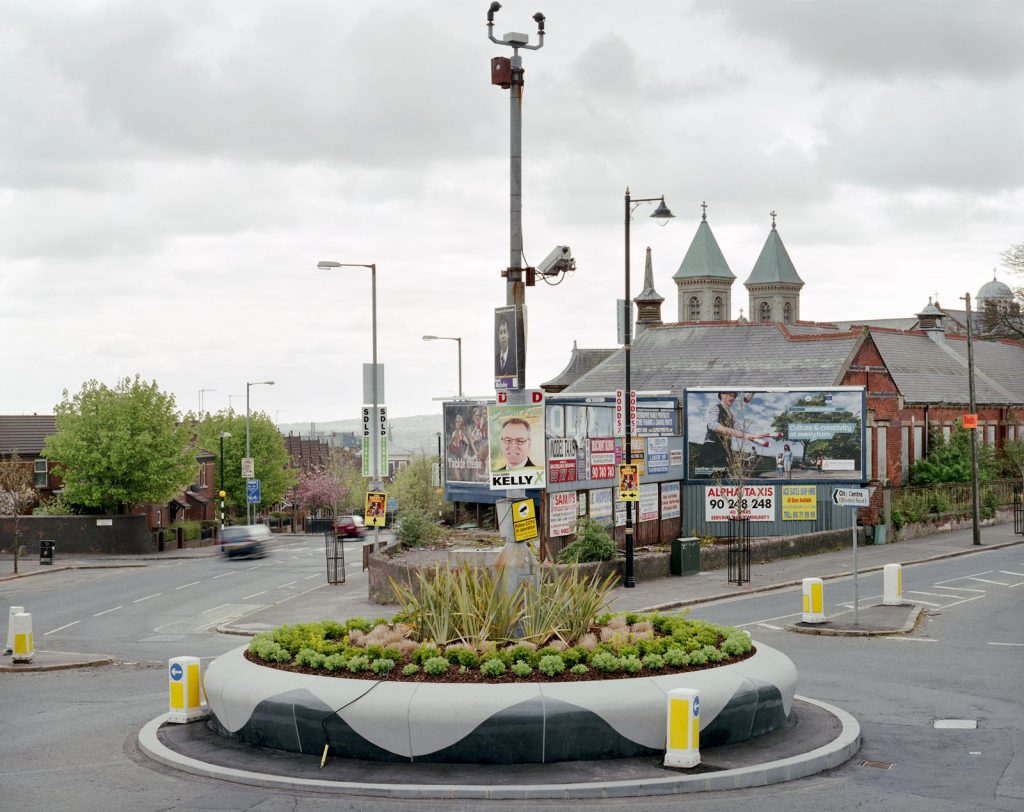 Northern Ireland Centenary 2021
Image: Political posters, Ardoyne roundabout, Crumlin Road, Belfast, 2nd May 2010
Art UK, the online home for every public art collection in the UK, have curated an exhibition of works from the Parliamentary Art Collection to mark the 100 year anniversary of Northern Ireland following the Government of Ireland Act in an online exhibition. The exhibitions features two of my Election Artist pieces –
Ian Paisley Jnr, Democratic Unionist Party, Portglenone, 3 May 2010,
North Antrim constituency, and Political posters, Ardoyne roundabout, Belfast, 2 May 2010, Belfast North constituency. 
In 1920, the Government of Ireland Act was passed by Parliament. Aspects of the Act relating to Northern Ireland came into effect on 3rd May 1921. To mark the centenary of the commencement of this highly significant Act, the curators of the Parliamentary Art Collection have selected a number of artworks from their archives.
You can view the selection here.
Artists featured in this Curation:
Dickinson, Foster, William Drummond Young (1855–1924), Yann Renard-Goulet (1914–1999), Francis William Doyle Jones (1873–1938), Mark Shields (b.1963), Ross Wilson (b.1958), R. J. Brian Coulter (b.1957), Jasper McKinney (b.1961), John Stanley Haggan (b.1946), Simon Roberts (b.1974)
The Parliamentary Art Collection documents the history, people and buildings of Parliament, reflecting key moments in UK history.