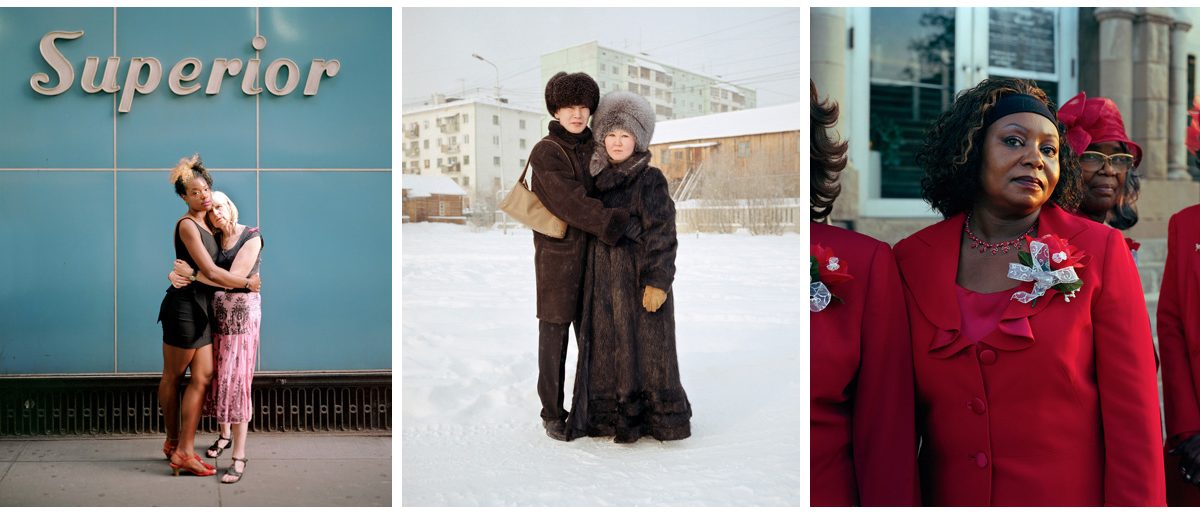 Making Pictures of People — Recent Perspectives on Photographic Portraiture
What compels us to look at pictures of people? When is a photographic portrait successful? Does portraiture tell us more about the person sitting for the camera or the image-maker behind the lens?
Making Pictures of People considers these questions in a series of interviews focused on portraiture produced since 2000. A robust selection of works from 27 photographers sourced from within the online photo/arts community, this exhibition explores the breadth and diversity of portrait picture-making today. While some images emphasize the construction of identity through race, gender and class, others question the relationship between individuality and the ways we classify ourselves according to cultural imperatives. At the core of these different approaches is the artists' exchange with their subjects and the creative inspirations that drive them to make images that push photographic portraiture forward.
The exhibition is an opportunity to consider the meaning of photographic portraiture as well as the multiplicity of images that define it. We've structured the show in a way that foregrounds the photographers' voice — with an emphasis on their ideas, opinions, and experiences. Consider these interviews as you would a gallery talk, an occasion for the artists to share their creative motivations, the way they see the world, and the things that inspire their approach to portrait picture-making. Their images are just one part of the story — their voices add a unique dimension to understanding the work.
Making Pictures of People was produced in conjunction with the exhibition About Face: Contemporary Portraiture, organized by the Nelson-Atkins Museum of Art, Kansas City, Missouri, and shown there August 9, 2013–January 19, 2014. The exhibition will be available online in perpetuity.
Photographers included are:
Keliy Anderson-Staley • Yolanda del Amo • Christopher Churchill • Paul D'Amato • Jess T. Dugan • Doug DuBois • Matt Eich • Jason Florio • Jessica Todd Harper • Dave Jordano • Dina Kantor • Stacy Kranitz • Molly Landreth • Graham Miller • Jim Mortram • Lydia Panas • Laura Pannack • Deborah Parkin • Cara Phillips • Richard Renaldi • Simon Roberts • Marjorie Salvaterra • Betsy Schneider • Tema Stauffer • Shen Wei • Carrie Will • Susan Worsham.
Learn more about the Nelson-Atkins Museum of Art exhibition »