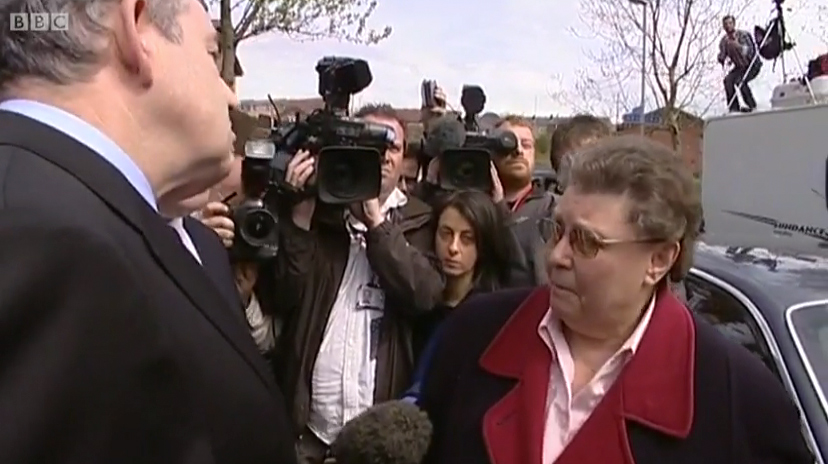 In Conversation, Photofusion
Tuesday 12 May 2015, 7pm
Simon will be in-conversation with Goldsmiths MA Photography and Urban Cultures course leader Paul Halliday, discussing The Election Project photographs and reflecting on the general election results.
Price: £5.00 (Free for Members)
Booking required:
Phone: +44 (0) 20 7738 5774 
Email: [email protected]
For more information visit the Photofusion website.
Image: Gordon Brown accosted by Gillian Duffy, witnessed by Simon from the roof of his battle bus.