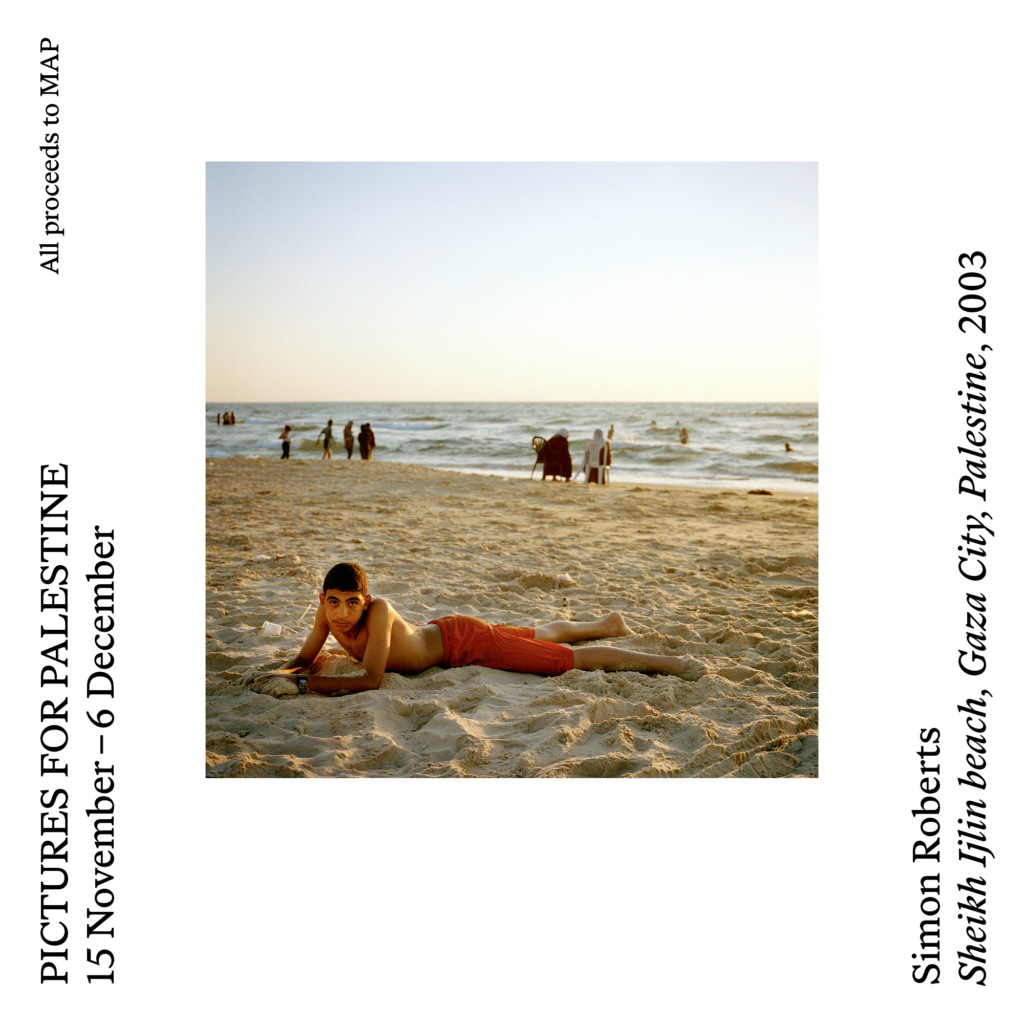 Fundraisers for Palestine
Pictures for Palestine and Postcards for Palestine are two artist led endeavours raising money for the humanitarian emergency in Gaza.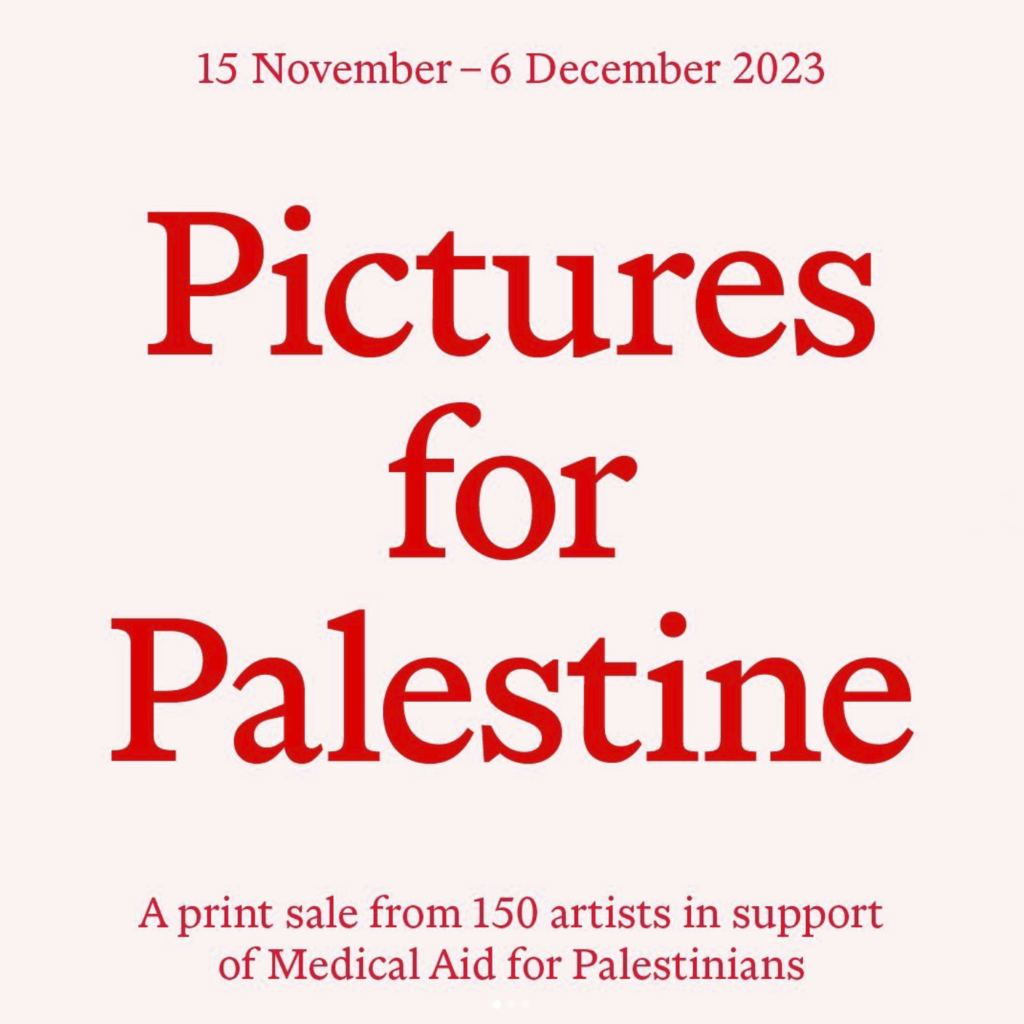 Pictures for Palestine is a photographic print sale by an international group of artists in aid of the urgent humanitarian crisis in Gaza. 100% of all proceeds will go to MAP, Medical Aid for Palestinians, which provides vital medical care, working for the health of Palestinians.
Over 150 artists have donated works, which are all available for only £100. See all the prints here: https://www.picturesforpalestine.com/
Deadline is 6th December.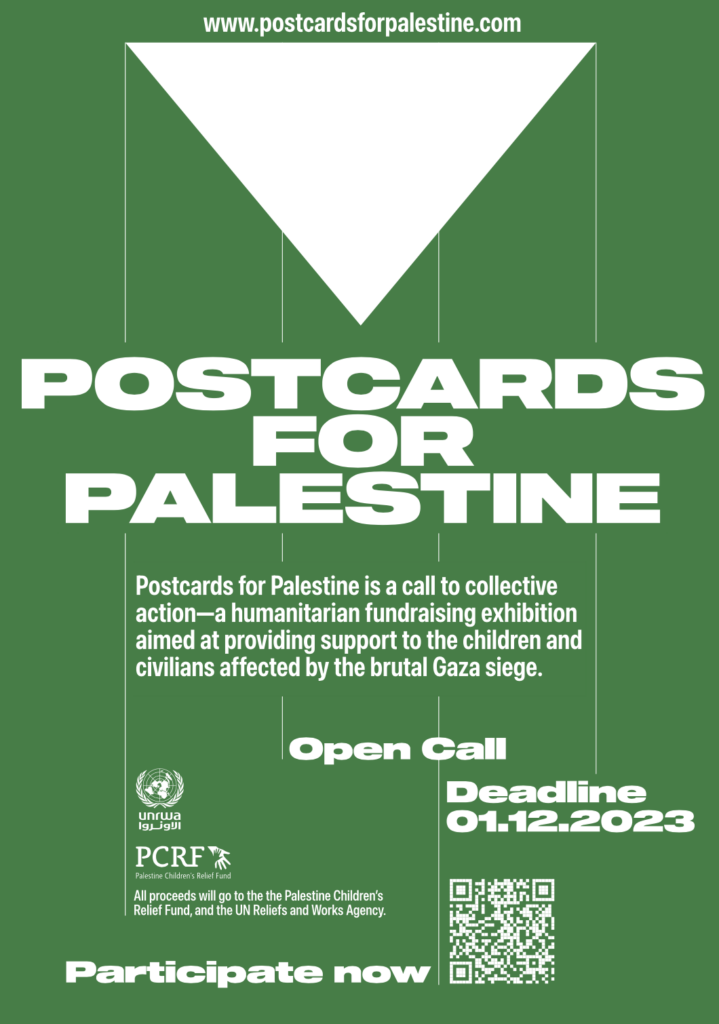 Artists, both established and emerging, will turn blank postcards into unique artworks. These artworks will be on display for one night only in December in Prague where they will be sold for the flat rate of 20EUR. There will be a list of exhibiting artists, but the authors of the artworks will only be revealed upon purchase.
If you're an artist interested in participating, go to: https://www.postcardsforpalestine.com/participate
Open Call – Deadline 01.12.2023
All proceeds of the sale will go to the the Palestine Children's Relief Fund, and the UN Reliefs and Works Agency.