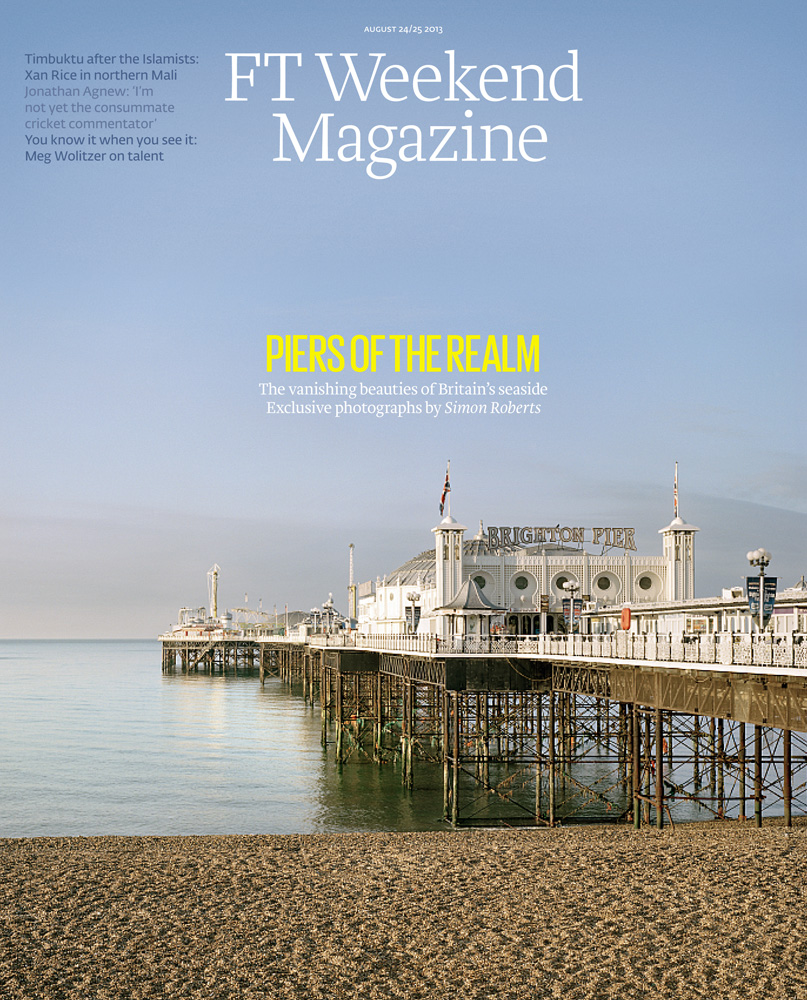 FT Weekend Magazine: Piers of the Realm
Pierdom is featured in this weekend's FT Magazine prior to the book and exhibition launch at Flowers Gallery on 10 September.
You can see an online slideshow on the FT website and read an article by Francis Hodgson here.
The magazine spread can be download as a pdf here.
It comes as a new report has been released by Co-Operatives UK on the state of the British seaside pier which you can read here and download as a pdf here.