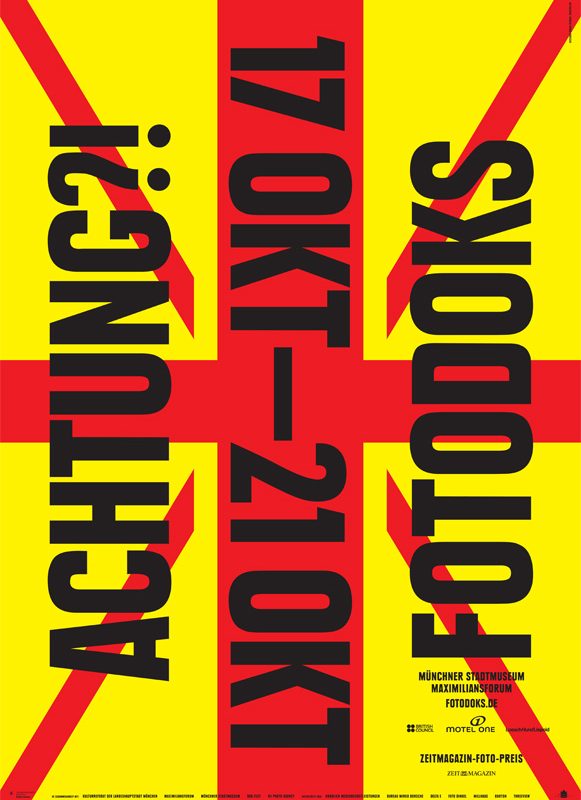 Fotodoks Festival
I will be exhibiting work from Let This Be a Sign at the Fotodoks festival in Munich.
This year's FotoDoks 2012 exhibition will be displayed in the acclaimed from 17 October until 25th November.
The festival brings together the work of fifteen photographers-
Polly BRADEN (GB)
Marcus BRANDT (D)
Edmund CLARK (GB)
Thomas GALLER (CH)
Jocelyn BAIN HOGG (GB)
Kai LÖFFELBEIN (D)
Robin MADDOCK (GB)
Henrik MALMSTRÖM (D)
Dawin MECKEL (D)
Simon NORFOLK (GB)
Dana POPA (GB)
Simon ROBERTS (GB)
Gregor SCHLATTE (A)
Kai WIEDENHÖFER (D)
Mathias ZIEGLER (D)
The theme this year is ACHTUNG?! – respect, control, change. The German word "Achtung" (attention, or "take care!", "careful!") is much more than a command or a warning. Striped off its exclamation mark it stands for thoughtful co-existence or the act of valuing or respecting something or someone.
In the context of this year's exhibition and award, the title ACHTUNG?! – respect, control, change demands answers to the predicaments that face today's documentary photography and its protagonists: What responsibility does a photographer have for both, the medium and his or her subjects? Which topics deserve a photographer's focus? Who controls pictures and how do  pictures control the world?
FotoDoks is an organisation promoting and developing the field of contemporary documentary photography and bodies of work that deal with political and social issues facing the world we are living in.