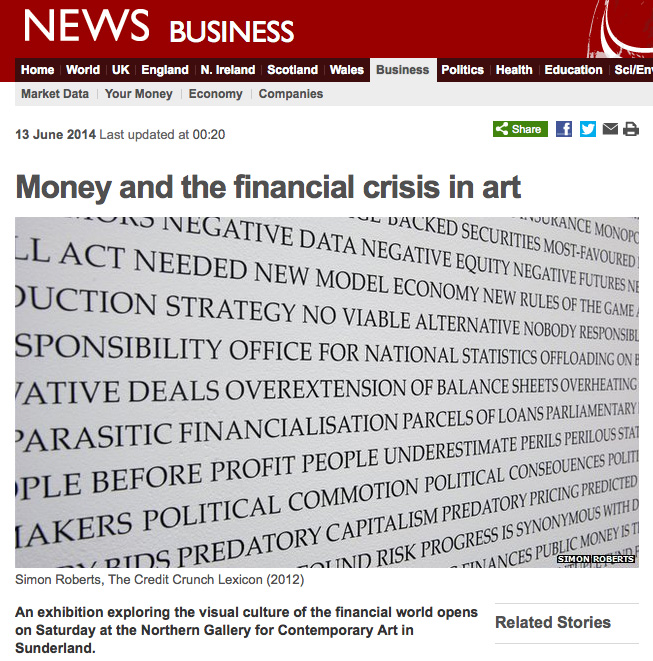 Show Me The Money, Exhibition Reviews
The group exhibition 'Show Me The Money' is shortly about to open at its first tour location, John Hansard Gallery. More details here.
In the meantime, you can watch a film about the exhibition made by AHRC here.
And here are some reviews….
"What is most striking about this exhibition is its breadth and its inventiveness."
FT Weekend, 2014. Read here.
"Simon Roberts, an incisive and powerfully expressive artist, uses the surrealist tactic of juxtaposing found text, graphs and images to expose and undermine the contradictions and deceptions of the 2008 financial crisis in his Credit Crunch Lexicon. And in a fine photograph, taken in the late autumn of 2011, Roberts shows a TV monitor with a reporter, almost hidden in a bank of screens on a trading station inside Lloyds Bank, reporting on  the public-sector pensions strike. "
Mike Quillle, The Morning Star, 2014. Read here.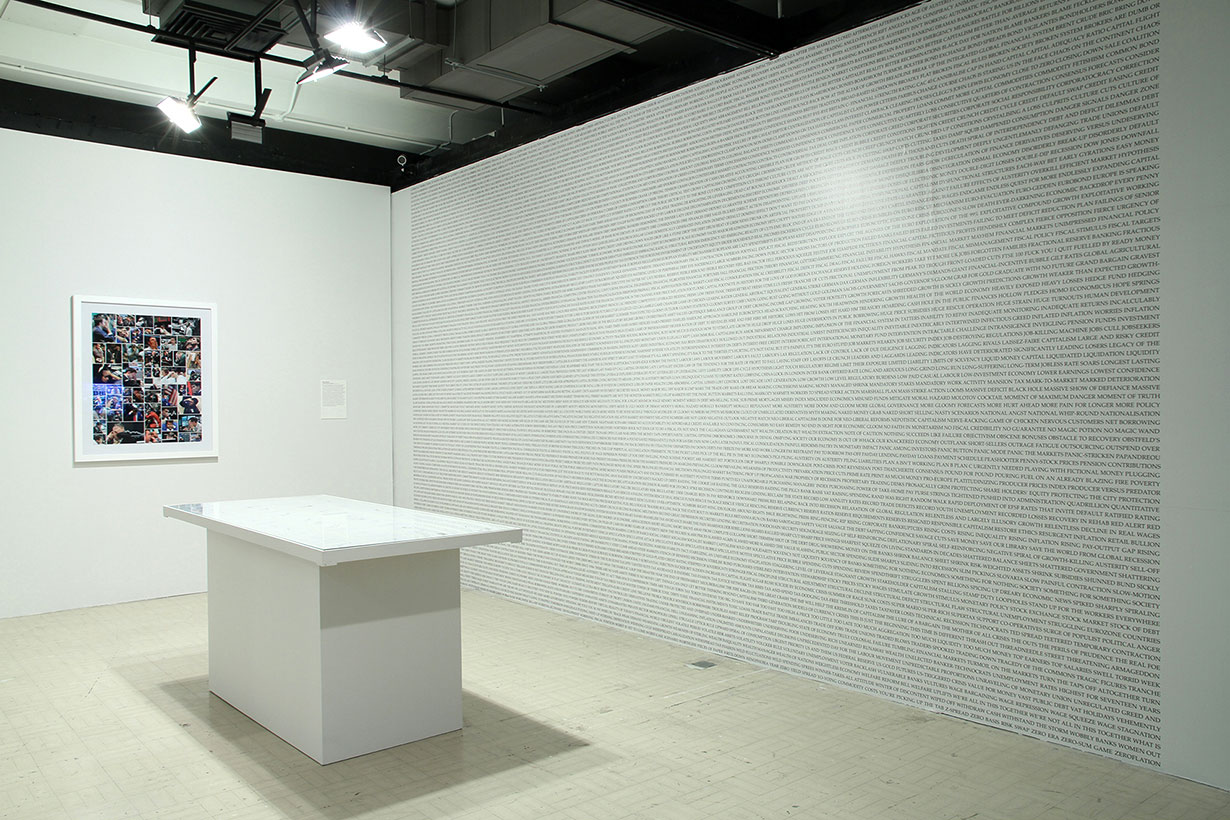 and some other reviews…..
BBC News Online, June 2014. Read here.
The Journal, July 2014. Read here.
Corridor 8, August 2014. Read here.