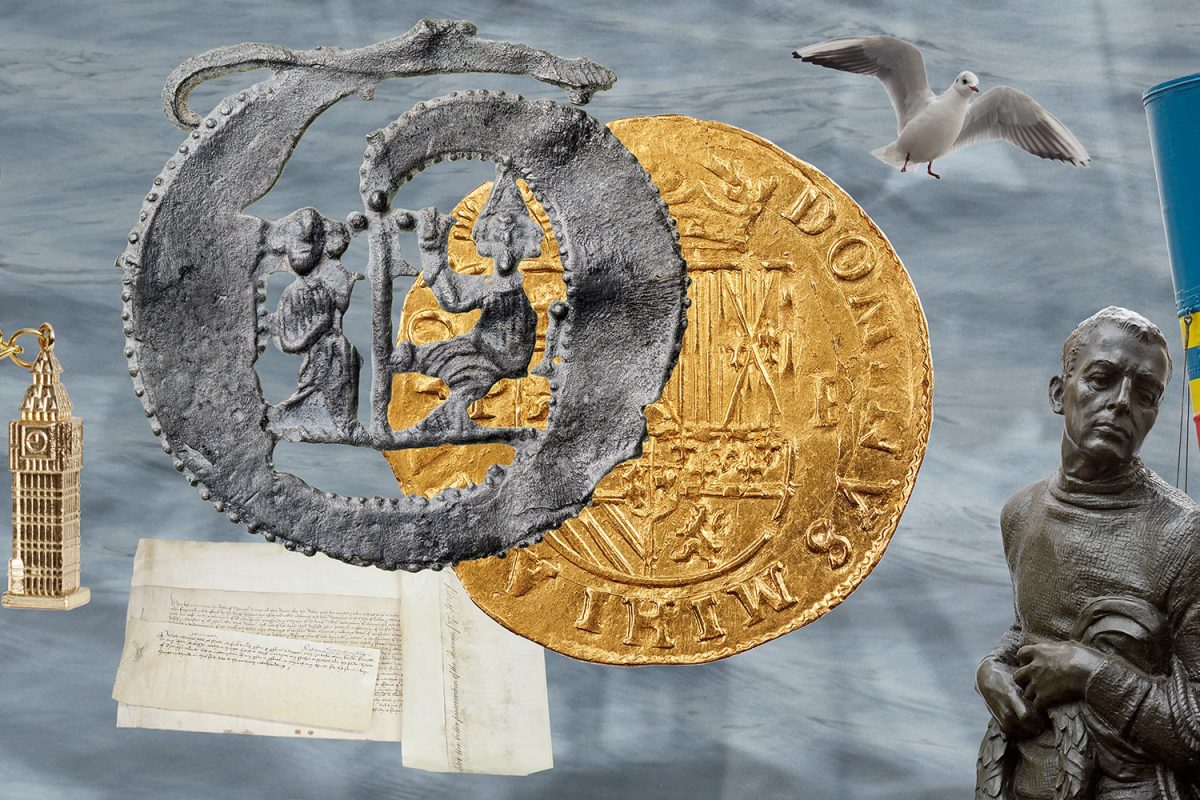 The Thames Wunderkammer, A Walk & Talk
A walk and talk with artist Simon Roberts whose Thames Tideway Tunnel hoarding commission The Thames Wunderkammer: Tales from Victoria Embankment in Two Parts is currently on show at Victoria Embankment.
Participants are invited to gather outside Embankment Underground Station (River Thames exit) where the artist will meet you and take you on a short walk to the site of the hoarding. There, he will discuss his 25-metre 'cabinet of curiosities' that presents a fascinating and diverse collection of objects from the past and present. Ancient swords, photographs from the women's pro-suffrage march and comical engarvings of the dirty water of the Thames contribute to an artwork that reflects the area's complex history, geology and devleopment.
Simon Roberts' commission draws on exciting research with the Museum of London, British Museum, Houses of Parliament, Parliamentary Archives, Parliamentary Art Collection, Wellcome Trust, and Thames 21; and Flowers Gallery London.
The event is free and can be booked here: TICKETS
This event is part of Totally Thames, which takes place over the month of September and brings the river to life via an exciting season of arts, cultural and river events throughout the 42-mile stretch of the Thames in London.
More information about Tideway's arts programme is available here: https://www.tideway.london/news/media-centre/tideway-launches-vision-for-public-art-to-celebrate-history-and-culture-of-the-river-thames/