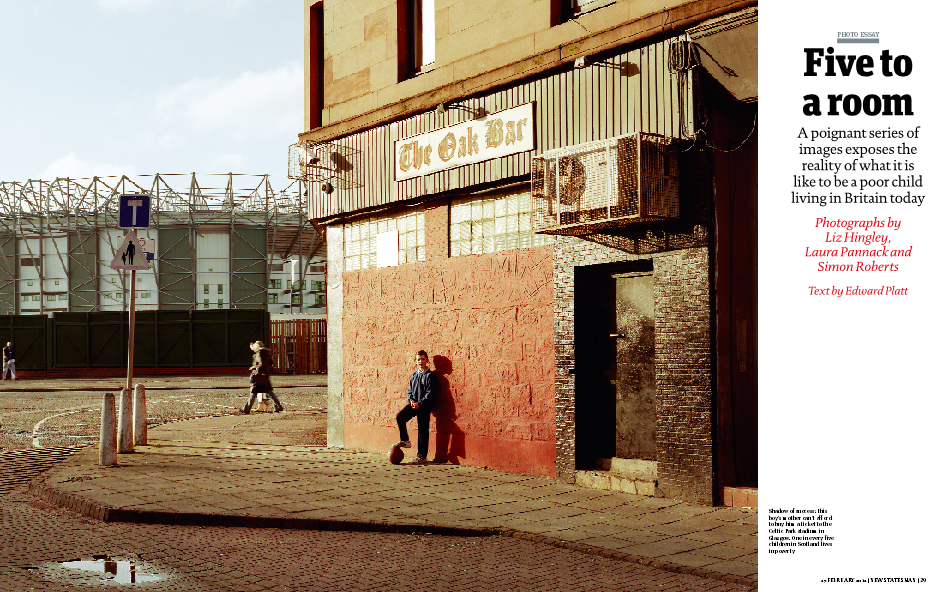 Our Lives exhibition
This week's New Statesman magazine features photographs from the Our Lives project I worked on last year – a commission with Save the Children on UK child poverty.
A selection of the photographs will go on display in the Upper Waiting Hall of the Palace of Westminster, London SW1 from 12-16 March.
Our Lives will be then be on show in the Embankment Galleries at Somerset House from 27 April – 20 May as part of the World Photography Awards exhibition. There will be a seminar in conjunction with the exhibition on 28th April where I'll be speaking alongside the other photographers who worked on the project- Liz Hingley, Laura Pannack, Abbie Trayler-Smith and Carol Allen-Storey.
In this session of In the Photographers Studio, we speak to award winning photographers Simon Roberts,