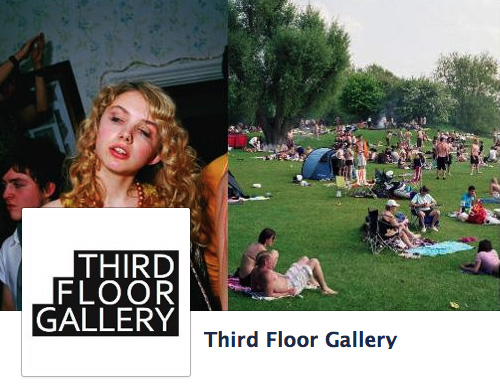 In Conversation with David Hurn & Ewen Spencer
Third Floor Gallery warmly invites you to a conversation between Ewen Spencer, Simon Roberts and David Hurn. These three leading documentary photographers have all had exhibitions at Third Floor. "Teenagers" by Ewen Spencer brought us to the streets of East London and its nascent grime scene. "We English" by Simon Roberts is a visual poem of the English at leisure. "Passing Time" by David Hurn brought us 55 years of photography, much of which revolved around Hurn's return to Wales in the 1970's.
In this conversation you can expect to listen to these enthusiastic and great photographers discuss their different approaches on documenting their home cities and countries, and also pitch in your own questions. It will be also the last day to see "We English" by Simon Roberts on the Second Floor.
More information on the gallery's facebook page
here
.Simon Roberts has exhibited and published widely, including "Motherland" and "We English". Martin Parr chose 'We English' as one of the best photo books of the last decade. Simon was official Artist for the last General Election and also for the 2012 Olympics, both events that, against the tide of time, he documented in large format plates.
Ewen Spencer has published extensively, including with The Face and "Open Mic", which documents the mid-2000s East London grime scene in his very recognizable, personal style. He has also worked on major advertising commissions for the likes of Nike, Puma, T mobile and Sony, as well as the TV series "Skins".
David Hurn has a rich and varied career and has published and exhibited widely. From documenting the Soviet invasion of Hungary, to creating the advertising photographs for James Bond and Barbarella, Hurn is one of the most renowned members of the Magnum agency. After returning to Wales, Hurn established the documentary photography course in Newport in the 1970's, and finished his longlasting document of Wales: "Land of my Father".