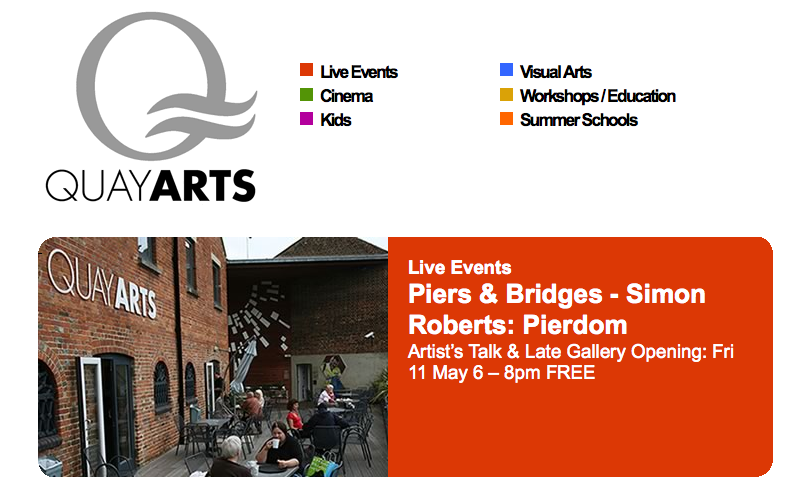 Artist Talk, Quay Arts
I'm giving an artist talk at Quay Arts centre on Isle of Wight. Book tickets online here.
You can also take part in Quay Arts' Piers & Bridges debate and upload your photographs of the world of piers and bridges to their Facebook page: www.facebook.com/quay.arts tagging 'Quay Arts' and you could win a one-to-one critique session with me on Friday 11 May.
Deadline to upload your images: Tuesday 8 May