A walk and talk with artist Simon Roberts whose Thames Tideway Tunnel hoarding commission The Thames Wunderkammer: Tales from Victoria Embankment in Two Parts is currently on show at Victoria Embankment.
Participants are invited to gather outside Embankment Underground Station (River Thames exit) where the artist will meet you and take you on a short walk to the site of the hoarding. There, he will discuss his 25-metre 'cabinet of curiosities' that presents a fascinating and diverse collection of objects from the past and present. Ancient swords, photographs from the women's pro-suffrage march and comical engarvings of the dirty water of the Thames contribute to an artwork that reflects the area's complex history, geology and devleopment.
Simon Roberts' commission draws on exciting research with the Museum of London, British Museum, Houses of Parliament, Parliamentary Archives, Parliamentary Art Collection, Wellcome Trust, and Thames 21; and Flowers Gallery London.
The event is free and can be booked here: TICKETS
This event is part of Totally Thames, which takes place over the month of September and brings the river to life via an exciting season of arts, cultural and river events throughout the 42-mile stretch of the Thames in London.
More information about Tideway's arts programme is available here: https://www.tideway.london/news/media-centre/tideway-launches-vision-for-public-art-to-celebrate-history-and-culture-of-the-river-thames/
I will be participating in this symposium hosted by the MA Documentary Photography and Photojournalism course at University of Westminster.
‪9th May, 11-1pm‬
Speakers include-
David Moore, Head of MA Documentary Photography, University of Westminster
Dr Massimiliano Fusari, Teacher and Photographer
Clare Grafik, Curator, The Photographers' Gallery
Anne Bourgeois, Global Digital Director Magnum Photos
Britain in Pictures: Landscape, History and Identity
with Simon Roberts and David Chandler
I will be involved in a Photography Research Dialogue event with Professor David Chandler at the Plymouth University as part of the MA Photography Programme. The event is open to visitors.
Wednesday 3 May
Scott 114, 2.00pm to 5.pm
Through highly regarded publications such as Motherland (2007), We English (2009) and Pierdom (2013), and for his incisive coverage of the General Election of 2010, photographer Simon Roberts has emerged over the last decade as one of our most interesting chroniclers of the British social landscape. In this timely research dialogue, Roberts will discuss his recent work and the preparations for his new book project with David Chandler, who will be contributing an essay to that publication. Linking a number of his different series over the last ten years, Roberts's new book continues his investigation into the relationship between landscape and national identity, while paying more specific attention to the texture of British life during the unfolding of recent historical events. The afternoon will be structured around two presentations: one by Roberts about the book and one by Chandler about the ideas and images informing the research for his essay. The presentations will be followed by an in-conversation between the two speakers and a general discussion.
Join us for a one-day symposium accompanying Museums Sheffield's new exhibition at the Graves Gallery, Street View: Photographs of Urban Life.
Featuring images primarily drawn from Sheffield's own photographs collection, the exhibition explores the diversity of the street; as a social space, as a battleground for protest and as a source of artistic inspiration. Visitors will discover a range of works which, in many cases, have not been exhibited for over 20 years.
This symposium will contextualise the exhibition within the broader theme of street photography and the long-term development of photography in Sheffield. It also aims to emphasise the importance of UK-wide photography networks to continued development and research in the field. The symposium will offer the first chance to find out about the Photographic Collections Network. This is a new organisation, supported by Arts Council England, for anyone involved with photography archives and collections. It launches in October 2016 and Paul Herrmann, one of the co-founders, will give more information about its aims and plans.
Speakers will include Susanna Brown (Curator, Photographs, Victoria and Albert Museum), Simon Roberts (UK-based contemporary photographer), Paul Herrmann (Director, RedEye: The Photography Network and Chairman of the Photographic Collections Network), Paul Hill (UK-based photographer and Professor of Photography) and Ken Phillip (Sheffield-based photographer and former Lecturer of Photography, Sheffield Hallam University).
The symposium will be followed by a special evening viewing of the Street View exhibition 5.45pm-7.45pm with curator Catherine Troiano. 
Tickets are priced 12 / £10 concessions and are available now – please book via Eventbrite
For further information please contact Catherine Troiano: c.troiano@vam.ac.uk 
I'm giving a talk on Tuesday 15th November at FOMU foto museum in Antwerp, Belgium.
Entry is free but you must register here: http://www.fotomuseum.be/workshops-en-events/lezingen/inschrijven-artist-talk.html
The talk has been organised by the photography department of Royal Academy of Fine Arts, Antwerp.
I will be taking part in the conference: Photography and Britishness on November 4–5, 2016, Yale Center for British Art, New Haven, CT.
This two-day international conference investigates the various ways in which ideas about Britain have been communicated, inflected, and contested through the photographic image. It questions how photographs are understood to mirror, reinforce, or interrupt what constitutes "Britishness" in national, local, imperial, colonial, and postcolonial contexts. Papers cover a wide range of international perspectives from the nineteenth century to today. The conference will incorporate a panel discussion with practitioners, and delegates will be able to sign up for break-out sessions in Yale's special collections.
I'll be involved in a panel discussion with Angela Kelly and Ego Ahaiwe Sowinski moderated by John Tagg, Professor of Art History at Binghamton University.
This conference is co-organized by the Yale Center for British Art; the Paul Mellon Centre for Studies in British Art, London; and the Huntington Library, Art Collections, and Botanical Gardens, San Marino, California.
Schedule- For more information about the conference and for a full listing of events, please download the following schedule:
Photography and Britishness (pdf; 1.30 mb)
I will be giving an artist lecture about my practice at Fotomuseum Antwerpen on Tuesday, November 15. See here for more details: https://www.facebook.com/events/1730436877218775/
Northern Light: Landscape Photography and Evocations of the North is a conference hosted by the Photography group in the Department of Media Arts and Communication, Sheffield Hallam University.
I will be giving a keynote talk about my work in Russia, notably from Motherland and Polyarnye Nochi.
The conference runs from 4-5 July, 2016 and explores the ways that photographic images address notions of a Northern landscape – whether drawing on established traditions of art and photography or whether concerned with contemporary photographic and lens based practice.  The conference will bring together scholars and practitioners to discuss a wide range of practices and critical approaches, from both contemporary and historical perspectives.
Themes addressed will include:
• The diversity of regional representations of the Northern Landscape – North Britain, Canada, the Arctic regions, Northern Europe, the Nordic countries, Siberia
• A range of critical themes – the peopled, vernacular, landscape;  the Anthropocene; wilderness landscapes; landscape photography as a record of actuality or as conceived and imagined
• Contemporary practice as well as the historical development of landscape photography
• The relationship to painting, to the Northern Renaissance, and to the Sublime
The exhibition – to be held in the SIA Gallery, Sheffield Hallam University – will open with a private view on July 4th and will then be open to the public until July 31st.
You can view the full conference programme here-
https://northernlight2016.files.wordpress.com/2016/02/northern-light-conference-programme.pdf
Within the framework of PHotoEspaña 2016, which in its nineteenth edition explores the photographic medium in Europe, the Community of Madrid and PHotoEspaña have created a space in which authors, photography schools and the public will establish a direct link, through exhibitions, meetings, training sessions or communication in social networks.
FORUM-Madrid PHotoEspaña is a heterogeneous and open space meeting of 'Talking, Listening and Being with photography'.
As part of this I have been invited along with colleagues from the POC Project collective, to run a participatory event on Thursday 9th June. Together we will raise different issues surrounding photographic creation and attendees will have the opportunity to interact and learn firsthand about the creative processes, building projects, editing series and general concerns of the practitioners. We also hope to questions about what it means to be working artists in Europe today.
Taking part will be:
Simon Roberts (UK): https://www.simoncroberts.com
Charles Freger (France): http://www.charlesfreger.com/
Sjoerd Knibbeler (Netherlands): http://www.sjoerdknibbeler.com/
Cara Phillips (USA): http://www.cara-phillips.com/
Bert Danckaert (Belgium):  http://www.bert-danckaert.be
Götz Diergarten (Germany): http://www.diergarten.com
Birgitta Lund (Denmark): http://www.birgittalund.com
Leo Favier (France): http://www.leofavier.fr/
Matthias Koch (Germany): http://www.matthias-koch-fotografie.de/
Sonja Thomsen (USA): www.sonjathomsen.com
Charlott Markus (Denmark/ Holland): http://charlottmarkus.com/
Yann Gross (Switzerland): http://yanngross.com/
Lorenzo Vitturi (Italy): http://www.lorenzovitturi.com
The event will take place in the gardens of the Canal Isabel II Room, an arts centre in a former water reservoir. More information here: http://phe.es/en/phe/actividades
9th June, 18.30 – 20.00pm
Canal Isabel II Room
C/ Santa Engracia, 125
Madrid 28003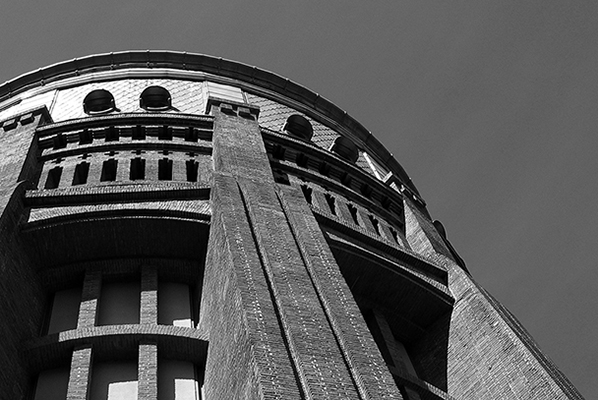 During the PHotoEspaña festival I will also be undertaking portfolio reviews as part of the Descubrimientos PHE Week, a new professional meeting for photographers that will take place from May 30 to June 3, 2016. I will also be doing an artist talk on Friday 3rd June. More information here: http://phe.es/en/phe/descubrimientos/24/experts_session_2
My presence at PHotoEspaña has been made possible with the help of the Artists' International Development Fund.

I will be giving an artist talk in Birmingham organised by GRAIN Photography Hub.
Lecture Theatre, Birmingham City University, Parkside Campus
5 Cardigan Street, Birmingham B4 7BD
12th April 2016 from 6pm – 7.30pm
Tickets £4 full price or £3 student/concession, booking for this event is essential.
For more information contact hello@grainphotographyhub.co.uk or to book your ticket now through Eventbrite click here.