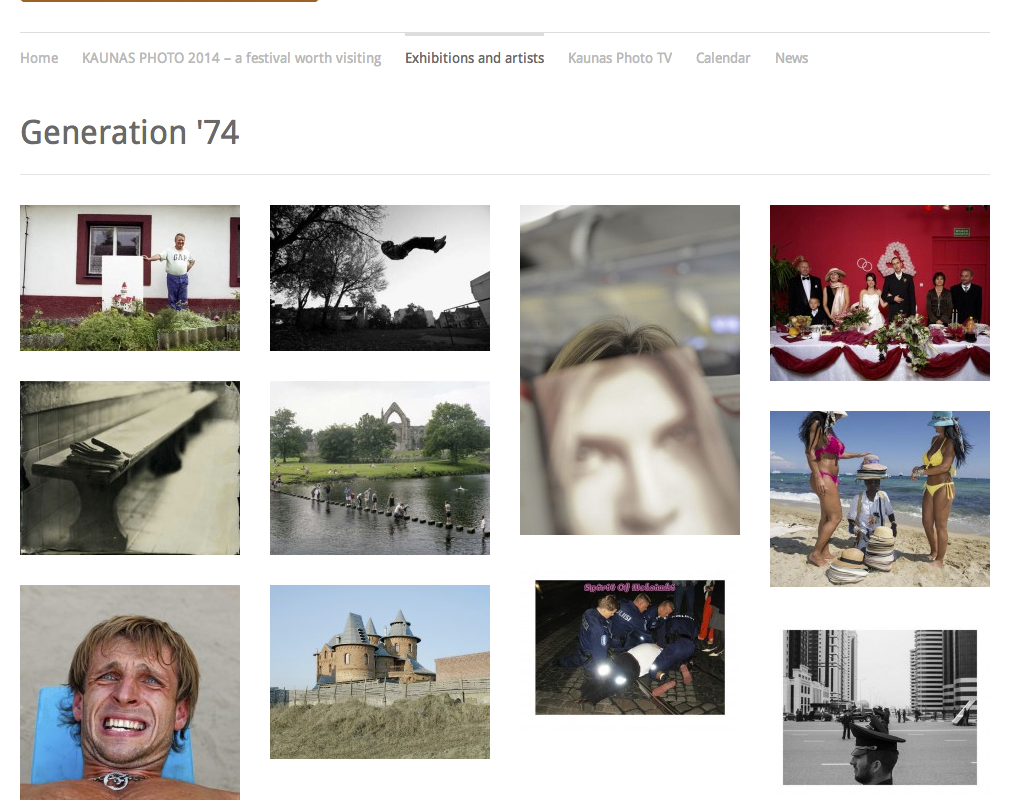 We English, Kaunas Photo Festival
We English will be on show at Kaunas Photo Festival as part of the Generation '74 exhibition series.

11th KAUNAS PHOTO edition pleased release of prominent European photographers, who celebrate  the 40 year achievements and presents the exhibition series "Generation 1974" and a photo book of the same name, which both photographers and compilers are from the same generation. In the exhibition participating 11 authors: Borut Peterlin (Slovenia), Nick Hannes (Belgium), Simon Roberts (UK), Gintaras Česonis (Lithuania), Mindaugas Kavaliauskas (Lithuania), Kirill Golovchenko (Ukraine/Germany), Vitus Saloshanka (Belarus-Germany), Tomas Pospech (Czech Republic), Przemyslaw Pokrycki (Poland), Pekka Niittyvirta (Finland), Davide Monteleone (Italy/France)
KAUNAS PHOTO is the longest-running annual photo art festival in the Baltic States.