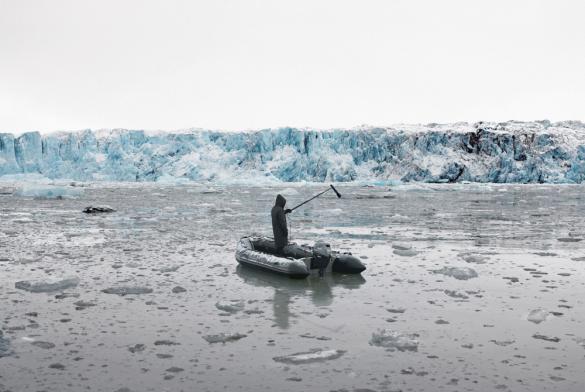 Uncommon Ground, Flowers Gallery
Uncommon Ground is the title of Flowers Gallery's summer show, curated by Chris Littlewood, and is an exploration of environmental interventions in contemporary photography.
"Inspired by the work of Keith Arnatt and Gabriel Orozco, this exhibition aims to obscure the intersection between photographs of observed reality and artistically altered reality. Here, environment is taken in its broadest sense: natural ecosystems, urban and suburban space, domestic interiors, industrial landscapes and even political arenas.
Work by the following artists will be on show- PETER AINSWORTH, EDWARD BURTYNSKY, CHRIS ENGMAN, ANDREA GALVANI, ANDY GOLDSWORTHY, SCARLETT HOOFT GRAAFLAND, NADAV KANDER, JASON LARKIN, ALASTAIR LEVY, JAEHYO LEE, TOM LOVELACE, JOHN MACLEAN, ROBERT POLIDORI, SIMON ROBERTS, AARON SCHUMAN and DAVID SPERO.
More information available to download here.
Image above Higgs Ocean #12, 2010 © Andrea Galvani