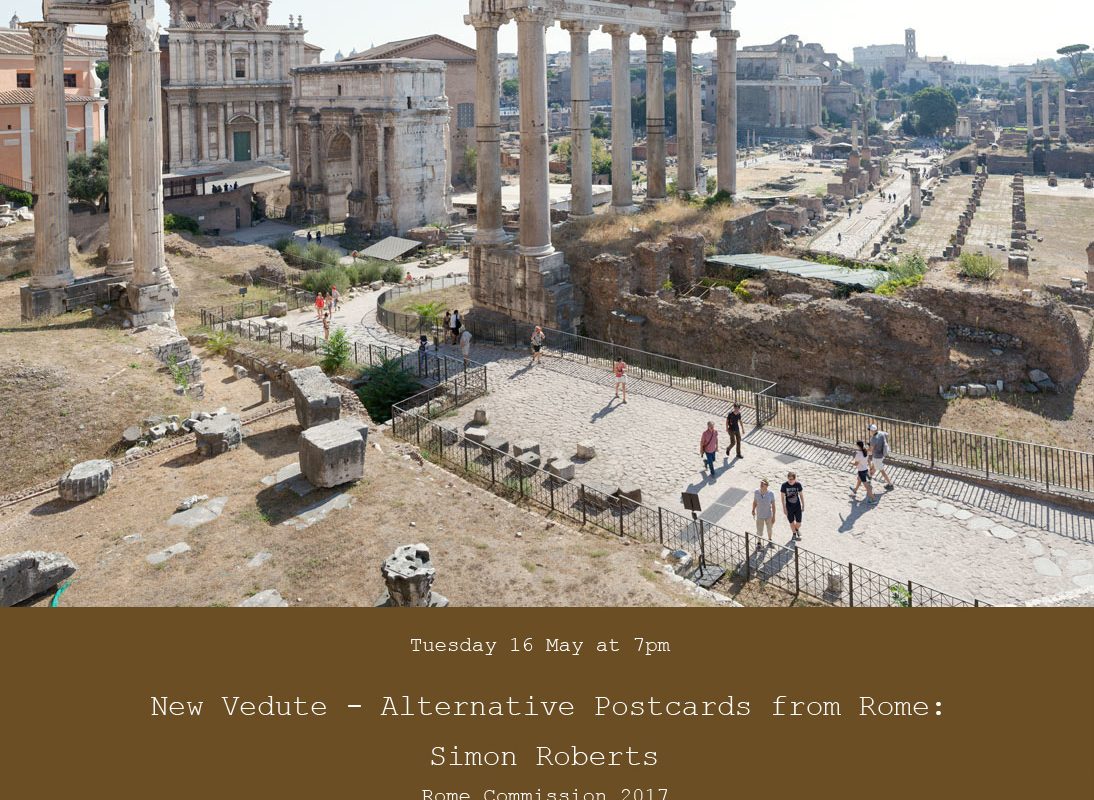 The Italian Cultural Institute, New Vedute
My work New Vedute – Alternative Postcards, Rome Commission 2016, will be on display at the Italian Cultural Institute from 16 May to 18 June 2017, on the occasion of Photo London.
Last year we showed a group exhibition based on several Rome Commission – from Martin Parr to Paolo Ventura, Guy Tillim, Alec Soth, Anders Petersen and much more. This year we will show the 2016 Rome Commission by Simon Roberts.
Admission free, booking online: http://bit.ly/2pc6kty
Curated by Marco Delogu and Flavio Scollo.