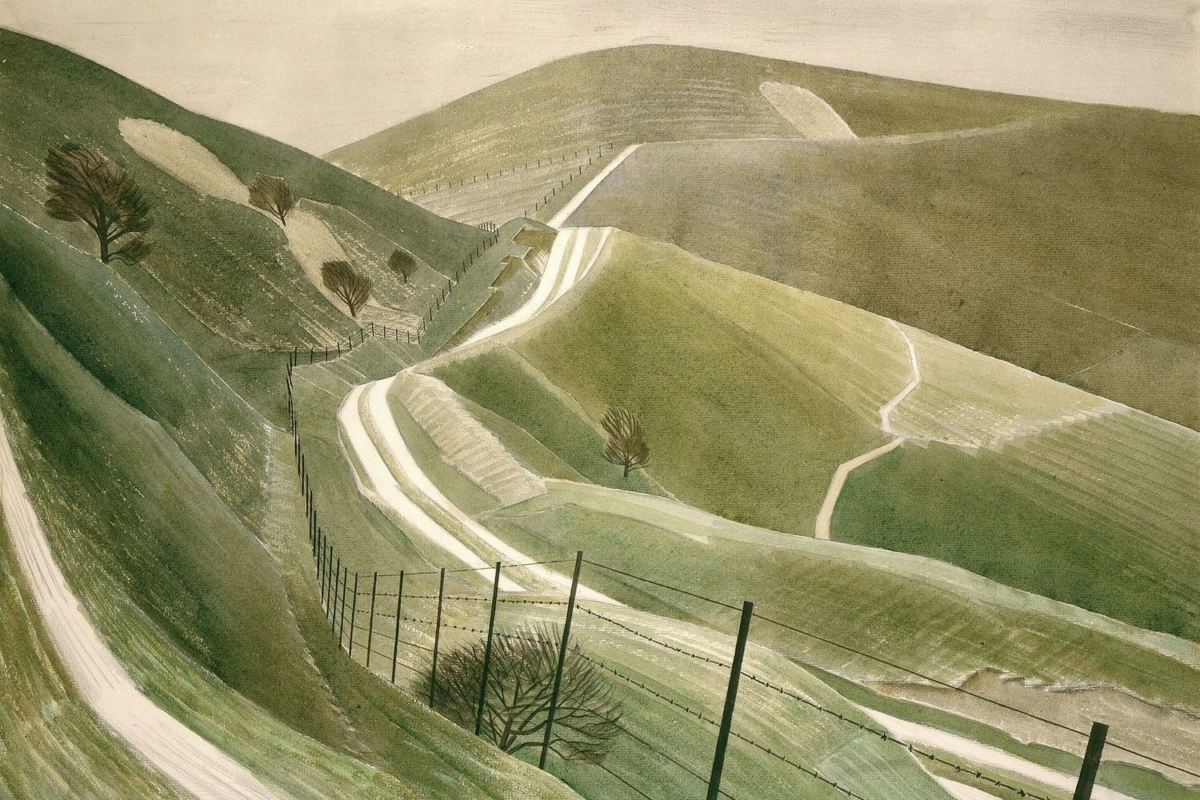 Sussex Landscape: Chalk, Wood and Water, Pallant House Gallery
Image: Eric Ravilious, Chalk Paths (1935)
I have three photographic works included in this group exhibition at Pallant House Gallery. Sussex Landscape: Chalk, Wood and Water (12 November 2022 – 23 April 2023) is the first major exhibition to celebrate Sussex as a place of inspiration for artists.
Sussex has a unique sense of place. Its distinctive chalk-cliff coastline and the rolling hills of the South Downs have inspired artists for centuries. While some found solace and reflection in the landscape, for others, it provided the vital space to explore different ways of living and artistic innovation.
The exhibition includes works by J.M.W Turner, William Nicholson, Vanessa Bell, Duncan Grant, Ivon Hitchens, Eric Ravilious and Edward Burra. It also features work by contemporary artists to extend the dialogue between artistic expression and the landscape. As a connection between creative expression, personal freedom and commitment to understanding the landscape is being discussed with increasing urgency, this exhibition offers a moment to consider the work of those who have gone before and have captured a changing world.
A catalogue for the exhibition is available here.