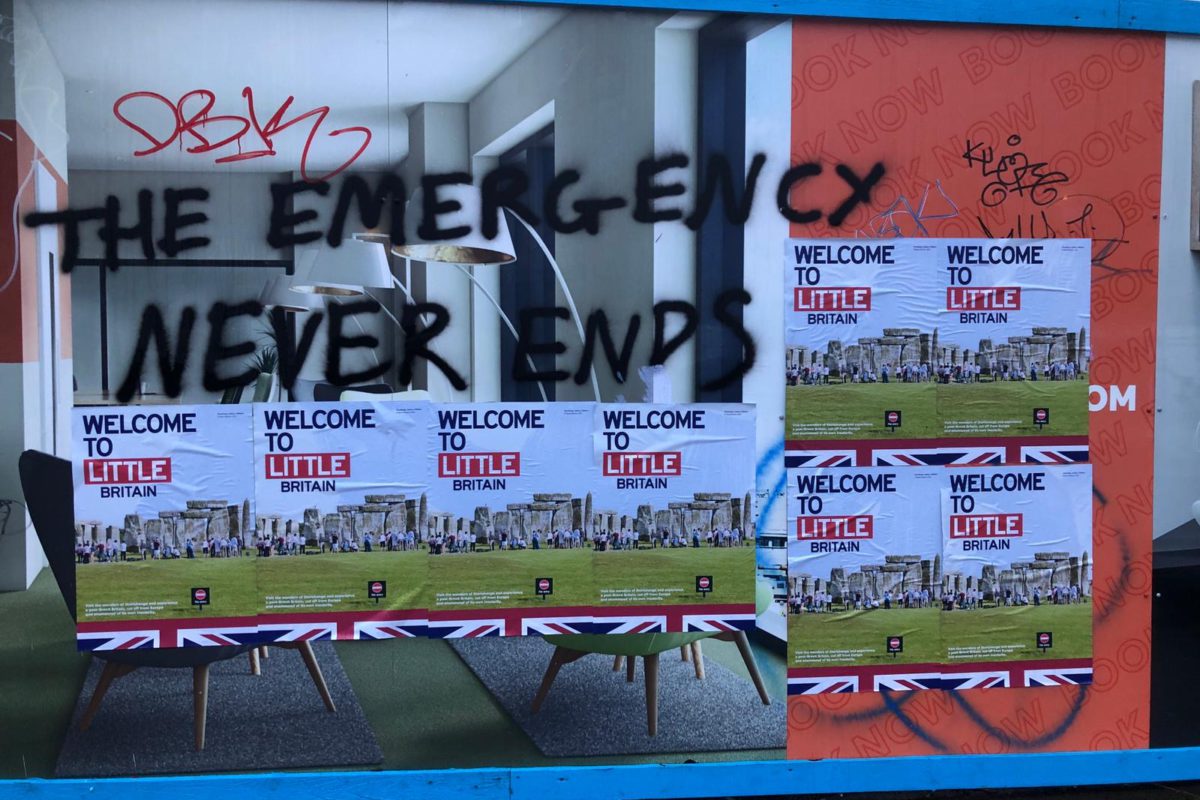 Stonehenge (2020), Flying Leaps
'Stonehenge' (2020) is the 51st flyingleaps poster since the day of the UK/EU ref. back in 2016. The 'Welcome to Little Britain' photograph mimicking official Visit Britain government tourist posters chimes with the end of a chapter in our recent political history: 'Visit the wonders of Stonehenge and experience a post-Brexit Britain, cut off from Europe and enamoured of its own insularity.' So, what's to be done? What's the way forward?
The posters will be visible on the streets of London, Glasgow, Bristol, Manchester and Brighton between now and the end of January 2021.
Limited edition blue backed version of this street poster (numbered and signed on the reverse) is available to purchase via Flyingleaps here: https://www.flyingleaps.co.uk/product/stonehenge-2020/