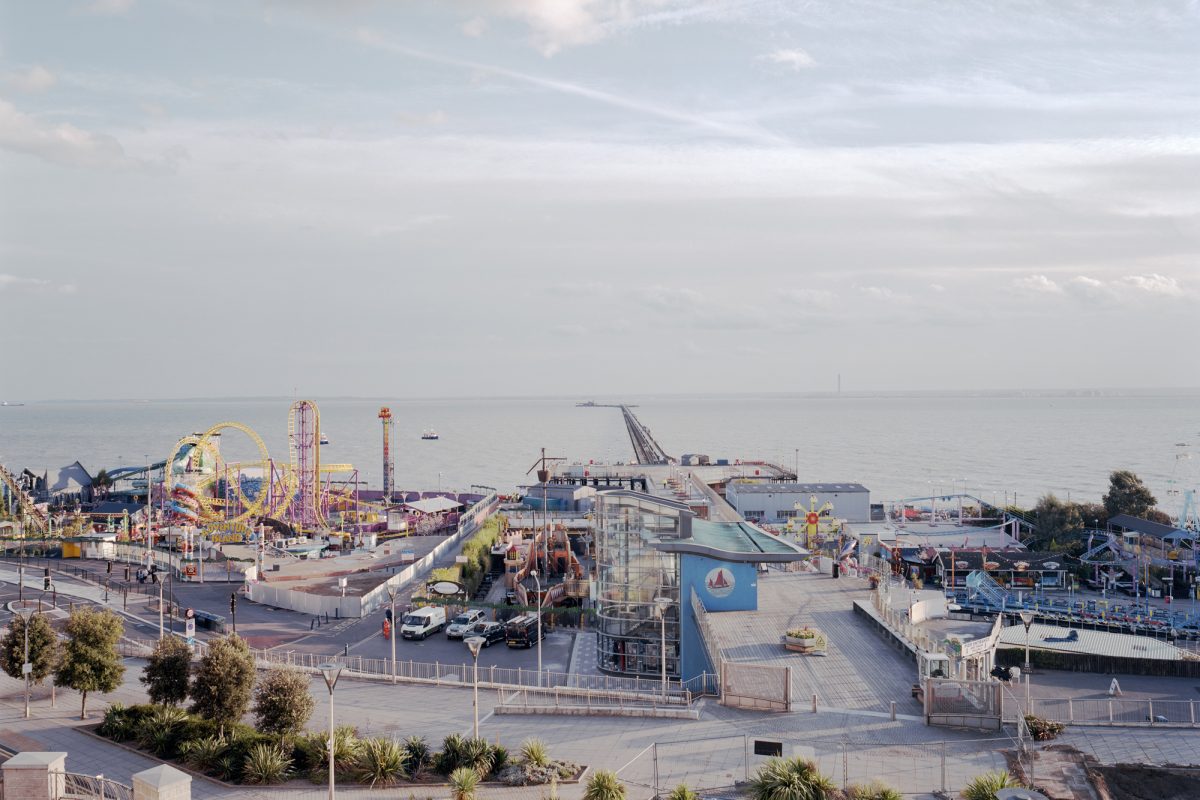 Estuary, The Museum of London Docklands
Photograph: Southend Pier, 2011 © Simon Roberts
Work from Pierdom is included in an upcoming group show at The Museum of London Docklands called . The exhibition brings together the work of 14 renowned and up-and-coming contemporary artists who have been inspired by the outer limits of the Thames where the river becomes the sea. The exhibition marks the 10th anniversary of the Museum of London Docklands, which is housed in a quayside Georgian warehouse built upon London's connection to the sea.
With its dramatic landscape – desolate mudflats and saltmarshes, vast open skies, container ports, power stations and seaside resorts – the Estuary has long been a rich source of inspiration for artists and writers. Through film, photography, painting and printmaking, the contemporary artists featured in this exhibition offer new insight into this often overlooked, yet utterly compelling, environment and the people that live and work there.
Featured artworks:
• Thames Film, William Raban
• Seafort Project, Stephen Turner
• Thames Painting: The Estuary and Study for The Estuary, Michael Andrews
• Purfleet from Dracula's Garden and Dagenham, Jock McFadyen
• Horizon (Five Pounds a Belgian), John Smith
• Southend, from the Pierdom Series, Simon Roberts
• Gravesend, Christiane Baumgartner
• 51º 29″.9″ North – 0º11″ East, Rainham Barges, Bow Gamelan Ensemble
• Golden Tide, Gayle Chong Kwan
• Jaunt, Andrew Kötting
• Thames Gateway, Peter Marshall
• A new film commission by Nikolaj Larsen
Estuary runs from 17 May – 27 Oct 2013 and you can read more about the exhibition in article written by David Spence, Director of Programmes, here-
http://www.mymuseumoflondon.org.uk/blogs/blog/a-tour-in-circuits-through-london-part-one-a-trip-to-experience-the-estuary-with-david-spence-director-of-programmes/
Exhibition organiser Elpie Psalti takes you on a tour of the Estuary exhibition picking out personal highlights to tell the story of the Thames through the frame of contemporary art on Wednesday , June  26, 2013, 13 :00 -14 :00. The event is free and you can book here.