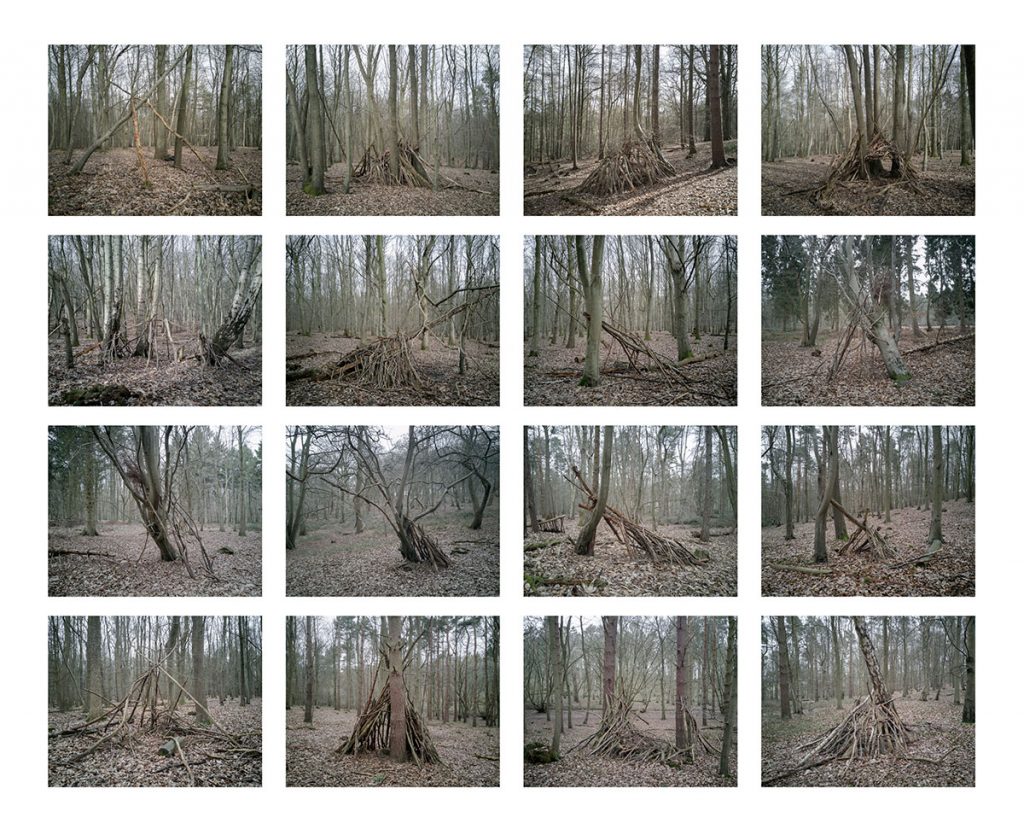 Dwelling, Saatchi Gallery
I have some newly commissioned work on show at the Saatchi Gallery as part of their group exhibition FROM SELFIE TO SELF-EXPRESSION.
Dwellings
2017
C-type lambda prints
Each 76.2 x 60.1 cm
Photographing both found and artist-made structures, Dwelling explores the basic human desire for shelter. They link us with something much older and bigger than us; part of our collective imagination.
This series is a typology of dens in Hitch Wood, Hitchin. Most of the dens were already in existence, some I created. On one level they are one of the most basic forms of architecture and sign of human survival, on the other they are beautiful sculptural forms of self-expression.
The other artists in the exhibition are: Hannah Starkey / Jonny Briggs / Emma Critchley / Laura Pannack / Matt Stuart / Chris Nunn / Chris Levine / Tom Hunter / Alma Haser
From Selfie to Self-Expression, Saatchi Gallery, London SW3, from 31 March-30 May, free.