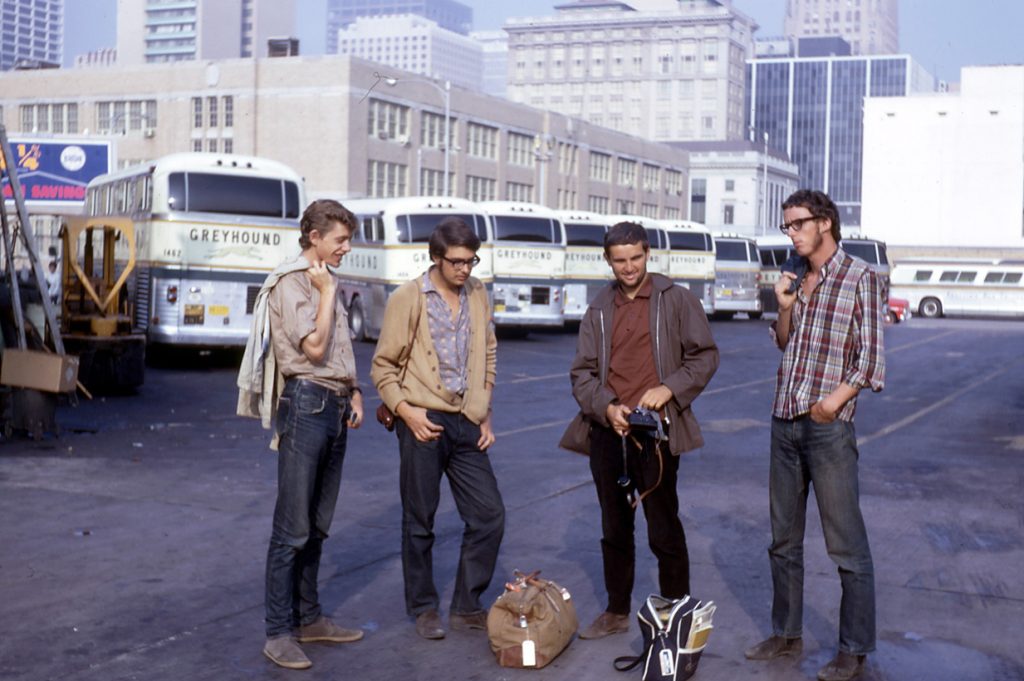 Desert Island Pics Interview
My Desert Island Pics interview with Stephen Bull is now available to listen to on the Photoworks website. In this talk for London Art Fair 2015, I reveal the eight photographs I'd like to have with me if castaway on a desert island. I discuss my choices and how they reflect on my life and career.
As a teaser, here's my first selected image taken by an unknown photographer with my Dad's camera. My Dad appears on the far left of the photograph with three university friends at the Houston Greyhound station during a three-month road trip across American in 1967.
See the rest of the photographs and listen to the interview here: http://photoworks.org.uk/projects/listen-simon-roberts-desert-island-pics/