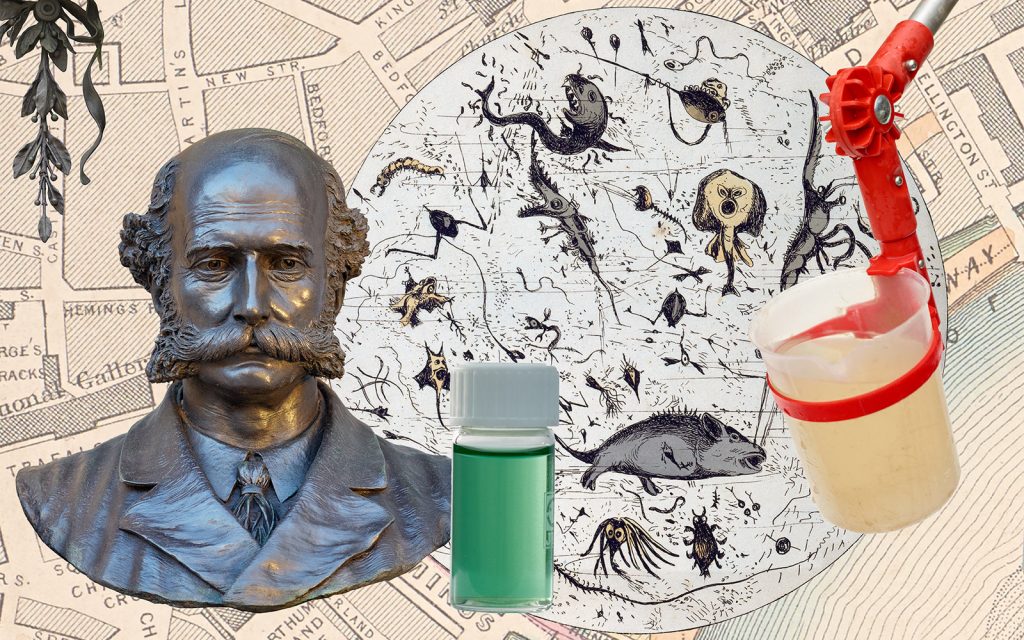 The Thames Wunderkammer
Image: Detail from Part One of the The Thames Wunderkammer
'The Thames Wunderkammer: Tales from Victoria Embankment in Two Parts' is a new body of work produced as part of a public art commission on behalf of Tideway.
London has outgrown its sewerage system. The capacities originally allowed for in the sewer network designed by Sir Joseph Bazalgette in the 1850s have been extended and now exceeded. The Thames Tideway Tunnel (scheduled for completion in 2022) will upgrade London's sewerage system to cope with the demands of the city well into the 22nd century.
Tideway launched a new temporary art commission, to be located on the hoarding surrounding the Victoria Embankment Foreshore construction site, in central London; it is close to key central London landmarks, including the Houses of Parliament and Portcullis House, Hungerford Bridge and Whitehall Gardens.
Responding to the rich heritage of the site, I've created a metaphorical 'cabinet of curiosities' along the two 25-metre foreshore hoardings. Modern terminology would categorize the objects included as belonging to natural history, geology, ethnography, archaeology, religious or historical relics, works of art and antiquities.
The work is an aesthetic excavation of the area, creating an artwork that reflects the literal and metaphorical layering of the landscape, in which objects from the past and present are juxtaposed to evoke new meanings. Monumental statues are placed alongside items that are more ordinary; diverse elements, both man-made and natural, co-exist in new ways. All these components symbolise the landscape's complex history, culture, geology, and development.
Part One:

Part Two:

Installation shots of the work: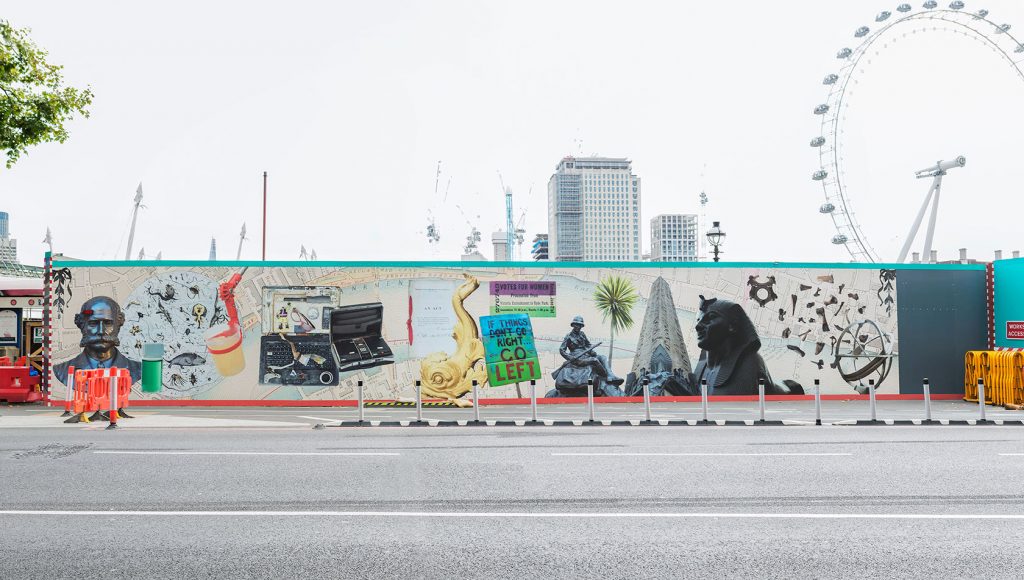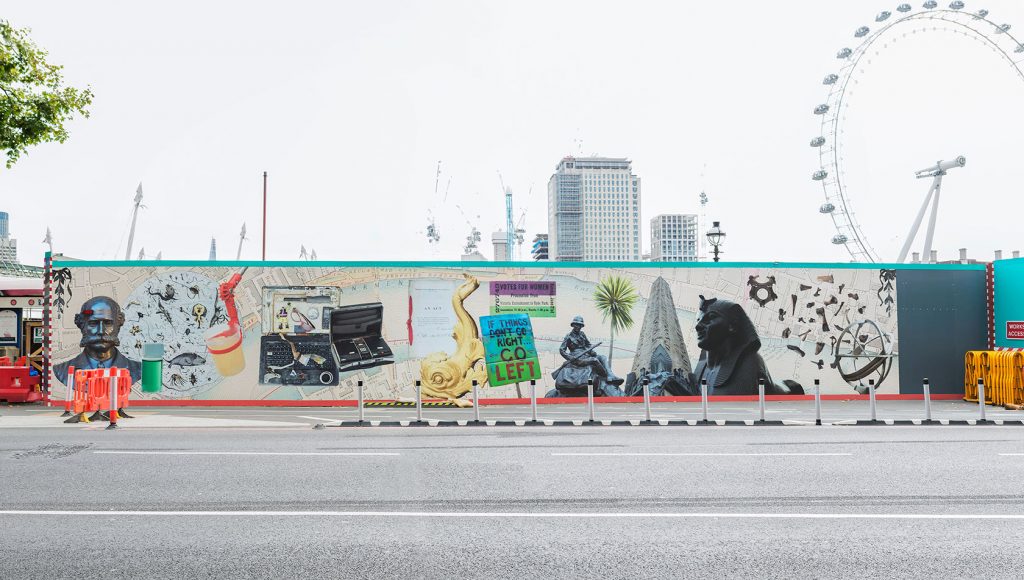 About the Thames foreshore:
The Thames foreshore is the longest archaeological site in London. Discoveries include: prehistoric archaeological remains at sites from Greenwich to Putney; Anglo-Saxon fish traps, the remains of Medieval, Tudor and Stuart jetties, re-used warship timbers, river defences, stairs, causeways, slipways, wharves, crane bases, bargebeds, drains and vessels, from throughout Greater London. The foreshore is also full of interesting artefacts, ranging from clay pipes and pottery fragments dating as far back as the Roman and prehistoric periods to flint tools, animal (and occasionally human!) bone, trading tokens and coins.
You can download a pdf with more details of the project here.
And visit the Tideway website with information about their art commissions here.