In 2012 I was commissioned to make a series of photographs that would help bring a sense of identity to acute inpatient departments within a major new hospital building in Bristol, UK. In response to this commission, I've created a new body of work reflecting the city's culture, landscape and history. My final set of photographs have now been installed across seven floors within the new adult ward block and emergency department of the Bristol Royal Infirmary (BRI) hospital and are intended to enrich the hospital environment for patients and staff.
The works follow the pattern of much of my previous studies, that is, photographs that deal with the relationship between landscape and people, and notions of identity and belonging. The final installed artworks explore the relationship that people living in the Bristol and South West have with their landscape, landmarks and pastimes, whilst depicting the multi-cultural and social diversity of the region.
As is common with my practice I also added a collaborative element to the commission, offering the public an opportunity to participate directly with the project. I felt it was important to give the public an opportunity to help steer the project, given that the BRI is at the heart of Bristol's community and that many people have an invested interest in the future of the hospital; be they former patients, current employees or visiting relatives.
Throughout the commission I worked with hospital staff and the local community, whilst also collaborating with cultural partners including M Shed, the Bristol Records Office and Artshine.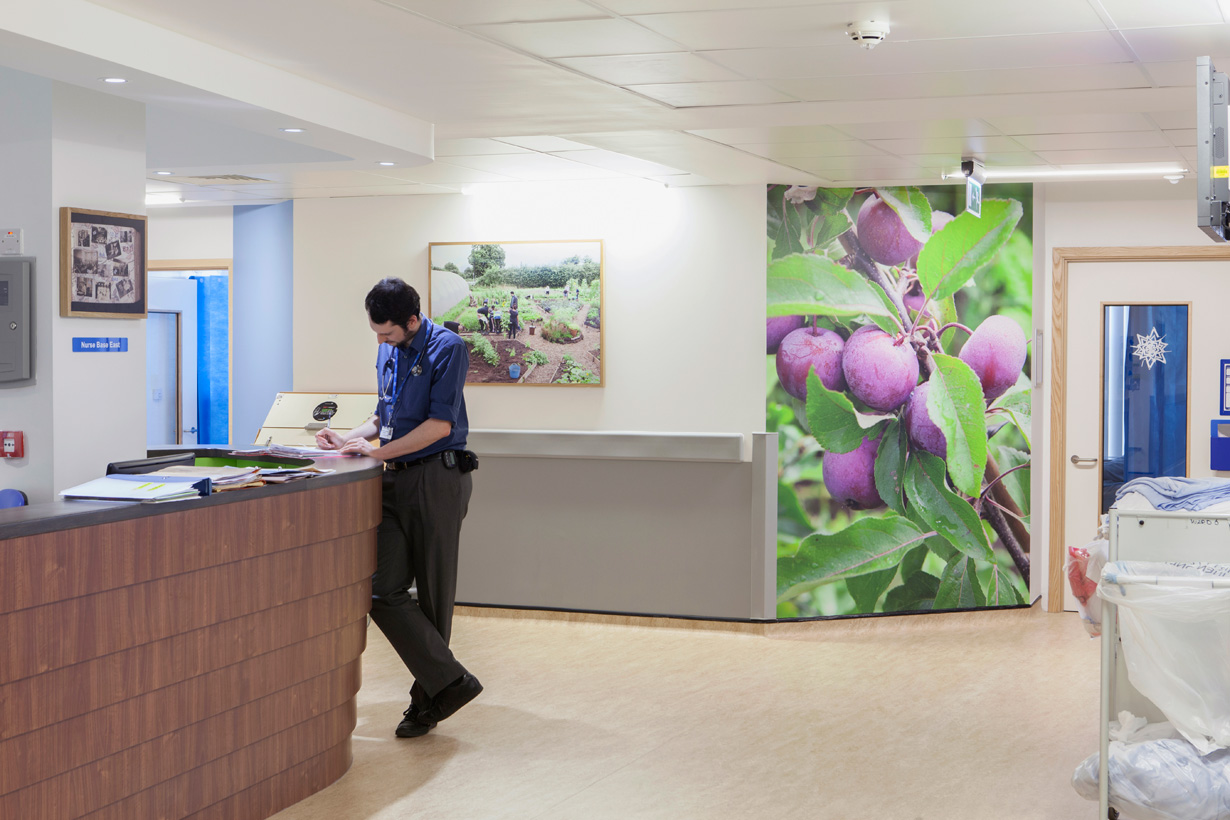 The final installed works include:
– Large-format framed landscape prints that reflect the unique culture, identity and interests of Bristol's community that the hospital serves.
– Alongside my own contemporary landscape scenes, I sourced historic photographs from the same locations to prompt memory for patients suffering with dementia.
– 'The Public Gallery', a large five-metre collage based on a photograph I took of the Clifton Suspension Bridge, made up from over 2000 photographs submitted by the public.
– A series of themed collage pieces made up of images submitted by the public.
– Floor-to-ceiling 'fauna portraits' photographed in allotments and communal gardens sited within the vicinity of the hospital, along with images from Westonbirt National Arboretum.
– Images printed directly on to ceiling tiles installed above ward beds featuring canopies of trees and hot air balloons photographed from the perspective of someone looking up.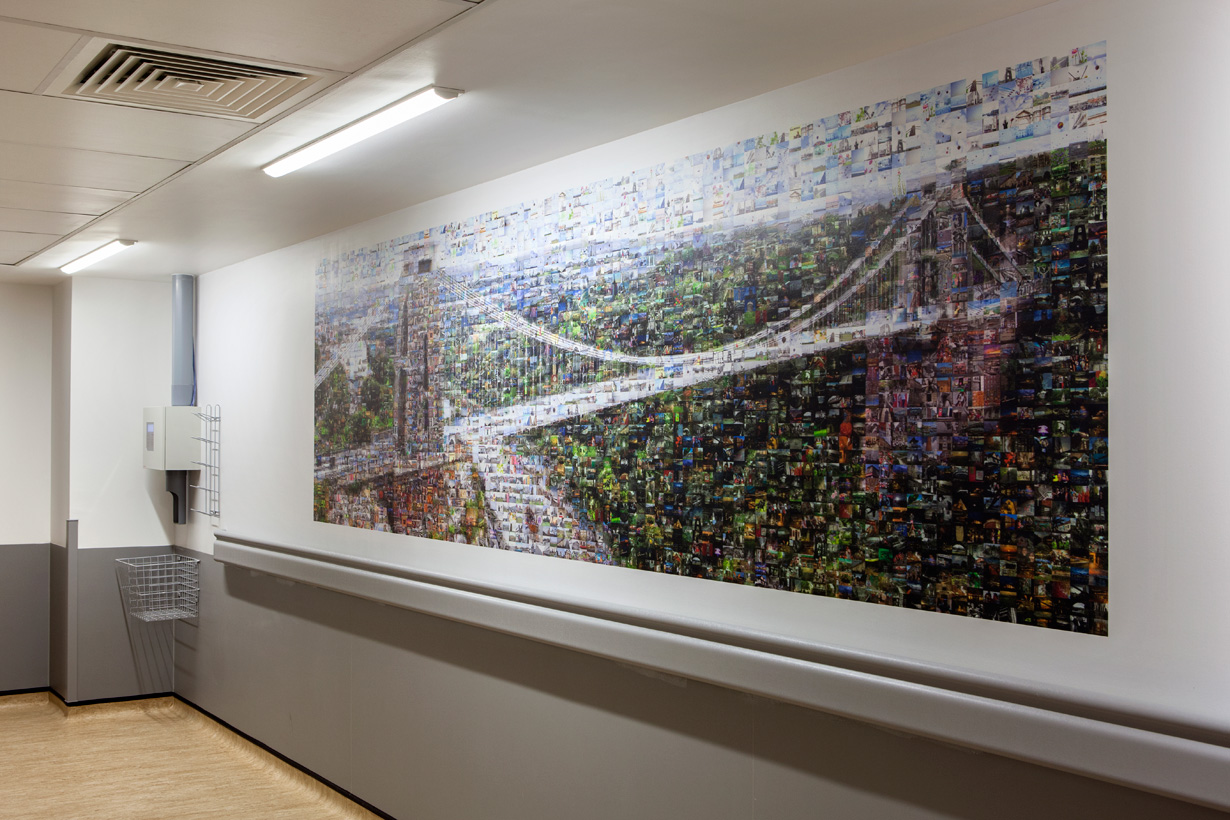 The project, commissioned by local hospitals' charity Above & Beyond, was part of an arts programme for the BRI redevelopment, which consisted of a number of refurbishments and new builds for University Hospitals Bristol NHS Foundation Trust.
Commissioner: University Hospitals Bristol NHS Foundation Trust
Partners: Laing O'Rourke, Coda, M-Shed, Artshine, Bristol Records Office
Supported by: Above & Beyond Golden Gift Appeal
Produced by: Willis Newson