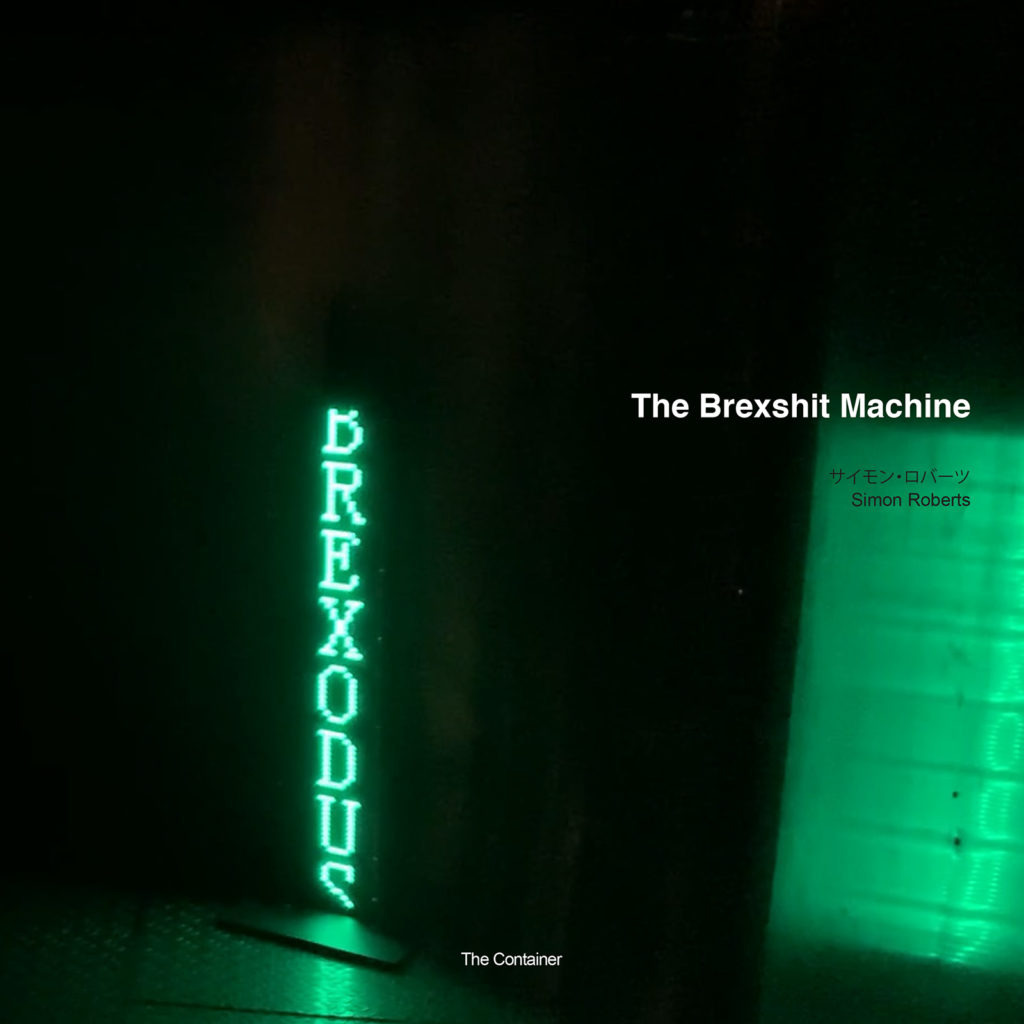 Brexshit Machine Exhibition Catalogue
"The Brexshit Machine" is a catalogue for an exhibition by the British artist Simon Roberts at The Container, Tokyo. The catalogue includes an introduction by the gallery director, Shai Ohayon, along with a conversation between Simon Roberts and curators Catherine Harrington and Vassiliki Tzanakou.The exhibition at The Container in Tokyo, took place 23 December 2020—7 March, 2021.
The Container is a contemporary exhibition space in Nakameguro, Tokyo. The space opened in March 2011 to create a site that encourages people to engage with art installations and works, where the emphasis is on curation and the accessibility of contemporary art and ideas to the general public. As the name suggests, the physical space is no more than a constructed shipping container (485x180x177cm), made to measurements of old Japanese shipping containers, in one of Tokyo's most beloved and trendy neighbourhoods, Nakameguro. The Container invites Japanese and international artists to make site-specific installations four times a year.
It's available to order online here: