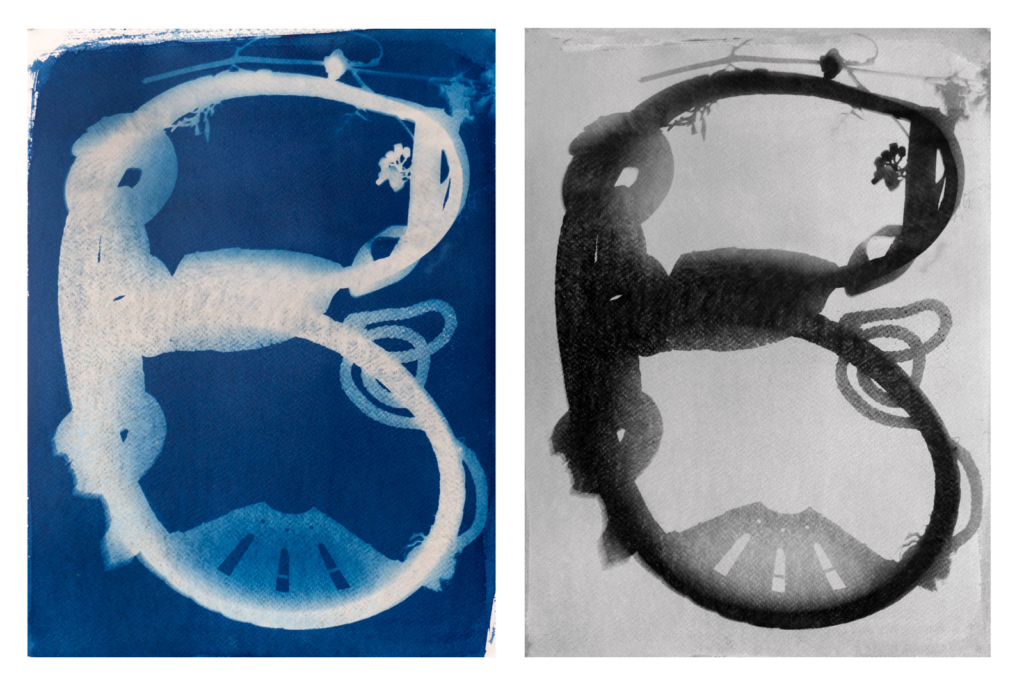 An Alphabet for Black Rock
Earlier this year, Brighton & Hove City Council commissioned thirteen artists to create a unique alphabet of posters to reflect the nature of the Eastern seafront of Brighton and draw attention to the project.
The participating artists, who include illustrators, photographers, a traditional sign writer, graphic novelists, comic artists, a typographer and muralists, were nominated by local artists and arts organisations. Each artist was allocated two letters from the alphabet, including two BSL (British Sign Language) letters, and tasked with creating designs that reflect the nature of the site, its unique geology, and ecology.
Collecting objects, plants and detritus from the site, I created two unique cyanotype prints on location, processing the paper using seawater at Brighton beach, near the site. My nominated letters were B and V.
Using this new visual alphabet, the names of locally native plant species being retained and re-introduced to Black Rock as part of the rejuvenation project, are now spelled out across the hoardings.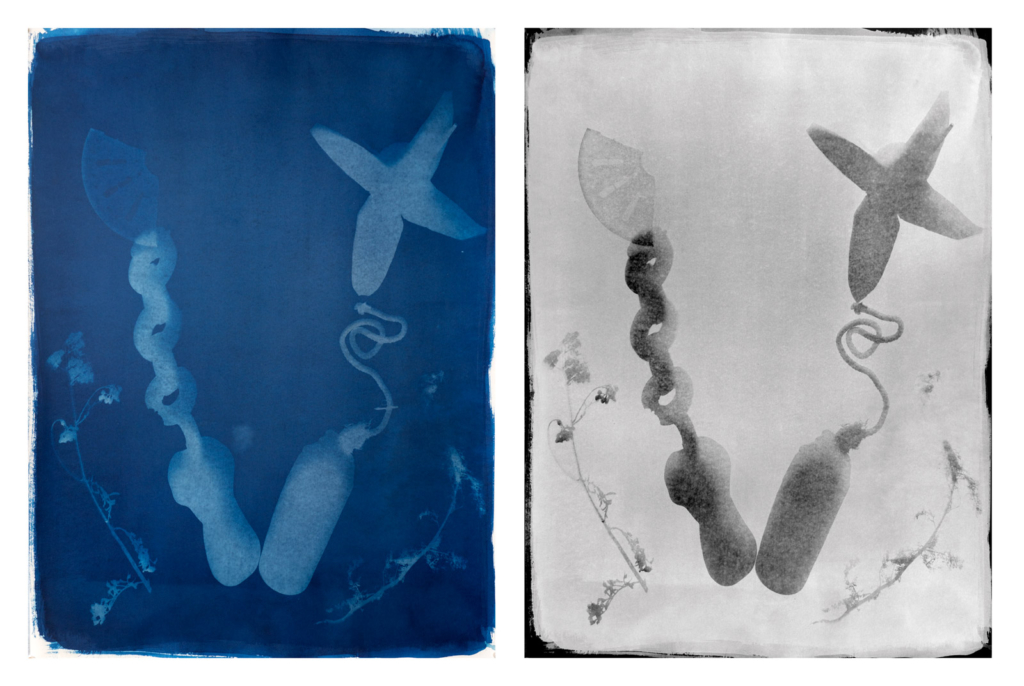 The additional artists selected were: Maria Amidu, Hannah Berry, David Blandy, Nik the Brush, Atlas Easton, Hannah Eaton, Martin Glover, Daniel Locke, Fraser Muggeridge, Danny Noble, Wumi Olaosebikan and Martin Seeds .
Find out more about the commission and Black Rock site here and download a pdf of the full alphabet here.
You can watch a video of my process making the cyanotypes here.