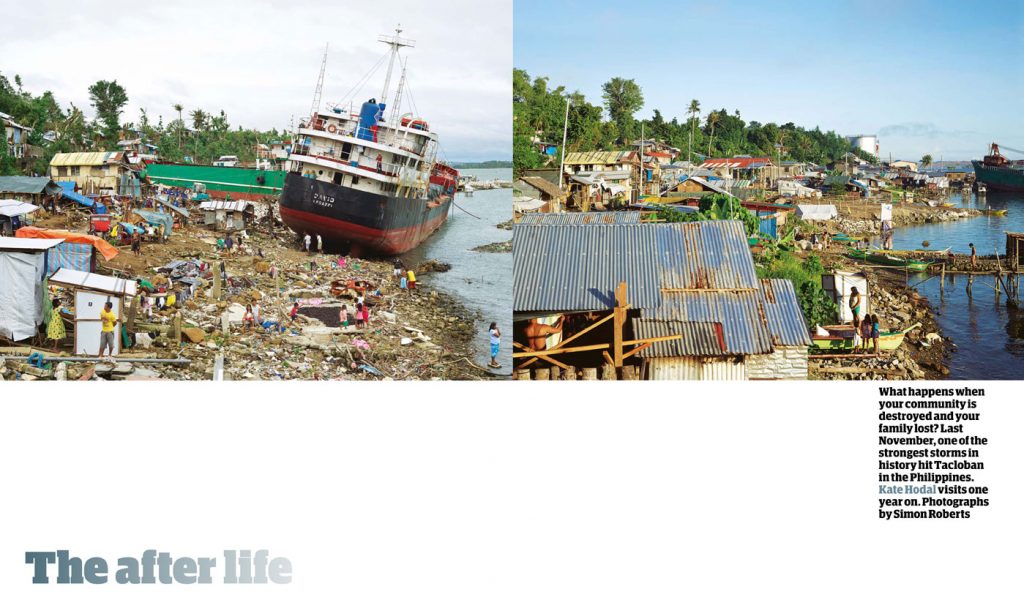 After the Typhoon, Guardian Weekend Magazine
Typhoon Haiyan (or Yolanda as it's known locally) wreaked havoc across much of the central Philippines. In total, more than 8,000 people were killed, and more than four million people were forced from their homes.
In the short term, the typhoon left more than 14.1 million people in need of immediate, life-saving assistance. But it also pushed millions of poor people further into poverty and debt. Rice crops, coconut trees and fishing boats were wiped out, leaving people struggling to grow food and earn an income.
Over the past year I've been collaborating with Oxfam and The Guardian to create a series of landscape photographs which show the changes taking place on the ground after such a devastating natural disaster.
The results were published in the Guardian Weekend Magazine on 1st November 2014 (below) along with an article by Kate Hodal. You can view the feature online here as well as see the landscape photograph transitions.
You can also download a pdf of the spread here.