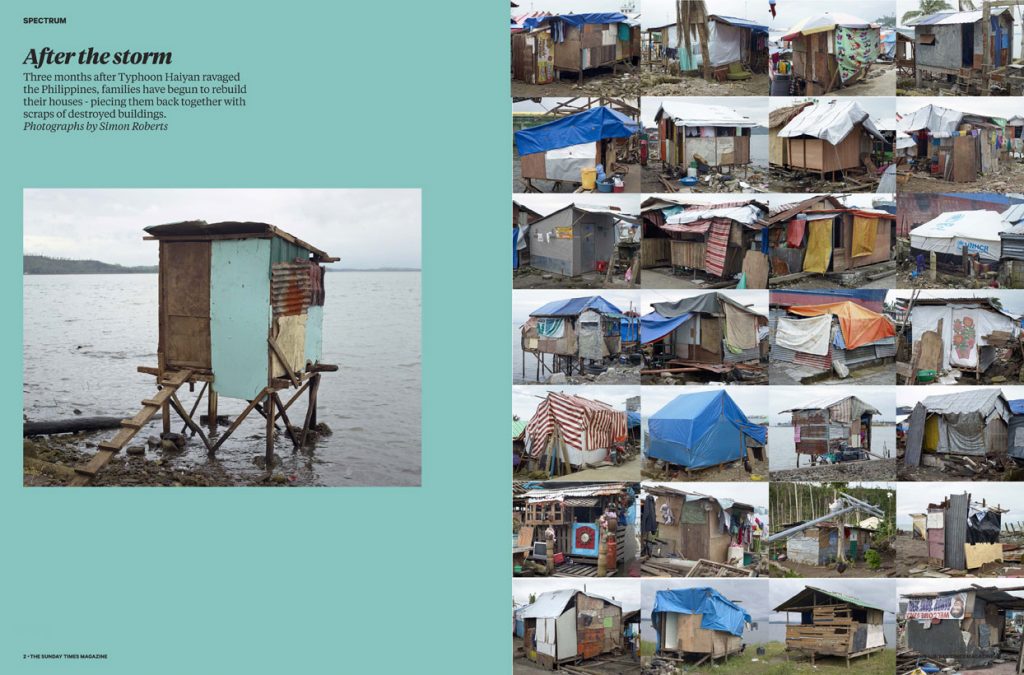 After the storm, Sunday Times Magazine
I'm currently working on a long-term project with Oxfam looking at the post-Typhoon Haiyan relief effort. The first part of the series was published in the Sunday Times Magazine today; a study of the temporary shelters that have been built since the typhoon struck on 8 November 2013.
November's Typhoon Haiyan left more than 4 million people homeless and in need of shelter. Families have tried to repair their homes with scraps of destroyed buildings and emergency plastic sheets and now live in flimsy structures extremely vulnerable to the elements and future disasters.
"People are struggling to find places that are warm and out of harm's way," said Oxfam's Country Director in the Philippines Justin Morgan. "In one of the most disaster prone countries in the world, it's critical we quickly provide safe homes and build quality evacuation centres for those continuing to live in dangerous and difficult locations. "
More were made homeless in the Philippines by Typhoon Haiyan than by the 2004 Asian Tsunami and now millions are living in dire conditions due to the lack of adequate temporary shelter.
Donors have generously committed $331 million to the response but the UN's shelter budget is severely under-funded at 24%
and concrete foundation slabs.
At the same time the government, the United Nations and humanitarian agencies must work with people affected to quickly find and clear safe land for temporary and permanent housing.