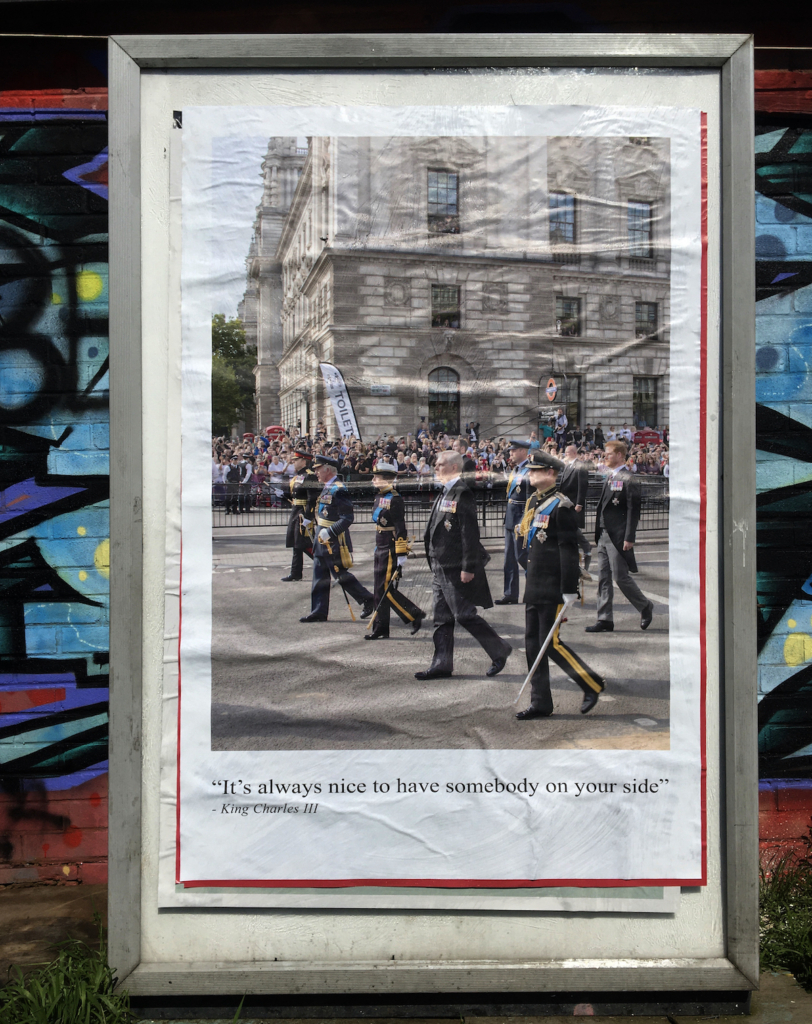 A Right Royal Show!
The urban artist project, Flyingleaps, commissioned myself and five fellow artists to create a new set of posters to mark the impending coronation of King Charles. A Right Royal Show! also features work by Magda Archer, Sarah Maple, Martin Rowson, Dr.D, and Tim Fishlock. The images will be fly-posted in cities around the UK in the coming weeks in the run-up to the coronation weekend.
My poster sees the future king photographed in mourning procession with Princess Anne, Prince Andrew and Edward, walking behind the cavalcade carrying the Queen's coffin. The accompanying quote, 'It's always nice to have somebody on your side' was something Charles said when he was Prince of Wales (originally he was referring to Queen Consort Camilla). The image is a portrait of power, hereditary privilege, strutting sword bearers in close step along with the other two (out-of-favour) family members in 'just' their morning suits and medals. The populace is penned behind a railing, dwarfed by a government building in the background: an imposing, seemingly immovable indicator of entrenched social control and privilege.
All are available as an open edition 30×20 inch posters, numbered and signed by the artists.