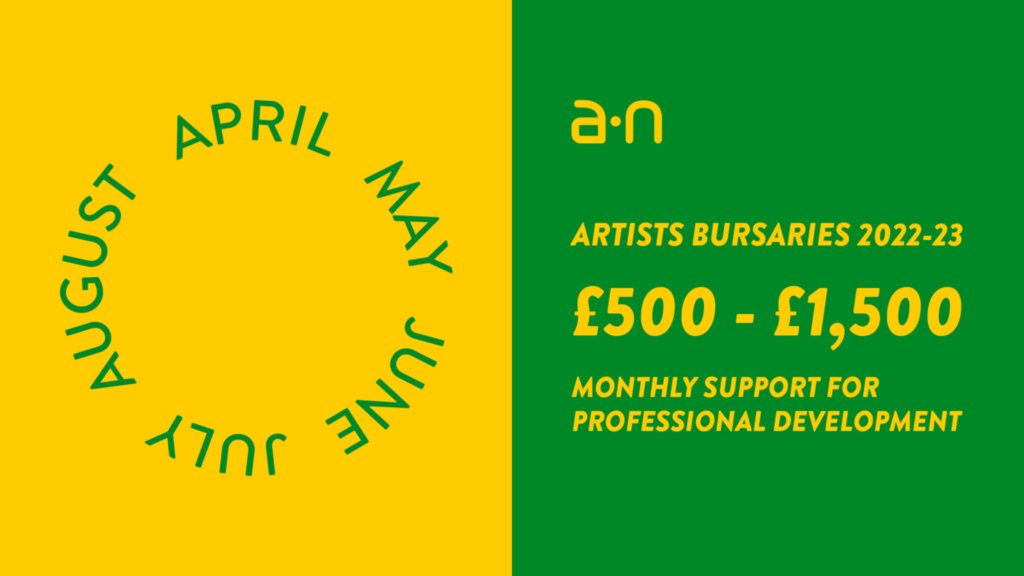 a-n Artists Bursary
I'm thankful to a-n Artist network for awarding me with a bursary towards my continued professional practice and creative development.
As part of their commitment to supporting artists, a-n is currently offering bursaries of £500 to £1,500 on a monthly cycle. Until August 2023, a-n will distribute bursaries monthly, giving a-n Artist members the flexibility to apply for a bursary at a time they feel is most relevant to their practice. Bursaries are intended to support practising visual artists at any stage of their career who are wishing to engage in a period of self-determined professional development.
They encourage applications from artists working in all visual arts disciplines that reflect innovative and ambitious thinking, and those that demonstrate pivotal ideas that will enable new opportunities for a step change in their careers.
Bursaries can be applied for here.
A list of artists who have received funding can be found here.