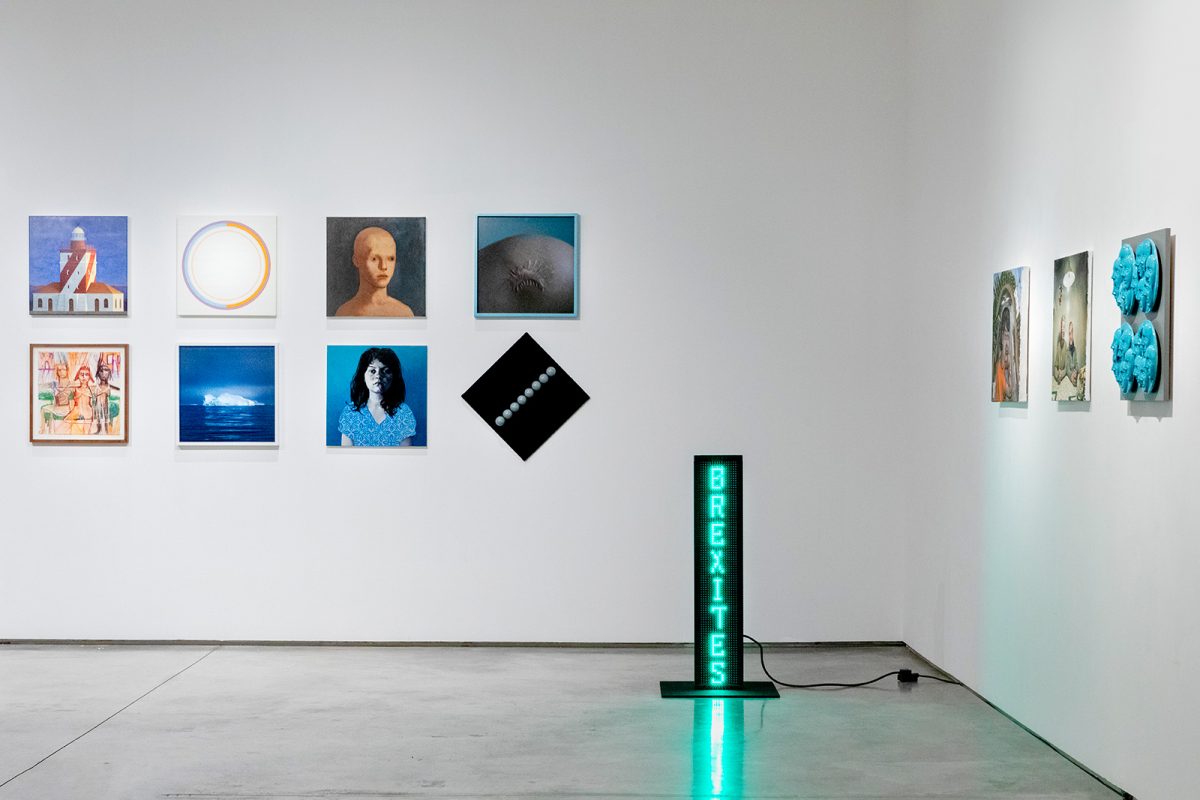 50×50, Flowers Gallery
Flowers Gallery celebrates its 50-year anniversary on 10 February 2020, marking the event with a London exhibition of contemporary work by gallery artists produced especially for the occasion. The exhibition includes 50 works by 50 gallery artists, representing the diverse breadth of the programme developed over the past five decades and emphasising the ongoing focus on exhibiting contemporary works of art.
Produced in a range of media, each work will measure 50 x 50 cm.
I will be exhibiting a newly created LED artwork, the Brexshit Machine, based on my wider Brexit Lexicon series.
As part of the 50th Anniversary celebrations, Flowers Gallery is pleased to present 50 Years an exhibition of works by artists represented by the Gallery within their lifetime, on view at Flowers Gallery, Cork Street (5 – 29 February, 2020). 
Find out more about the exhibiition here: https://www.flowersgallery.com/exhibitions/view/50-years