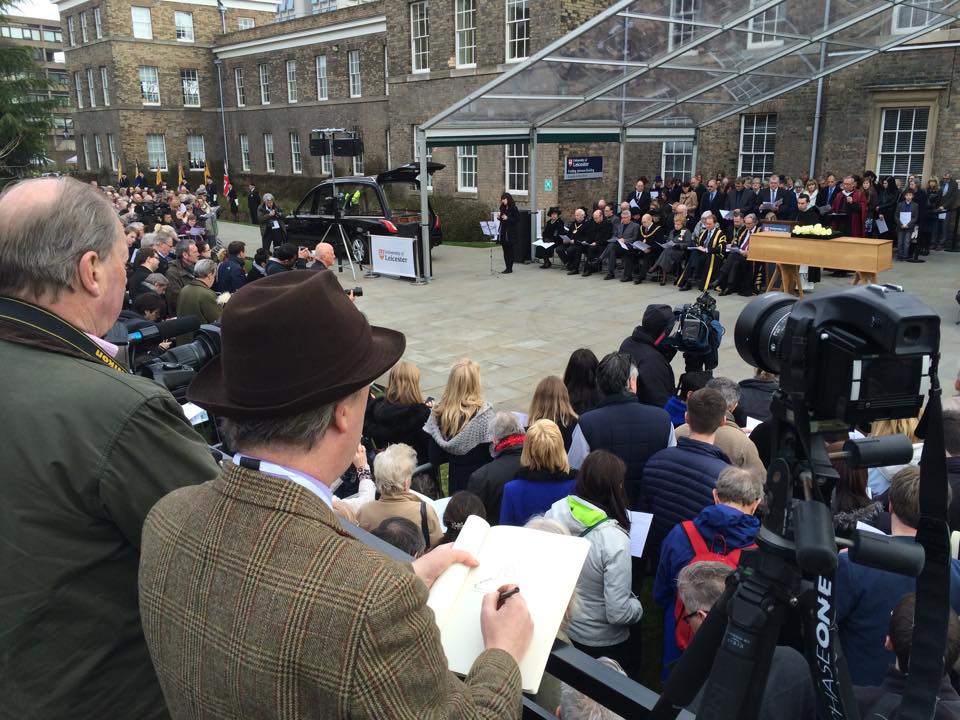 2015 Election Artist announced
Adam Dant has been named as the 2015 Election Artist by the House of Commons Speaker's advisory committee on works of art.
A Jerwood Drawing Prize‑winning British artist, Dant draws narrative tableaux similar to those made by the great 18th-century social satirist, William Hogarth. "Drawing the electorate in the street with crayon, usually with my chinagraph pencil, is a great way of engaging with people," Dant, 47, told the Observer as his appointment was announced this weekend. The fourth artist to be hired in this role since 2001, he plans to travel across Britain, paying ordinary voters as much attention as electioneering politicians.
Somewhat bizarrely I bumped into him at the reburial ceremony of Richard III in Leicester (that's Dant sketching in the foreground).
Dant's work will be unveiled in Parliament later in the year. You can read more about his appointment here.
You can see the results of my 2010 election commission here, and several of the prints will be exhibited at Photofusion in Brixton from 10 April – 22 May 2015.