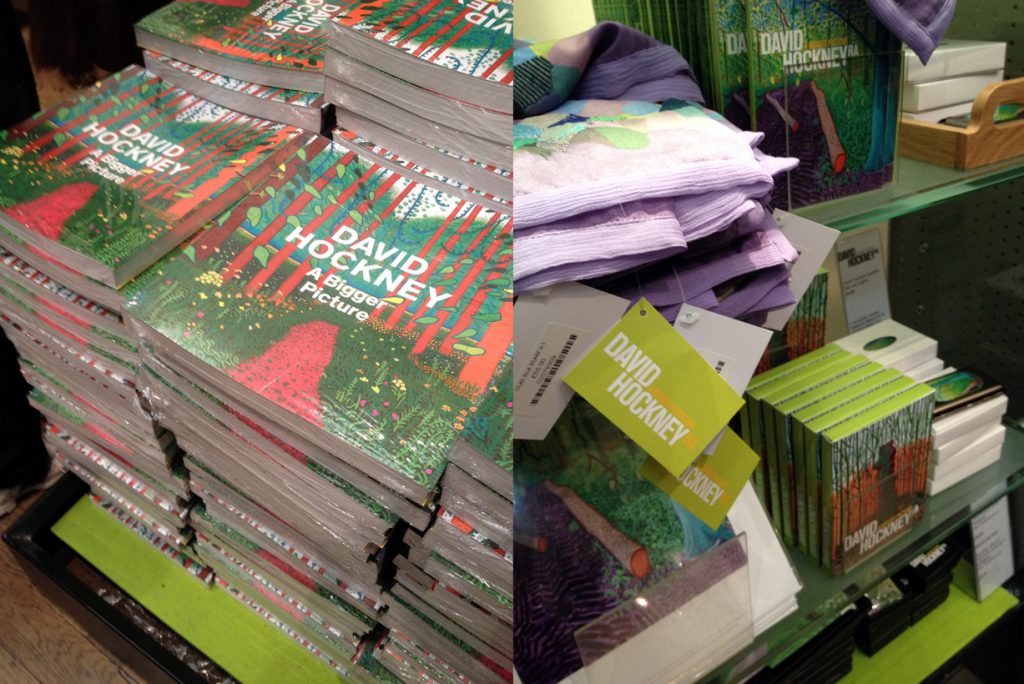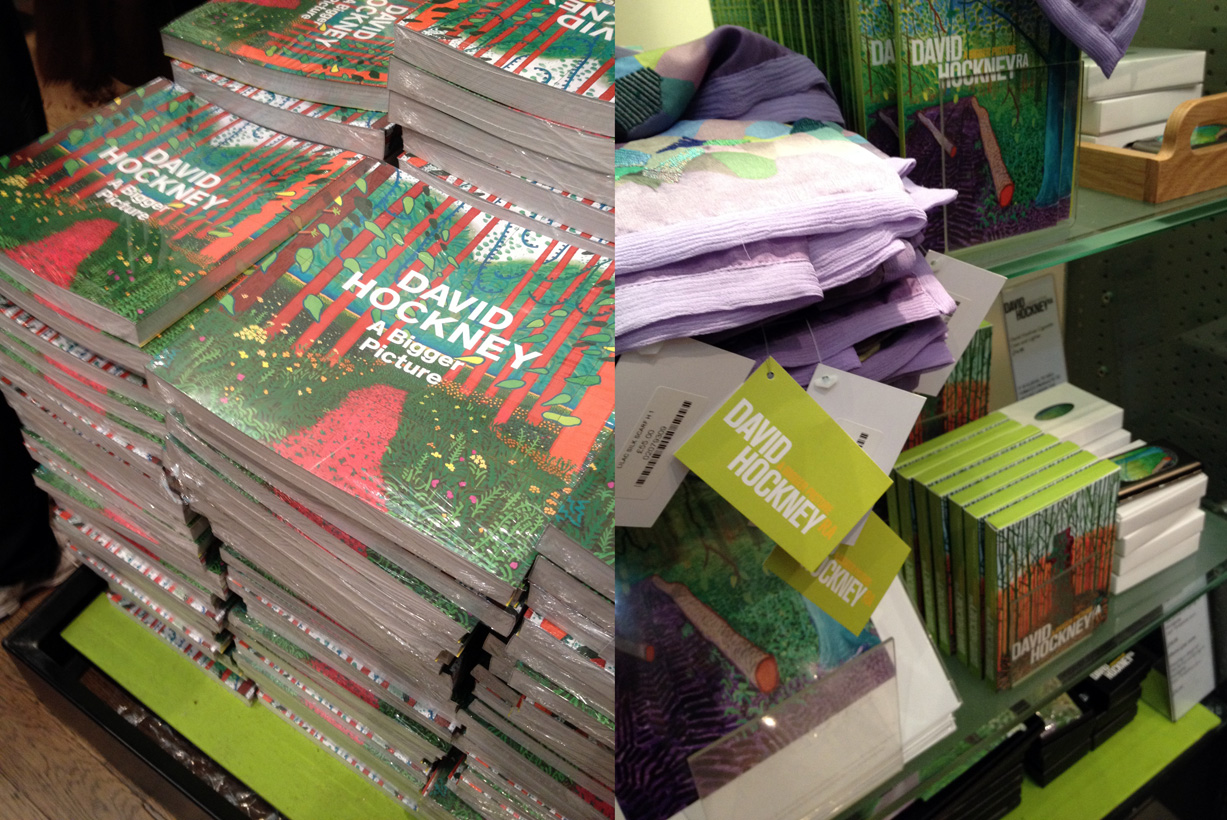 HOCKNEY'S "A BIGGER EMPORIUM"
To celebrate the return of our exiled national treasure, David Hockney, the merchandise team at the Royal Academy and Hockney's studio team have created a dazzling array of "especially commissioned and exclusive gifts" to coincide with his blockbuster show The Bigger Picture. The commodities available include t-shirts, posters, postcards, framed prints, coffee mugs, leather wallets, handlebags, embroidery, fridge magnets, mini exercise books, artist sketchbooks, birchwood trays, cufflinks (only £70!), key rings, jade necklaces, spring glass dishes, a set of magnetic bookmarks, an iPad cover (get it), the dvd, the exhibition catalogue, a bone china ashtray, and even a cigarette case with built in lighter, no doubt in recognition of the great man's much publicised, love of a cigarette.
You can buy online here!
Read an exhibition review by Laura Cummings in the Guardian here and another by Bagehot in the Economist here.
Here's an article on Art Orbit by Vici MacDonald "David Hockney: bigger pictures, smaller splash."