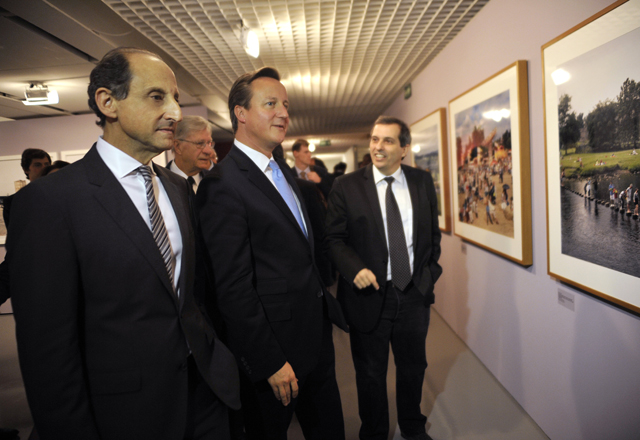 David Cameron & We English
David Cameron on a tour of the Observadores exhibition in Sao Paulo, takes a look at some prints from We English.
Photograph © Everton Amaro.
Observadores: Photographers of the British Scene from the 1930's to now – in on show at Galeria de Arte do Sesi in Sao Paulo about British photography, organised by the British Council and curated by Joao Kulcsar in San Paulo and Martin Caiger-Smith in London.
Read more about the exhibition
here
.