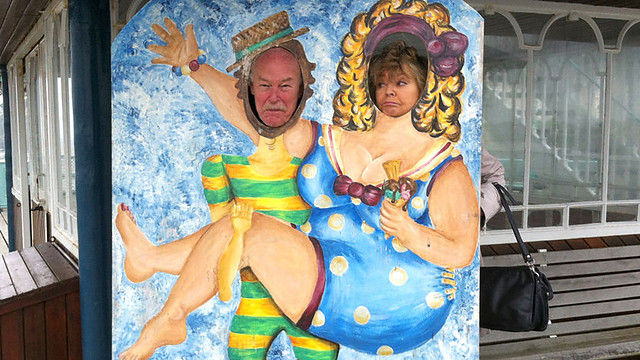 A Tale of Three Piers
A Tale of Three Piers aired on Radio 4's Open Country last week.
Helen Mark takes a day at the seaside to visit the romance of piers. They have been hailed as great examples of Victorian architecture but the cost of maintenance and repair from weather damage or fire can run into millions. She visits Weston-super-Mare in Somerset where the now hi-tech restored Grand Pier overlooks the damaged remains of Birnbeck. Actors Timothy West and Prunella Scales join her in Clevedon to visit the 'pier of the year' which was once only a vote away from demolition. It was described by Sir John Betjeman as 'delicate as a Japanese print in the mist' but it may have a fragile future. They welcome the paddle steamer Waverley as it docks – revisiting memories of Timothy's childhood holidays.
Produced in Bristol by Anne-Marie Bullock
Listen again here.